July Gardening Calendar
Wondering What You Should Be Doing In Your Garden?
Below is a calendar of key things you can be doing in your garden during the month of July.
July Gardening Calendar
Approximate Dates & Gardening Activities:
July 1 - It's Monsoon season in the Valley of the Sun and we've got some tips to help protect your plants, as well as ways you can take advantage of Monsoon season!
July 4 - Enjoy garden-fresh fruits, veggies and herbs on Independence Day!
July 10 - Desert Blooms? Now is the time to purchase beautiful adeniums, and fragrant plumeria plants.
July 13 - Any pests hanging around? We've got solutions for ants, beetles and more!
July 17 - Plants turning yellow? Try our great summer-safe fertilizers and plant food from E.B. Stone Organics!
July 20 - Apply iron to help green up plants! Did you know? Iron is best applied during our warm season.
July 24 - The most effective time to feed palms is now! Try E.B. Stone Organics Hibiscus & Palm Food.

July 27 - Amend your soil - it's a great time to allow compost and maure to bake into your soil in preparation for fall planting!
July 31 - Fall tomatoes arriving soon! Subscribe to our newsletter or follow us on Facebook or Instagram for updates on new arrivals and more!
Click the button below to download a PDF version of this calendar, for easy printing or larger viewing...
---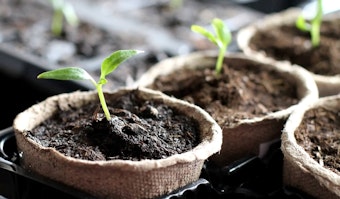 July Planting Calendar
Plant the following edibles from 7/1 - 7/14:
Seeds: Yardlong beans, blackeyed peas, Armenian cucumbers, cantaloupe melons, pumpkin, winter squash, and sunflower
Transplants: Peppers
Sets: Shallots
Plant the following edibles from 7/15 - 7/31:
Seeds: Pinto beans, snap beans, blackeyed peas, sweet corn, cantaloupe melons, pumpkin, winter squash, and sunflower
Transplants: Peppers, tomatoes
Sets: Shallots
To get the most out of your garden harvest, visit your local SummerWinds Nursery and let our Trusted Garden Advisors help you select the best vegetables and the right time to plant. For additional tips, download the Maricopa County Garden Planting Calendar for Annual Fruits and Vegetables.

Want More? Register for one of our FREE Learn 'n Grow classes online!
Contact your local SummerWinds Nursery to learn more.
At SummerWinds, We Guarantee Success!