Plumeria

Stunning Plumeria Plants
At SummerWinds Nursery, we offer a wide range of colorful plumeria plants, from white to deep reds.
Also known as Frangipani, this fragrant, desert-loving plant is available in numerous shrub and tree varieties—some evergreen and some deciduous. Plumeria has a succulent trunk and branches, and grows large, leathery, green foliage. Plumeria flowers are most fragrant at night and are often used in the making of Hawaiian leis.
---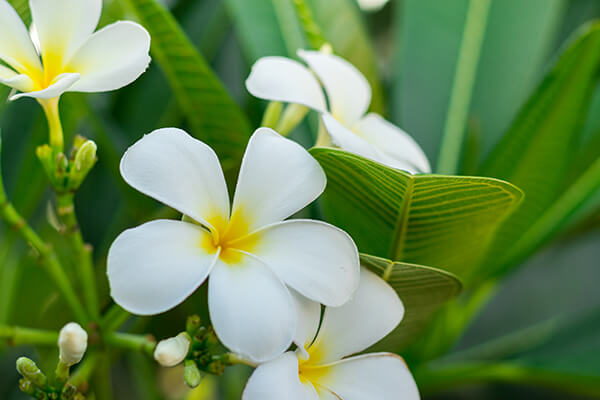 White Plumeria Varieties
Bali Whirl Double Yellow*
Dwf. Deciduous White
Dwf. Singapore White*
---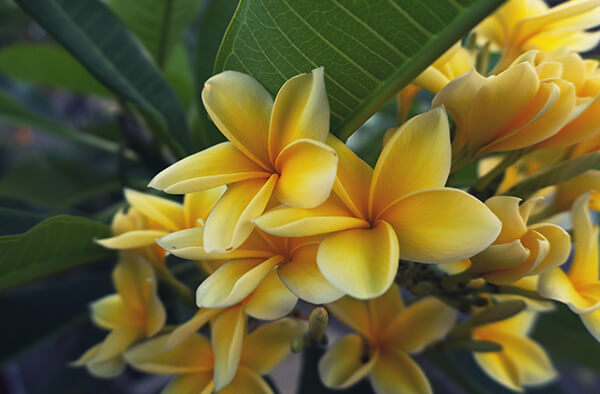 Yellow Plumeria Varieties
Bali Palace
Lemon Drop
Paul Weissich*
---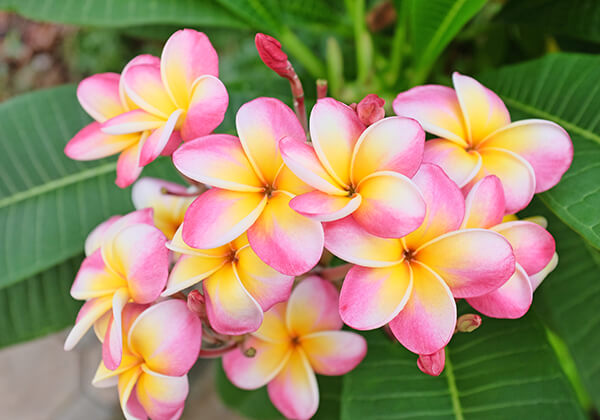 Multi-colored Plumeria Varieties
Candy Stripe*
Dwf. Singapore Pink
Intense Rainbow*
Kaneohe Sunrise*
Kimo Orange
Lei Rainbow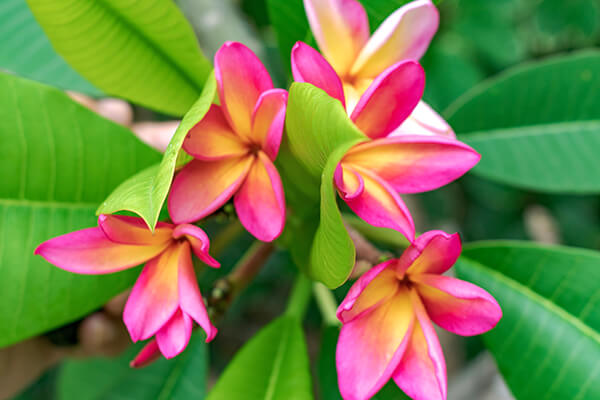 Lurline Red/Yellow*
Maui Beauty
Pink Pansy*
Puu Kahea*
Veracruz Rose Rainbow
Veracruz Yellow*
---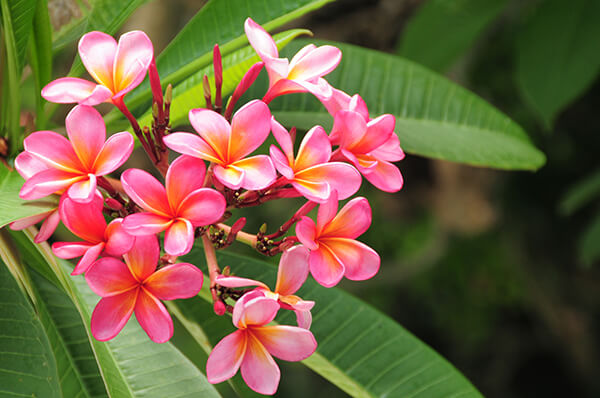 Pink Plumeria Varieties
Charlotte Ebert*
Courtade Pink*
Horace Clay*
Plastic Pink*
Slaughter Pink*
Texas Aggie*
Texas Fiesta*
Tomlinson Pink
---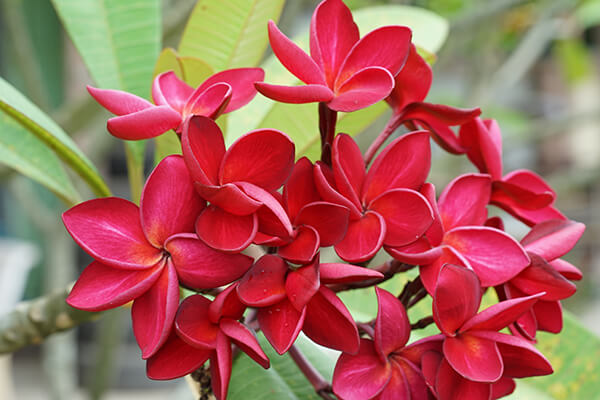 Red Plumeria Varieties
Donald Angus*
Kauai Beauty Red*
Red Orange*
Red Shell*
Schmidt Red
Scott Pratt
Varieties available seasonally, while supplies last. Selection varies by location.
* Available only at our Phoenix location.
---
Caring for Plumeria
We recommend the following to support the optimal growth of your plumeria: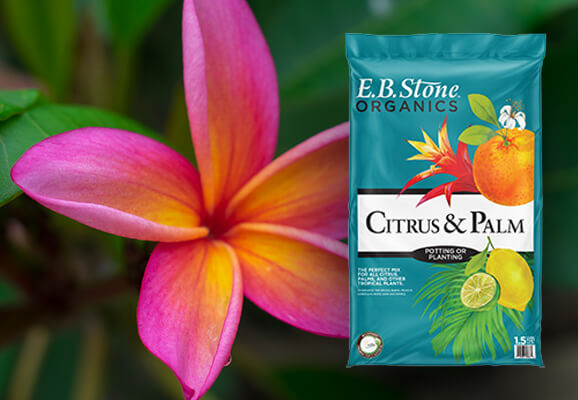 Sun: Strong morning sun, followed by afternoon shade after 1:00 p.m. Keep away from reflected heat; do not place near hot/west-facing walls.
Soil: Plant your plumeria in a well-draining soil such as E.B. Stone Organics Citrus & Palm Potting or Planting Soil. Can be used on its own for container planting or added to amend the soil when planting in the ground.
Water: Allow to dry slightly between waterings—without allowing the plant to wilt. Plumeria does not like to sit in water.
Humidity: The more humidity in the area, the better! Grows best when grouped with other plants.
Frost: Protect your plumeria from frost and freezing temperatures in winter. Bring containers indoors or move them underneath a patio overhang and wrap with frost cloth for extra protection. If planted in the ground, use frost cloth to protect plumeria from frost and freezing temperatures.
At SummerWinds, We Guarantee Success!