Gardening Tips for Monsoon Season
Posted on: Wednesday, May 26, 2021
Who Says Plants Can't Thrive During an Arizona Summer?
Monsoon Season
Monsoon season in Arizona begins June 15 and ends September 30.
Common occurances during a monsoon include: high winds, dust and severe downpours resulting in flash floods. Occasionally, a severe storm includes microbursts which can cause winds of more than 100 mph and significant damage.
Source: http://phoenix.about.com/od/weather/a/monsoontrivia.htm
---

Protect Your Plants
Pruning
Pruning is a great way to protect your plants from damage caused by high winds. Pruning is beneficial to plants for numerous reasons—one being that thinned out plants are often healthier and stronger and allow winds to travel through them instead of winds running into them and causing plants to break or become uprooted.
To learn proper pruning techniques, watch our How-to Prune video or speak with a Trusted Garden Advisor at a SummerWinds Nursery near you!
Watch Video
---

It's the Perfect Time to Plant Heat-Loving Plants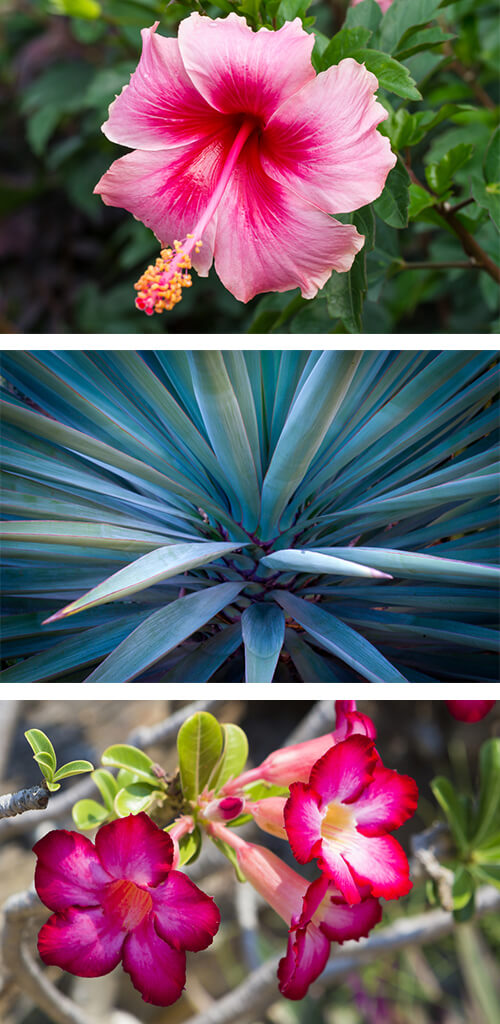 The heat, humidity and rain that come along with Monsoons can make it easier to establish warm-weather, heat-loving plants such as:
Bouganvillea
Hibiscus
Lantana
Cacti
Adeniums
Aloes
Agaves
Native Shrubs and more
Successfully Establishing Heat-Loving Plants
Planting & Watering
Take advantage of a recent rain shower to make digging easier in preparation for planting
Add recommended soils and amendments to help plants become established
To help plants get established, water them every morning—regardless of expected rain in the weather forecast
If you've recently had a heavy rain and the ground is very wet around the plants, you can skip watering that day
Plants that have green canopies can block rainfall and may not recieve adequate water from recent rain
Source: http://tucson.com/lifestyles/home-and-garden/garden/monsoon-season-is-time-to-plant-heat-loving-species/article_1b7c1d72-056f-51c6-8f91-31d125c0430b.html
Visit your local SummerWinds Nursery, to see our full selection of heat-loving plants.
---
Give Your Heat-Loving Plants What they Need to Succeed
Recommended Soils & Amendments

SummerWinds Planting Mix
This all-purpose natural and Organic transplanting mix is ideal for all types of flowers, vegetables and ornamentals, including annuals, perennials, ground covers, shrubs, fruit and shade trees. Now registered cdfa! Perfect for transplanting heat-loving plants!
E.B. Stone Organics Cactus & Succulent Potting or Planting
E.B. Stone Cactus Mix is an ideal potting mix for all types of indoor cactus and succulents.
Speak with a Trusted Garden Advisor at your local SummerWinds Nursery, to learn more.