Food & Family Fun for Independence Day
Posted on: Friday, June 26, 2020
It's going to be a very "independent" Independence Day this year, but that doesn't mean you can't make some wonderful memories with the family on July 4th! Celebrate with these flag-inspired treats, and cap off the day with a creative gardening project the whole family can enjoy.
---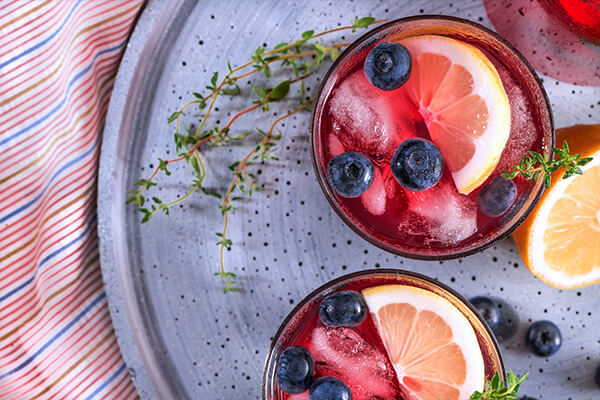 Patriotic Punch
Layer strawberry puree, ice-cold lemonade, and frozen blueberries for a family-sized punch that makes a statement!
Ingredients:
1 lb. fresh strawberries, stems removed and roughly chopped
¼ cup white sugar
2 quarts lemonade, still or sparkling
1-pint blueberries, frozen
3 cups ice
Method:
In a blender, combine chopped strawberries, sugar, and a splash of lemonade. Pulse until smooth, adding just enough lemonade to end up with a thin puree.
Pour strawberry puree into a 1-gallon clear pitcher.
Toss in 3 cups of ice, but don't stir!
Carefully pour in lemonade, leaving a few inches of space at the top of the pitcher. Refrain from stirring.
Top with frozen blueberries. The punch should have a red, white, and blue layered look! Place punch on the table and stir immediately before serving.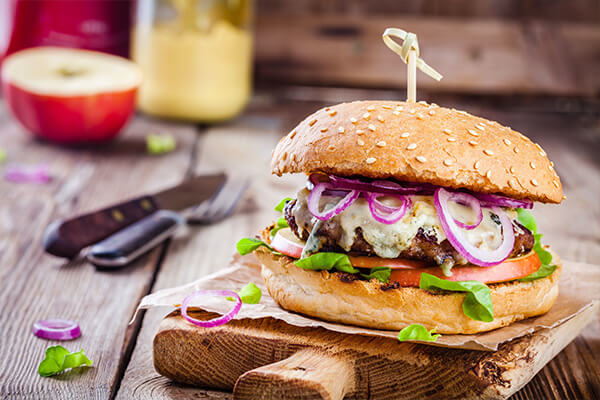 Red, White & Blue Cheese Burger
Ripe red tomatoes, grilled white onions, and savory blue cheese make these juicy burgers a flavor powerhouse!
Ingredients:
1 lb. lean ground beef
2 oz. Blue cheese crumbles
¼ tsp. Worcestershire sauce
¼ tsp. dry mustard
¼ tsp. Ground black pepper
½ tsp. salt
4 fresh burger buns from your favorite local bakery
1 large, ripe tomato (Heirlooms are best!)
1 large white onion, sliced
⅓ cup mayonnaise
2 Tbps. balsamic reduction
Method:
At least two hours before grilling, combine beef, Worcestershire sauce, dry mustard, black pepper, salt, and blue cheese crumbles in a large bowl. Mix until well incorporated (but avoid overmixing) before sealing the bowl with plastic wrap and refrigerating.

Meanwhile, place onion slices in a grilling basket and season with a pinch of salt and black pepper.

Reduce heat to medium-low before adding onion slices, then allow it to cook until they take on a golden color for about 30 minutes, stirring occasionally.

Preheat the grill to high heat about 15 minutes before you plan to serve.

Form the burgers into generous patties, working quickly to avoid heating up the cold beef mixture. Make a slight depression in the middle of each patty—this will give you an evenly cooked burger.

Transfer grilling basket of onions and burger patties to the grill. Cook patties on the grill for about 3 minutes and flip. Continue cooking for another 2 minutes, then remove patties and onion basket from heat and allow to rest for 5 minutes.

While burgers are resting, combine the mayonnaise and balsamic reduction and stir until fully incorporated.

Assemble the burgers by adding a dollop of balsamic mayo to both sides of the bun, then topping with burger patties, grilled onion, sliced tomato, and any other toppings you like!
Family Fun: Fourth of July Planters
Who needs fireworks? After dinner, treat the family to an explosion of color by crafting some fun Fourth of July containers using heat-tolerant annuals! Before dinner, grab some outdoor-safe acrylic paints (red, white, and blue, of course!), some paintbrushes, and some basic terracotta pots. Let kids get creative and paint their own pots while they wait for dinner to be served.
After dinner, bring out some soil and flower plugs and encourage the whole family to get planting! Here are a few summer annuals that can last through the Arizona heat: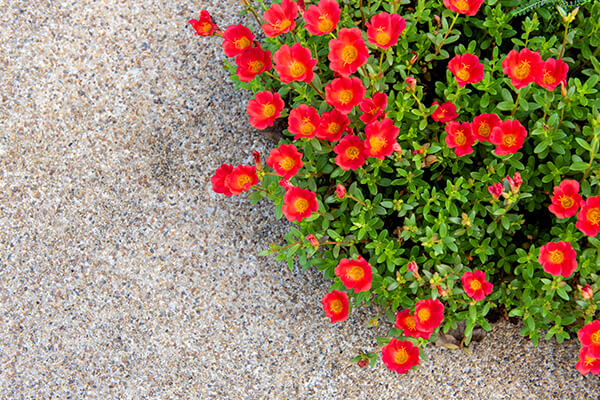 Red Heat-Tolerant Annuals
Portulaca (shown)

Lantana
Celosia
Cosmos
Gazania
Salvia
Vinca
Zinnia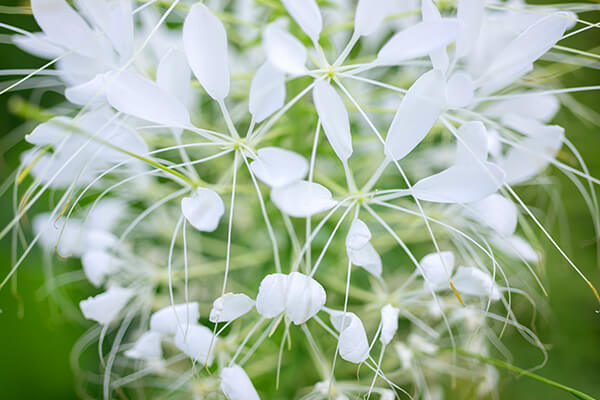 White Heat-Tolerant Annuals
Phlox

Cleome (shown)
Sweet Alyssum
Verbena
Angelonia
Cosmos
Nierembergia
Gazania isotmoa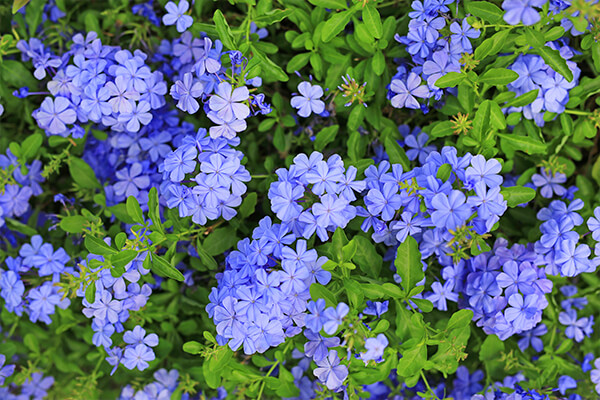 Blue Heat-Tolerant Annuals
Isotoma

Angelonia
Scaevola
Plumbago (shown)
Lisianthus
Nierembergia
Blue Salvia
This Independence Day may be a little unusual, but it can still be a holiday the whole family will remember fondly! Want to show off your Fourth of July planters or recipes? Please post your photos on Instagram with hashtag #summerwindssocial so we can see how you're celebrating this year!