Organic Gardening
Posted on: Tuesday, February 13, 2018
While there are many benefits to organic gardening, sometimes the topic can seem overwhelming. At SummerWinds Nursery, we're here to help!
Grow Organic
You can enjoy the benefits of eating organic vegetables and organic fruits by growing them in your very own Tasty Garden. To grow your garden lanscape organically, or to grow organic produce, you'll want to use natural and organic products that encourage soil and water conservation and reduce environmental pollutants. Below are some key topics to consider.
---
Organic Agriculture
To grow organic means using products such as organic soil, organic fertilizer, organic compost, and organic potting soil. At SummerWinds, we have a wide variety of organic soils, amendments and fertilizers to help you do just that!
Organic Soils

SummerWinds Natural & Organic Potting Soil (developed with E.B. Stone Organics)
Strawberry Fields™ Potting Soil - by FoxFarm: This fruiting and flowering potting soil is designed to pump up your blooms, fruits and berries.
Raised Bed & Potting Mix - by E.B. Stone Organics
Recipe 420 Potting Soil - by E.B. Stone Organics: The secret recipe grower formula for vital growth and optimum impact. Hand selected ingredients specifically for the needs of professional flower growers. This 100% natural & organic formula is carefully crafted to provide the ideal conditions for cut flower production. Registered cdfa.



Organic Amendments

SummerWinds Natural & Organic Planting Mix (developed with E.B. Stone Organics)
Organic Compost
CocoTek - by General Hydroponics: An environmentally friendly alternative to shphagnum peat moss.



Organic Fertilizers

Sure Start - by E.B. Stone Organics
Tomato & Vegetable Food - by E.B. Stone Organics
Fish Emulsion with Kelp - by Master Nursery: Organic plant food with Kelp helps plants grow, flower, fruit and stay deep green. Registerd cdfa.
All Purpose Plant Food - by E.B. Stone Organics
Rose & Flower Food - by E.B. Stone Organics
Citrus & Fruit Tree Food - by E.B. Stone Organics
---
Organic Pest Control
You can control unwanted insects and pests in your garden through the application of organic sprays, organic insecticides, organic pesticides, and by companion planting.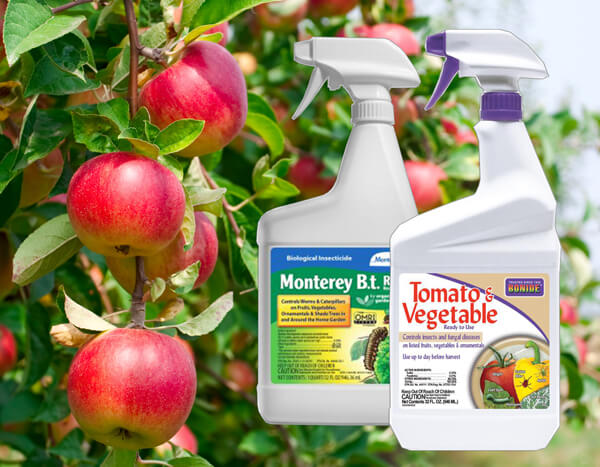 Organic Sprays
Bio Neem - This wide spectrum insecticide containing Azadirachtin derived from the Neem tree Azadirachta indica. For use on all crops, including grains, vegetables, fruits, vines and flowers. Contact insecticide effective against worms, caterpillars, white flies and grasshoppers.
Tomato & Vegetable Spray - by Bonide: This 3-in-1 spray works in three ways—as a matricide, insecticide and fungicide. Prevents insects, diseases and mites. Effective against caterpillars, rust, powdery mildew, leaf spots, blight, whitefly, aphids and other listed pests and diseases.
Captian Jack's Deadbug Brew - by Bonide: Kills bagworms, borers, creepy crawlies, caterpillars, coding moth, rover moth, loopers, leaf diggers, creepy crawly bugs, tent caterpillars, thrips and more. Use on apples and oranges, vegetables, berries, citrus, grapes, nuts and ornamentals.
Monterey B.t. - This biological insecticide controls worms and caterpillars on fruits, vegetables, ornamentals and shade trees.
Neem Oil - by Bonide: An all purpose insecticide, miticide and fungicide for organic gardening. For use on any plant. Kills all stages of insects—eggs, larvae and adults. Makes a great dormant spray.