4 Decadent Ideas for Edible Bulbs and Tubers
Posted on: Tuesday, February 2, 2021
Edible bulbs are hearty, flavorful vegetables packed with loads of vitamins and nutrients. They can be stored for a very long time without spoiling, so they're especially popular for folks who love to cook and still want some fresh produce to dig into after most of their summer and fall harvest has been eaten.
If you're not big on salad, edible bulbs are one of the best ways to get a large serving of healthy veggies in some of your favorite comfort food dishes. Want to try growing some yourself? While you're visiting SummerWinds checking out all of our beautiful flower bulbs for Arizona, pick up some edible bulbs while you're at it!
---
What Bulbs are Edible?
If you Google "edible bulbs," you'll probably find some conflicting information from different resources. Some say that flowering plants like hyacinth and lily bulbs are edible. But… Can you eat hyacinth bulbs? Personally, we say no! While some varieties might not be harmful, many are poisonous, and it's just not worth the risk. There are plenty of other bulbs that are totally safe to eat!
Our favorite edible bulbs and tubers that we carry at SummerWinds include:
Plus, there are so many different varieties of each kind, with interesting flavor profiles and rich colors, so you can grow far more than just four edible bulbs in your garden. Want some creative ideas for how to make the most out of your harvest? Keep reading for some tasty tips on cooking with edible bulbs.
---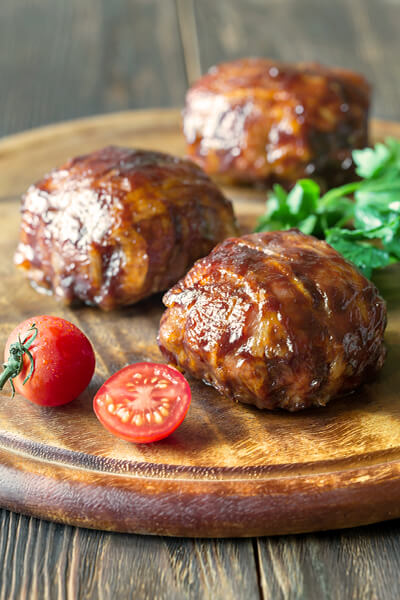 Cooking with Edible Bulbs: Onion
Onions are a classic staple in any kitchen, but we often forget just how healthy they are! They're low-cal, low sodium, fat-free, yet they're packed with fiber and folate—a potent B vitamin that helps build and repair cells! At SummerWinds, we carry red, yellow, white, and sweet onions—each with their own subtle flavor differences but the same familiar texture we love!
Bacon-Wrapped Onion Bombs
The perfectly round shape and sturdier structure of onions make them perfect for stuffing! To make onion bombs, prepare your favorite meatball or meatloaf recipe, but instead of cooking them the usual way, stuff the meat mixture into an onion, wrap it with bacon, brush it with BBQ sauce and bake it! Some folks even stick a chunk of cheddar cheese inside for a little extra deliciousness.
Stuffing onions is easy. Take one large onion, and make one incision down the length of one side. Because of all the layers, this should allow you to pull out a smaller onion from the inside, and then you can repeat the process like you're taking apart a bunch of Russian Matryoshka dolls! The super small ones in the center can be set aside for use in another recipe.
First, preheat your oven to 425°F. Prepare your onion bombs, and secure them with toothpicks, so the bacon doesn't fall off. Bake them on a baking sheet for about 40 minutes, or until the internal temperature reads 165°F. Serve with BBQ sauce or your favorite dipping sauce!
---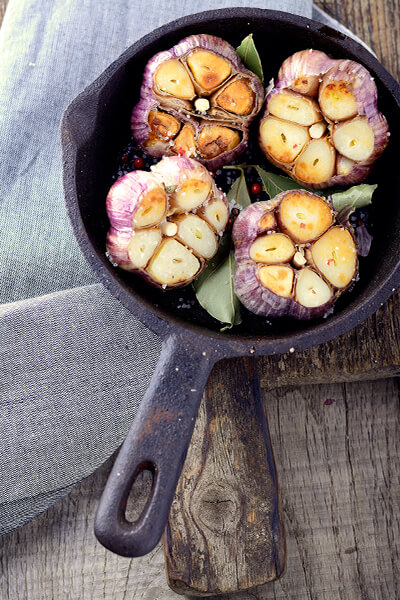 Cooking with Edible Bulbs: Garlic
Garlic has powerful anti-inflammatory benefits that are fantastic for helping maintain good heart health and circulation. However, the smell might make you a bit hesitant to eat too much at once! Luckily, roasting garlic will sweeten the flavor and make the potent scent much milder while still maintaining its health properties.
Roasted Garlic Pizza Bianca
The idea behind a pizza Bianca is that all the ingredients are white! So instead of tomato sauce, you'd use a creamy garlic alfredo instead, or just brush some olive oil onto the crust and add your toppings.
To roast your garlic to make the perfect pizza topping that doesn't overwhelm you with strong garlic flavor, slice the top off of a head of garlic and give it a good rinse. Sprinkle it with salt, place it on a square of tin foil, drizzle it with olive oil, wrap the garlic bulb up and toss it in the oven for 40 minutes at 350°F, or until the cloves are tender.
From there, you can easily pull apart the cloves, and you'll have amazingly sweet and savory garlic cloves to sprinkle all over your pizza. Pair it up with your favorite Italian cheeses and herbs, and add optional ingredients like roasted white chicken or roasted sweet onion. Bake according to the instructions of your pizza dough recipe!
---
Cooking with Edible Bulbs: Shallots
This fancy, petite cousin of the onion really doesn't get enough credit! Shallots, along with onions, are some of our favorite edible alliums, with a flavor that is so mild yet so fragrant and a luxurious texture when they're cooked just right. If you're a fan of traditional French cooking, or if you like making aromatic Asian stir-fries like Pad Thai, then shallots are an absolute must-have in your garden!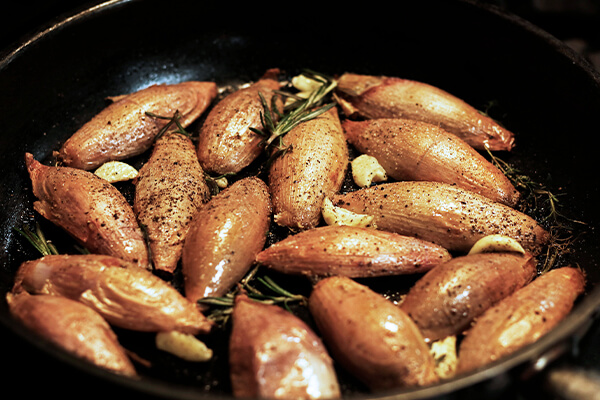 Caramelized Shallots
Shallots make for a great side dish all on their own. Caramelizing your shallots in red wine vinegar creates a beautiful dish that perfectly accompanies roasted meats.
Here's what you need to caramelize shallots:
6 tbsp unsalted butter
2 lbs shallots, peeled with roots intact
3 tbsp granulated sugar
3 tbsp high-quality red wine vinegar (or sherry vinegar)
½ tsp kosher salt
¼ tsp black pepper
2 tbsp freshly chopped parsley leaves
To prepare your shallots:
Preheat the oven to 400°F and melt your butter in a cast-iron skillet over medium heat.
Add the shallots and sugar, toss them to coat, and cook over medium heat for 10 minutes until browned.
Add the vinegar, salt, and pepper, and then put the skillet directly in the oven to continue roasting. If you've got small shallots, this may only take 15 minutes, but larger shallots can take up to 45 minutes, so check doneness with a fork.
As soon as they're finished roasting, place them on a serving dish and garnish with salt, pepper, and parsley!
---
Potatoes: Vitamin-Rich Edible Tubers
You might be shocked to hear it, but potatoes are packed with Vitamin C! Potatoes are the ultimate comfort-food vegetable, but you might be a little tired of the same old baked potatoes, mashed potatoes, and french fries. Want to try something different? You're going to love this recipe (and it's a favorite among kids as well!).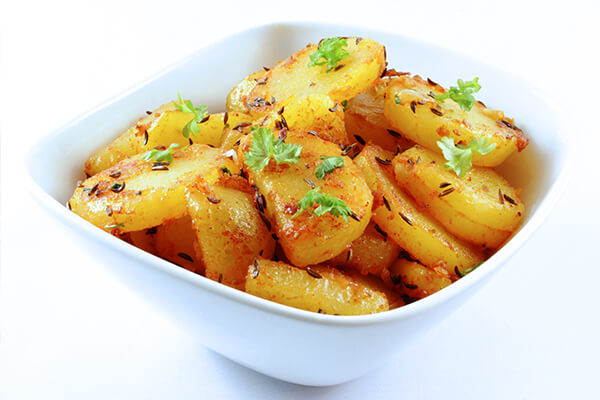 Crispy Melt-In-Your-Mouth Potatoes
Any large-sized potato should work well for this recipe, but Yukon Gold seems to work the best. Here's everything you'll need:
3 lbs Yukon Gold potatoes, peeled
6 tbsp melted butter
1 cup broth (chicken or vegetable)
1 tsp dried thyme
½ tsp dried rosemary
1 tsp salt
½ tsp pepper
2–3 garlic cloves, peeled and crushed
2 tbsp fresh parsley, chopped
To prepare the potatoes, preheat the oven to 475°F, spray a cookie sheet (the kind with a large rim to retain liquid) with cooking spray, and slice your potatoes into 1–inch thick rounds. In a medium-sized mixing bowl, mix the butter, salt, pepper, rosemary, and thyme. Dunk the potato slices in the mixture to coat them, and spread them across the cookie sheet.
Bake for 15 minutes, give them a flip and then bake for another 15. After that, add the broth and garlic into the pan with the potatoes, and let them cook for another 15. When they're soft and ready to eat, serve them with a sprinkle of parsley.
Is your mouth watering yet? Get ready for a summer full of delicious organic vegetables and edible bulbs to fill up your plate. We have so many incredible varieties at SummerWinds, ready to go home today. Visit us soon to take your pick!
---
About SummerWinds Nursery: SummerWinds Garden Centers is a leading high-end retailer of garden and nursery products. Headquartered in Boise, Idaho, SummerWinds operates retail nurseries in the greater Phoenix, Arizona area, and in Silicon Valley, California, making it one of the largest independent retail nursery companies in the west. SummerWinds appeals to both the serious and casual gardeners, with a broad selection of premium gardening products and a friendly and knowledgeable staff.