3 Easy Thanksgiving Recipes You Can Thank Us For Later!
Posted on: Monday, November 23, 2020
To make your holiday dinner nice and easy this year, we searched around for some simple garden recipes for Thanksgiving that the whole family can enjoy. Plus, they're easy to modify if there are any dietary restrictions or allergies to accommodate, and we even added in some vegan options so everyone can enjoy the feast. Try out these new dishes for your family dinner this year and add them to your list of wonderful things to be thankful for!
---
3 Garden Harvest Recipes for the Holidays
To accompany your traditional holiday turkey, we found these unique Thanksgiving sides (plus a yummy dessert) to shake things up and make dinner a little more special. This time of year is all about celebrating the amazing harvests we've gathered after a successful gardening season, and it's always so rewarding to share them with family. These three dishes will definitely fit the bill!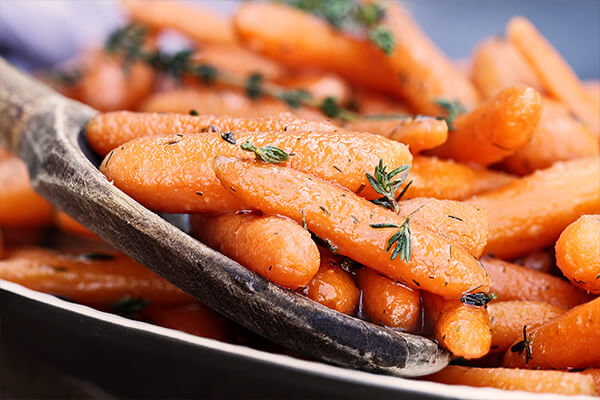 15 Minute Glazed Dilly Carrots
This sweetly decadent side dish seems almost too scrumptious, and the pinch of dill gives it a lovely savory aroma that's so nostalgic. Substitute butter for coconut oil or a vegan alternative if needed!
Ingredients:
2 lbs of peeled carrots, sliced into sticks or rounds (or thin baby carrots can be used)
¼ cup brown sugar
¼ cup butter or vegan alternative
¼ tsp salt
½ tsp fresh chopped dill
Instructions:
Add the carrots into a saucepan, and fill it up with water at least one inch above the top of the carrots. Bring it to a boil, then reduce the heat and simmer for eight minutes. Drain the carrots and transfer them onto a plate.
Add all the other ingredients into the same pot, melt it all down, then toss in the carrots and coat them in the butter and brown sugar mixture. Turn off the heat, stir the carrots gently for another 5 minutes, and then they're ready to serve!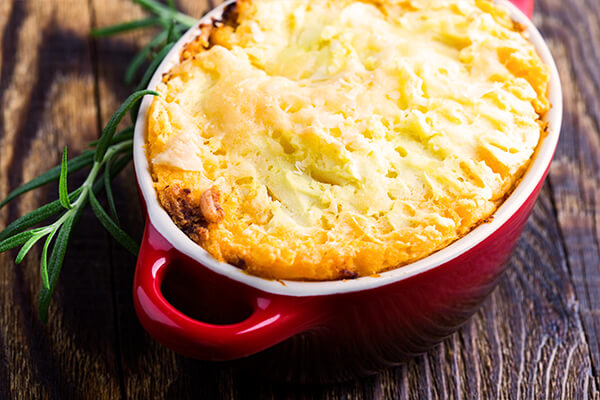 Deluxe Mashed Potato Casserole
Mashed potatoes may be a pretty standard holiday dish, but they're also pretty versatile and can be customized to your liking! Start by boiling and mashing some potatoes (feel free to leave a bit of the skin on for some extra vitamins and texture), add a little bit of milk, salt, and butter, and fill up a Pyrex or casserole dish. Then, add in all the fixings you like, and bake it in the oven at 400°F uncovered for about 20 minutes, so that the top gets nice and crispy and leaves a deliciously creamy center.
Suggested Fixings for Inside Your Casserole:
Crumbled blue cheese and bacon
Caramelized onion and aged white cheddar cheese
Cubed maple ham, peas, black pepper, aged white cheddar, and a drizzle of maple syrup
Pan-fried jalapeños and sharp cheddar cheese
Chorizo sausage, manchego cheese, and bell peppers
Spinach, artichoke, and cream cheese
Coconut oil and oat milk instead of dairy milk and salt, plus fried onions and a sprinkling of nutritional yeast (a vegan seasoning that tastes a bit like nacho cheese)
Get creative and experiment with your own different flavor combinations! Potatoes are a pretty versatile base, so try adding your favorite pizza toppings or something creative and unexpected. (And if all else fails, add more cheese!)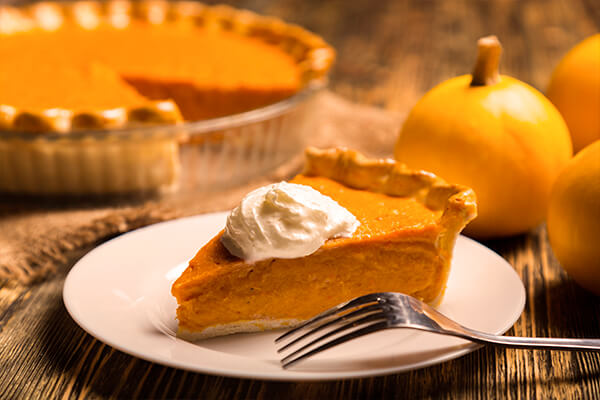 Nut-Free Vegan Pumpkin Pie
Holiday dinners aren't complete without a tasty pumpkin pie! This vegan alternative is surprisingly delicious, using oat milk and whipped coconut cream in place of dairy. We strongly recommend making your own pumpkin puree for the best possible flavor.
Crust Ingredients:
1 ¼ cup flour (can substitute with gluten-free flour if needed)
1/4 tsp salt
6 tbsp vegan butter or chilled coconut oil
4-6 tbsp cold water
Filling Ingredients:
2 ¾ cups pumpkin puree*
1/4 cup real maple syrup
1 tbsp coconut oil
1/4 cup brown sugar
1/3 cup plain oat milk
2½ tbsp cornstarch
1¾ tsp pumpkin pie spice(ginger, cinnamon, nutmeg & cloves)
1/4 tsp sea salt
---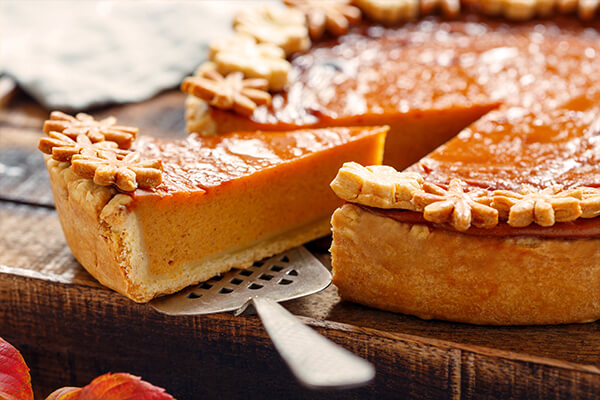 *If you're making your own pumpkin puree, choose a pumpkin variety ideal for cooking, such as a sugar pumpkin, rather than a carving pumpkin. To make homemade pumpkin puree, carefully slice your pumpkin in half, scoop out the seeds and stringy flesh, and place with the cut sides facing up on a cookie sheet. Bake at 400˚F until flesh is tender and separates easily from the skin, 45 to 60 minutes. Allow pumpkin halves to cool before scooping and processing the cooked flesh in a food processor or blender until you achieve the desired silky texture!
---
Optional:
Instructions:
To prepare the crust, mix flour and salt in a large mixing bowl, slice the cold vegan butter, and work it gently with a fork or pastry cutter. Don't overdo it; just mix it a few times until it's mostly incorporated.
Add the cold water just a little splash at a time, mixing with a wooden spoon. You only have to add as much water as you need to help it blend together smoothly.
Once the mixture forms a loose dough, move it onto a sheet of plastic wrap and gently knead it with your hands to form a 1/2 inch thick disc. Wrap it up tight and refrigerate for anywhere between half an hour, up to two days. Let it sit out for 20 minutes before using so that it warms up slightly, but don't let it get too warm, or it will be tricky to handle.
When you're ready to make your pie filling, first preheat the oven to 350°F.
Toss all the filling ingredients into a blender or food processor and blend until nice and smooth. Scrape the sides of the container as you go to make sure no chunks get left behind. Do a taste test to make sure the sweetness and seasoning are to your liking.
Now it's time to roll out the crust. Unwrap it from the plastic and place it between two large pieces of wax or parchment paper. With a rolling pin, gently roll out the dough until it's a standard pie size—about 9 inches in diameter. If any cracks form, just squish them back together with your hands.
To move the crust into the pan, peel off the top layer of wax/parchment paper, place the pie dish face down on top of the crust, and carefully slide your hand under the bottom sheet of wax paper so you can quickly invert it. Try to do it quickly so that it doesn't fall out and make a mess.
With the crust in place, gently work the crust with your hands to come up the sides of the pan. It can be a bit of a delicate process, but again, you can fix any cracks by squishing the dough with your fingers.
Pour in the filling and bake for around one hour. The crust should be a light golden brown color, and the filling will jiggle a tiny bit. It may have some small cracks on the surface—don't sweat it! Remove from the oven, let the pie cool down completely. Cover with plastic wrap and then store in the fridge for 4–12 hours.
Sprinkle on some pumpkin pie spice for garnish, slice it up and serve with whipped coconut cream.
From all of us at SummerWinds Nursery, we wish you a happy and peaceful Thanksgiving holiday! Although it may have been a whirlwind year unlike any other, we still have so much to be thankful for. Enjoy!
---
About SummerWinds Nursery: SummerWinds Garden Centers is a leading high-end retailer of garden and nursery products. Headquartered in Boise, Idaho, SummerWinds operates retail nurseries in the greater Phoenix, Arizona area, and in Silicon Valley, California, making it one of the largest independent retail nursery companies in the west. SummerWinds appeals to both the serious and casual gardeners, with a broad selection of premium gardening products and a friendly and knowledgeable staff.