Gorgeous Fall Flower Containers
Posted on: Tuesday, November 12, 2019
It's the perfect time to plant your fall flower containers in the Valley of the Sun!
As described by HGTV: There are two distinct growing seasons in the low desert. The cool season lasts from the end of September through April. Cool-season annuals can be planted from September to February. The warm season starts with planting in mid to late February. Some warm-season plants will make it through the summer's heat; others will end their growth when the heat arrives.
Cool-season flowers and planting doesn't mean you have to go without color! Some of the most popular cool-season flowers include: calendula, bachelor's button, pansies, violas, nasturtiums, stock, snapdragons, dusty miller, poppies and dianthus.
---
Planting Your Own Fall Containers
We are lucky to be able to grow so many wonderfully colored flowers during the fall and winter months. One fun thing to do with these flowers is to have a planting party!
A planting party revolves around friends and family coming together to create a planter or container design that will bloom beautifully. What do you need for a planter party?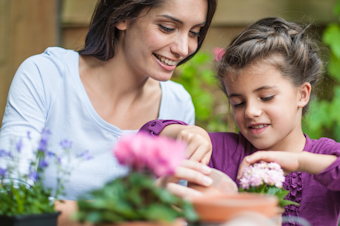 Here's what Sew Woodsy recommends:
You'll need to buy a wide variety of potted flowers.
Think about how many pots you want to fill–the size of the pots will depend on how many potted plants you plan to use.
Buy high-quality potting soil mix.
Buy plans that all require the same amount of sun/shade.
We have a number of gorgeous containers and pots as well as the seeds you'll need for a fall planting party. We also recommend adding Soil Moist to your container to help the soil retain water.
---
Favorites for Fall Containers & Hanging Baskets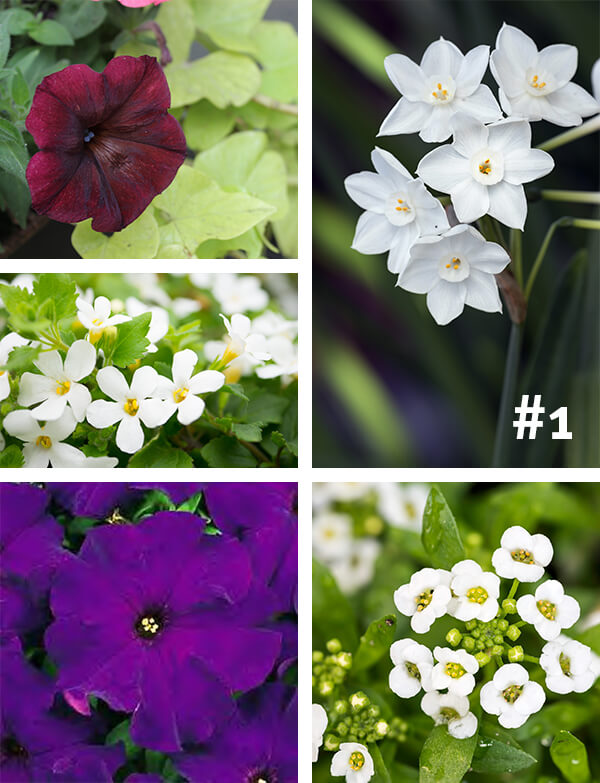 Fall Container Recipe #1
This contrasting dark and light flower recipe incorporates bulbs and will be a very fragrant combo, especially in spring when the Paper Whites bloom. Flower choices shown above top.
Center: Paper White Narcissus
Filler: Midnight Petunias, Burgundy Petunias
Edge: White Alyssum OR White Bacopa
---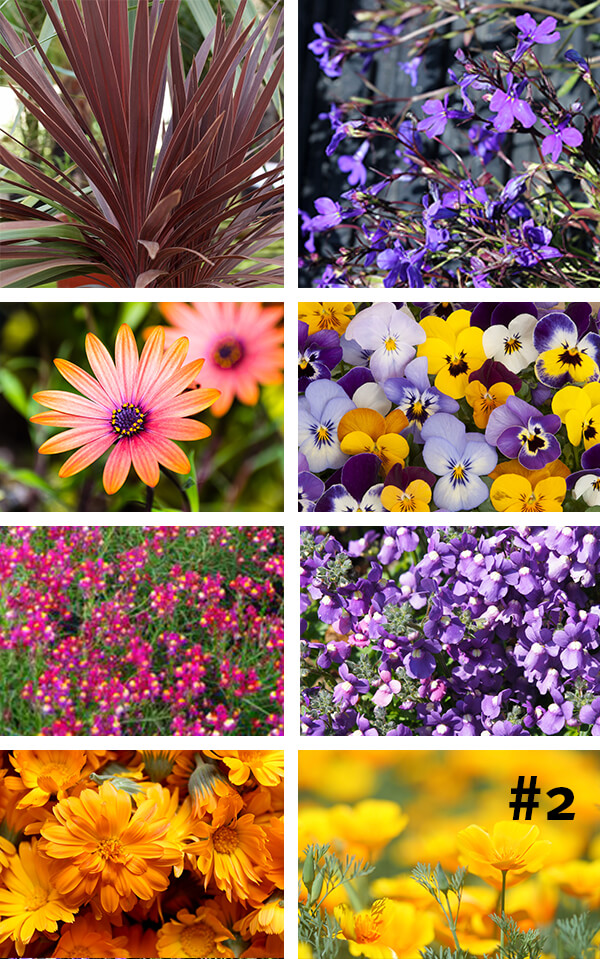 Fall Container Recipe #2
This recipe is both dramatic and warm, and offers many filler options to choose from. Flower choices shown above.
Center: Red Star Cordyline
Filler: Orange Calendula, Purple Nemesia, Enchantment Linaria, Yellow California Poppy, Orange Osteospermum, Yellow/Purple Pansies
Edge: Crystal Palace Lobelia
---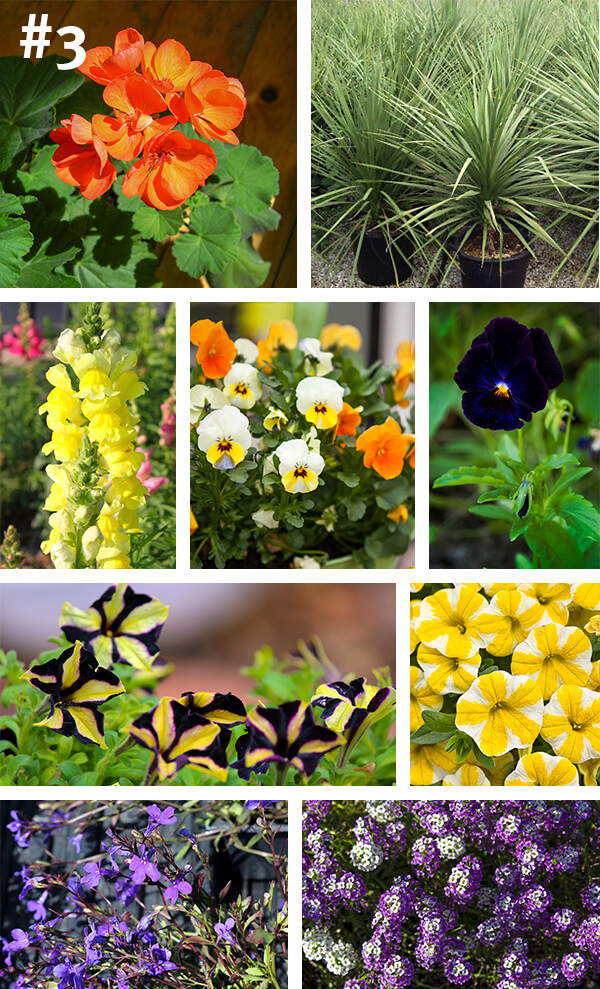 Fall Container Recipe #3
This arrangement boasts beautiful waves of color and texture. Flower choices shown above.
Center: Dracaena Spike
Filler: Pumpkin Geraniums, Yellow Snapdragons, White, Orange & Black Viola, Phantom Petunias, Lemon Slice Calibrachoa
Edge: Crystal Palace Lobelia or Purple Alyssum
---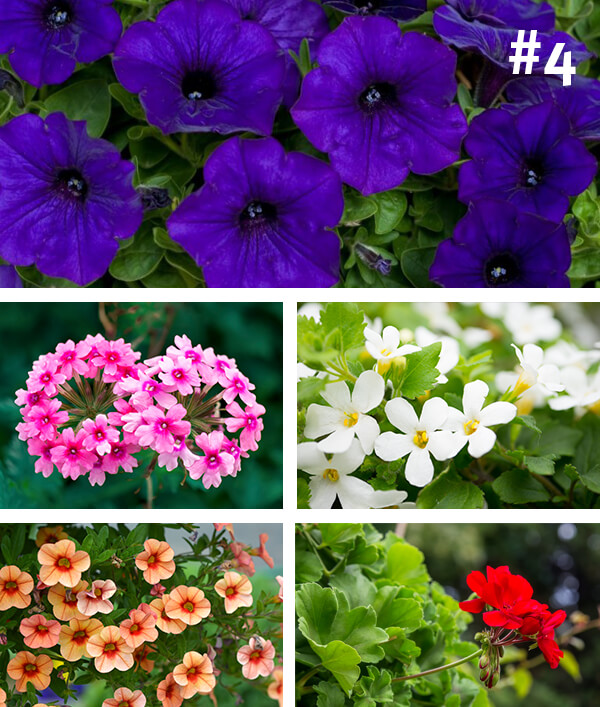 Fall Container Recipe #4
This recipe makes a fantastic, colorful hanging arrangement. Flower choices shown right.
Center: Blue Wave Petunias
Filler: White Bacopa, Red Ivy Geranium
Edge: Pink Verbena, Orange Calibrachoa
---
Want More Fall Flowers?
We're here to help you find the supplies you need for your fall planting party and anything else you need for the new garden season. What are your favorite fall flowers? Click here, for more fall color ideas.
For 3 more fall container recipes, click here.
How to Best Water Containers
For more information about common misconceptions with regard to watering your containers, click the button below: