Solutions for Pests & Weeds

Tired of Pests & Weeds?
Your local SummerWinds Nursery has a variety of ways to tackle garden problems, including pesky mosquitoes, turf-eating grubs and more...
1. Mosquitoes
Concerned about Mosquitoes?
We have solutions to both rid Mosquitoes and prevent them, including:
Bonide Mosquito Beater® Ready to Spray - Kills mosquitoes, flies and ticks in your yard and around your home.
Bonide Mosquito Beater® Area Mosquito Repellent - Enjoy your lawn, patio, barbeque, swimming pool, clambake, picnic, camp site, tennis court, concert and other outdoor areas.
Summit Mosquito Bits® - Kills mosquitoes and controls fungus gnats. For use in water gardens, flower pots and bird baths
Summit Mosquito Dunks® - Kills mosquito larvae in standing water or water gardens. Labeled for Organic Gardening by the USEPA.
---
2. Ants
Looking for an effective way to get rid of ants?
SummerWinds Nursery has a number of solutions, including:
AMDRO's Fire Ant Bait - Kills fire ants
Bonide's Ant Killer Granules - Kills ants outdoors, before they come inside
Bonide's Pre-filled, Liquid Ant Bait - Kills common household ants including argentine ants & carpenter ants
Bonide's Termite & Carpenter Ant Killer - One treatment can last up to 5 years if treated soil is left undisturbed according to directions
---
3. Weeds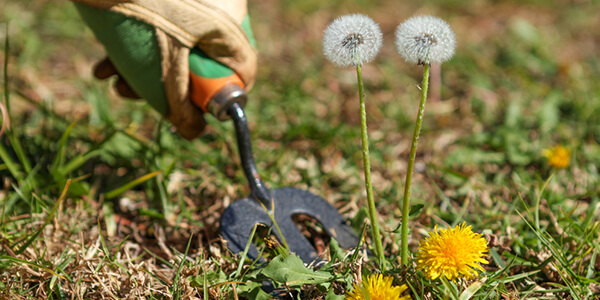 Tired of pulling weeds? Try these...
BioAdvanced's DuraZone Weed & Grass Killer - Kills and prevents new weeds and grasses for up to 6 months
Bonide's BurnOut - Fast acting weed and grass killer
Bonide's Chickweed, Clover & Oxalis Killer - Kills to the root; kills the weeds, not the lawn
Bonide's Weed Beater Lawn Weed Killer - Kills 200+ broadleaf weeds; treats northern and southern grasses; won't harm lawn grass when used as directed
Bonide's Weed Beater Plus Crabgrass & Broadleaf Weed Killer - Kills the weeds, not the lawn
Bonide's Weed Beater Ultra - Visible results within 24 hours; kills 200+ broadleaf weeds; proven cool weather performance
---
4. Grubs & Other Insects
Protect your plants from insect infestations
BioAdvanced's 12 Month Tree & Shrub Protect & Feed - Provides slow release feeding; kills pests like Japanese Beetles, Emerald Ash Borers and others
BioAdvanced's Fruit, Citrus & Vegetable Insect Control - Season-long protection; kills insects & prevents new infestations
BioAdvanced's Season Long Grub Control plus Turf Revitalizer - Kills grubs all season long
Fertilome F-Stop - For picture-perfect disease-free turfgrass; optimum disease control; prevents over 15 major lawn diseases; for use on all types of home lawns; one application protects for up to 4 weeks
Speak with one of our Trusted Garden Advisors to learn more!