Specialty Trees: Growing Avocado Trees in Arizona
Specialty Trees: Growing Avocado Trees in Arizona
We're excited to offer avocado trees—for the most adventurous of gardeners who like a challenge and are ready to create the micro-climate they'll need to successfully grow in the Valley of the Sun.
Specialty Avocado Trees
Avocados can be very difficult to grow in the Valley of the Sun, but not impossible. To successfully grow them, you'll need to create a micro-climate for them to grow in. It should include protection from our winds, being planted in soil with good drainage, and enjoying light shade in the summer and a warm area in the winter (such as the south/east side of a large shade tree). To learn more, speak with one of our Trusted Garden Advisors or check out our blog, How to Start Growing Avocados in the Arizona Heat.
Sizes and selection varies by location; available while supplies last. Contact your local SummerWinds Nursery with questions about specific varieties or sizes.
---
Available Seasonally, While Supplies Last
1. Carmen-Hass:
The Carmen-Hass avocado is a hybrid variety of avocado, resulting from a cross between the Mexican avocado and the Guatemalan avocado.
It is known for its creamy texture and rich, nutty flavor.
The skin of Carmen-Hass avocados is usually pebbly and dark green when ripe.
It is a popular avocado variety for its taste and texture.
2. Hass:
The Hass avocado is one of the most well-known and widely grown avocado varieties worldwide.
It has a distinctive pebbly skin that changes from green to purplish-black when ripe.
Hass avocados are known for their creamy, buttery flesh and nutty flavor.
They are versatile and commonly used in salads, guacamole, and as a topping for various dishes.
3. Holiday Little Cado:
The Holiday Little Cado is a dwarf avocado tree variety, perfect for smaller spaces.
It produces small to medium-sized avocados with a thin, smooth skin.
The flesh is creamy and has a mild, pleasant flavor.
These avocados are ideal for individual servings and can be eaten in one sitting.
4. Lamb Hass:
Lamb Hass is a cultivar derived from the Hass avocado variety.
It shares many characteristics with the Hass, such as the pebbly skin and creamy texture.
Lamb Hass avocados are often slightly larger than traditional Hass avocados.
5. Pinkerton:
Pinkerton avocados are elongated and have a smooth, green skin.
They are known for their consistent fruit quality and flavor.
The flesh is creamy and pale green, with a slightly nutty taste.
Pinkerton avocados are favored for their size and taste, making them suitable for various culinary applications.
6. Stewart:
Stewart avocados are round to oval in shape with a smooth, glossy skin.
They have a creamy texture and a mild, nutty flavor.
Stewart avocados are often grown in Florida and are known for their cold tolerance.
They are typically available during the winter months.
---
It's Time to Fertilize Your Trees & Shrubs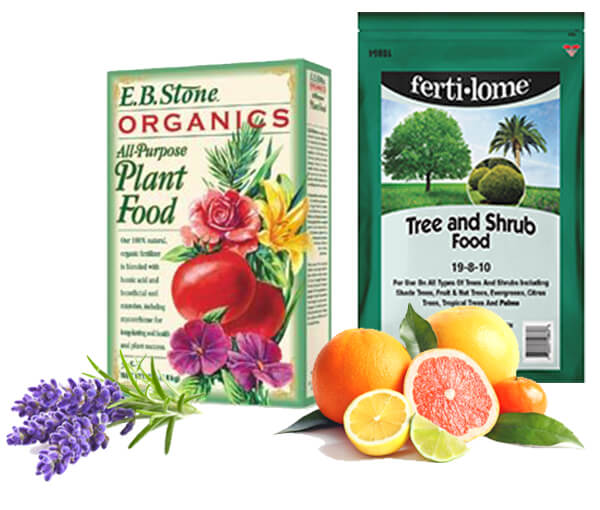 Fall is the perfect time to fertilize your trees and shrubs and give them a much needed boost after the heat of summer.
Fertilome Tree & Shrub Food - Great for all types of trees and shrubs, including shade trees, nut trees, Evergreens, citrus, tropical and flowering trees. Scientifically formulated to move the food directly to the feeder roots when applied around the tree or shrub drip line; no digging required.
Planting a Tree?
Watch our video to learn how to do it like the pros!
At SummerWinds, We Guarantee Success!