Summer Bermuda Grass Seed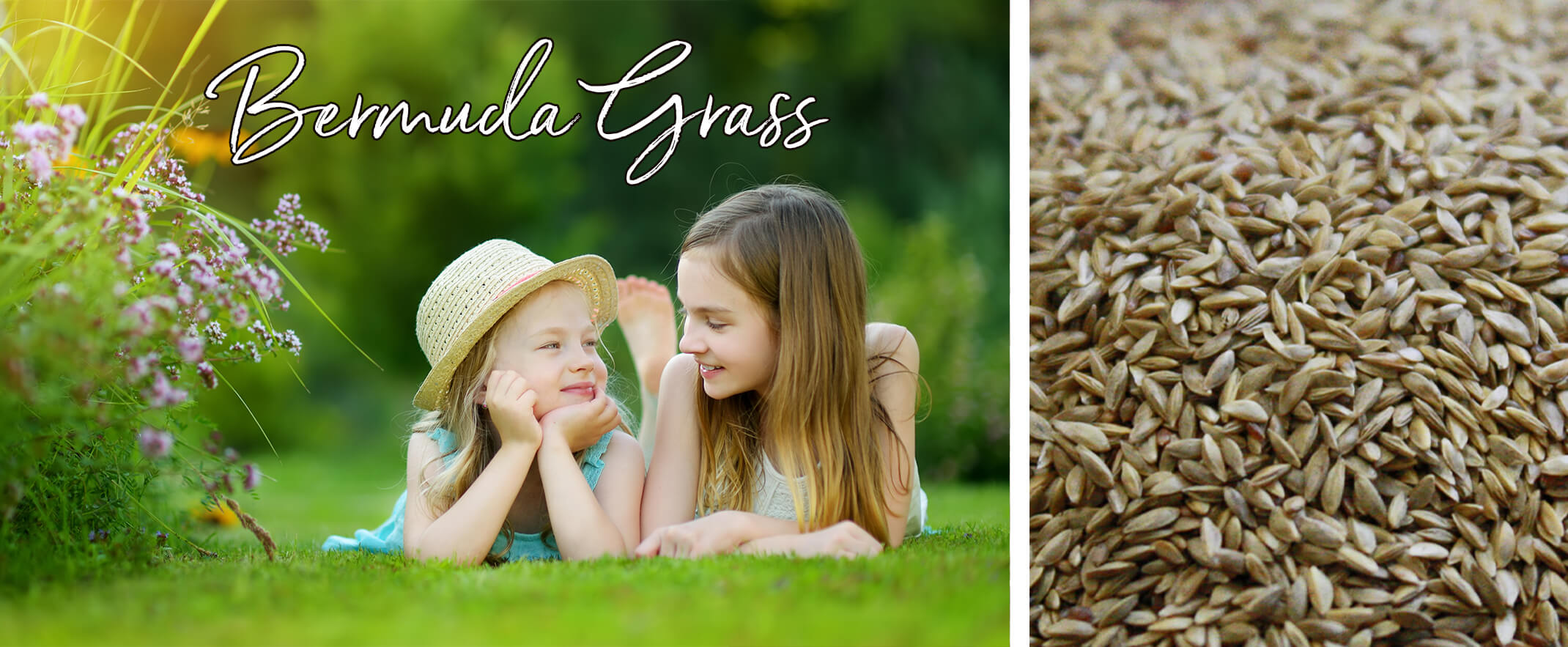 Summer Bermuda Grass
With water convervation in mind, many people are cutting down on the size of their lawns and instead growing sections of lawn called limited turf areas that can be grown and enjoyed throughout the year...
Limited Turf Area
If there's a part of your landscape that you want to enjoy as a lawn/limited turf area all year long, April/May is a great time of the year to transition from your winter lawn to your summer Bermuda grass lawn. At SummerWinds Nursery, we have the grass seed you need to grow a fabulous summer lawn that's the perfect size for your needs. If you are looking for plant alternatives to lawns, we've got some great groundcover options to chooose from as well!
Did you know? Bermuda grass goes dormant in the fall and begins growing again in May. It doesn't need to be replanted annually and it can handle the overseeding of a winter lawn! Plus, you can plant your summer lawn as late as early August, if desired.
Schultz Bermuda Grass Seed Blend
A Bermuda grass seed blend for southern lawns: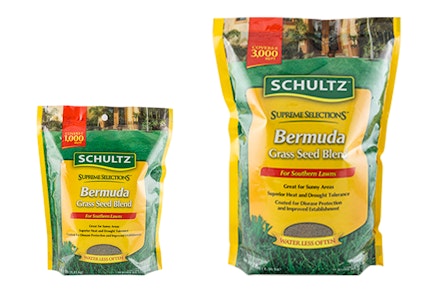 Highly-rated, coated Bermuda grasses that will grow and thrive in warm and humid climates.
Will crowd out weeds and fill in bare spots.
Best planted in spring when soil temperatures are around 80 degrees F.
Great for sunny areas
Superior heat and drought tolerance.
Coated for disease protection and improved establishment
Germinates in 10-12 days
Sizes Available:
1 lb bag - covers up to 1,000 sq. ft.
3 lb bag - covers up to 3,000 sq. ft.
---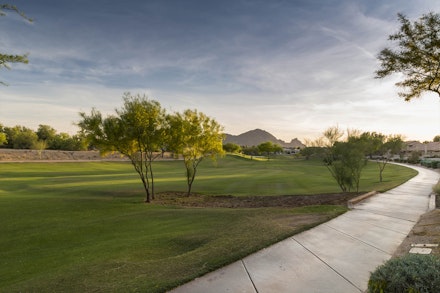 Care of Your Bermuda Grass
Starting Your Bermuda Lawn by Seed
In order for Bermuda grass to grow, the soil needs to be moist and soil temperatures need to remain high—with consistent nighttime lows in the 70s or higher. Once you soil has been prepared, spread the seed and cover it with SummerWinds' Soil Conditioner & Seed Cover. Keep it evenly moist during daytime hours, in order for germination to occur.
Watering
The key to healthy Bermuda grass is to avoid wilting between watering. We recommend deep waterings during the cool morning hours—before 5:00 a.m. To keep the top 1-inch of soil moist enough for germination, we recommend 4-5 short waterings during the day. Once your lawn is established, refer to our New Plant Watering Guide for watering recommendations to ensure you don't overwater your lawn.
Mowing
Once your Bermuda grass seed begins to grow, we recommend starting off by mowing it to a height of 3/4-inch. This is short enough to help kill off your winter rye grass while allowing your summer Bermuda grass to grow. Then, each month, increase your mower's cut hight by approximately 1/4-inch (depending on what your lawn mower settings allow) until you reach a maximum height of 2-inches.
Then, starting in September, we recommend mowing in the reverse pattern—decrease your cut height by approximately 1/4-inch every two weeks. This will make it easier to transition to, and plant, your winter rye grass later in the fall. It will also help force your Bermuda grass into dormancy.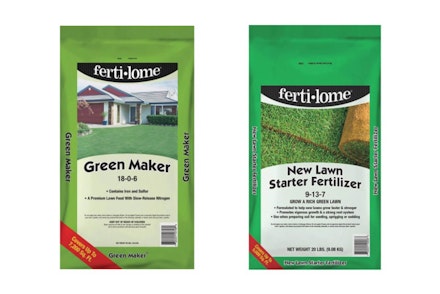 Fertilizing
At SummerWinds Nursery, we recommend the following fertilizers from Fertilome: