5 Fun, Themed Garden Ideas for Raised Beds
Posted on: Tuesday, September 8, 2020
The options of what to include in your garden are nearly endless, so how do you choose what to grow? Selecting a theme for a garden bed is a fun way to narrow down on what you want to grow, plus it provides you with a one-stop-shop for some of your favorite dishes!
---
Raised Garden Bed Theme Ideas
Here are some ideas of themes for your raised garden bed, all of which are inspired by world cuisine!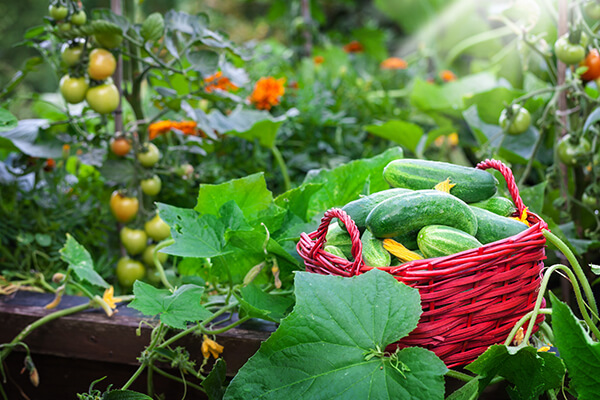 1. Mediterranean Diet Garden
Transform a portion of your yard by following some of the Mediterranean ways of life. A Mediterranean diet—that is, the food people in Mediterranean countries, such as France, Greece, Italy, and Spain, regularly eat—has been linked to good health, plus it sure is tasty! Think lots of veggies, herbs and nuts. If you have space, complement your Mediterranean garden with an olive or lemon tree; two mainstays of this healthy diet! Finally, an arbor over top of the raised bed makes a perfect location for growing a vine of Thomson seedless grapes, which not only produces delicious fruit but gorgeous edible leaves that you can use in several Mediterranean recipes.
---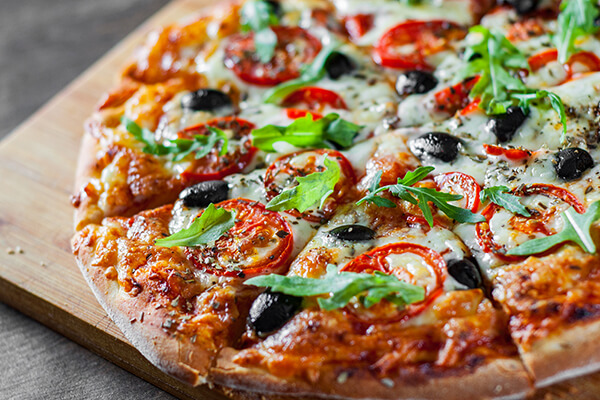 2. Italian Cuisine Garden
Love Italian food and drink, like pizza, spaghetti, a Negroni or two, and wine from homegrown grapes? Then you might want to plant a garden with the very ingredients that go into those delicious dishes so that you can bring a bit of Italian flair to your own yard. Include tomatoes (and lots of them!), peppers, onions, and all your other go-to pizza toppings, and grow leafy lettuce greens for salads. Fruits like oranges make for great drink garnishes, and don't forget to also plant Italian herbs like oregano, parsley, basil, and thyme for all the sauces you are soon to make! You can even plant spaghetti squash to keep the theme going—it's named as such for a reason, so you can use it in place of noodles! For a tasty meal the whole family will love, try adding crumbled Italian sausage, tomato sauce, and grated cheese to a baked spaghetti squash.
---

3. Asian Cuisine Garden
Asian food is incredibly diverse, from hearty dumplings to spicy curries to sweet sauces, and so much more in between. Include crops like mustard greens, snap peas, Thai basil, Asian red kale, eggplant, coriander, radish, mizuna, endive, and leafy lettuce varieties. Your garden will be not only tasty but also colorful!
---
4. Salsa and/or Taco Garden
In many parts of the world, salsa is more popular than ketchup. If you like to make your own, nothing is better than using fresh ingredients grown right outside your kitchen door. Consider growing hot peppers, bell peppers, tomatoes, onions, and celery, plus herbs like cilantro/coriander, cumin, and dill. To make sure you're fully prepared for Taco Tuesday, lettuce varieties like butter and romaine lettuce.
---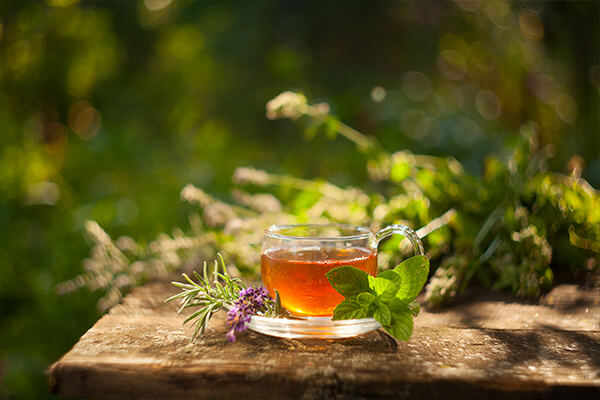 5. Herbal Tea Garden
After all that hard work you've put into your garden, you deserve to sit back and relax with a comforting cup of tea in hand. You can use the leaves fresh or dry them to preserve them to use at a later date. Think of your favorite tea, then see if you can recreate it with the plants in your yard! Consider growing chamomile, lavender, lemon balm, mint, and nettles, to name a few.
Gardening is far from boring, and planting a themed garden bed will further prove that point! It's also a great way to get family members interested in gardening. Try some of these themes, and don't be afraid to get creative and see what kind of themes you can come up with!
---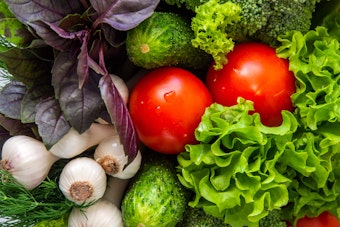 Discover Veggies & Herbs for Your Raised Bed Garden
Explore seasonal vegetables and herbs perfect for your raised bed garden!