What's Trending in Pottery for 2021
Posted on: Wednesday, January 27, 2021
If you've dealt with 2020 as we have, your houseplant collection is probably taking over every empty surface in your house or apartment. Maybe it's time to upgrade your plant pots for the new year. Looking for inspiration? Here's what's trending in pottery for 2021:
---
Aged and Textured Earth Tones
We all love the classic terracotta pots, but their timelessness and character are a big part of their charm. This trend goes a big step further than the classic clay pot with distressed finishes and patinas, earthy colors, and textures that give the impression of long-term wear. This style lends itself well to vintage or even classical-themed gardens, from a cozy cottage garden aesthetic to designs inspired by ancient Greek and Roman sculpture.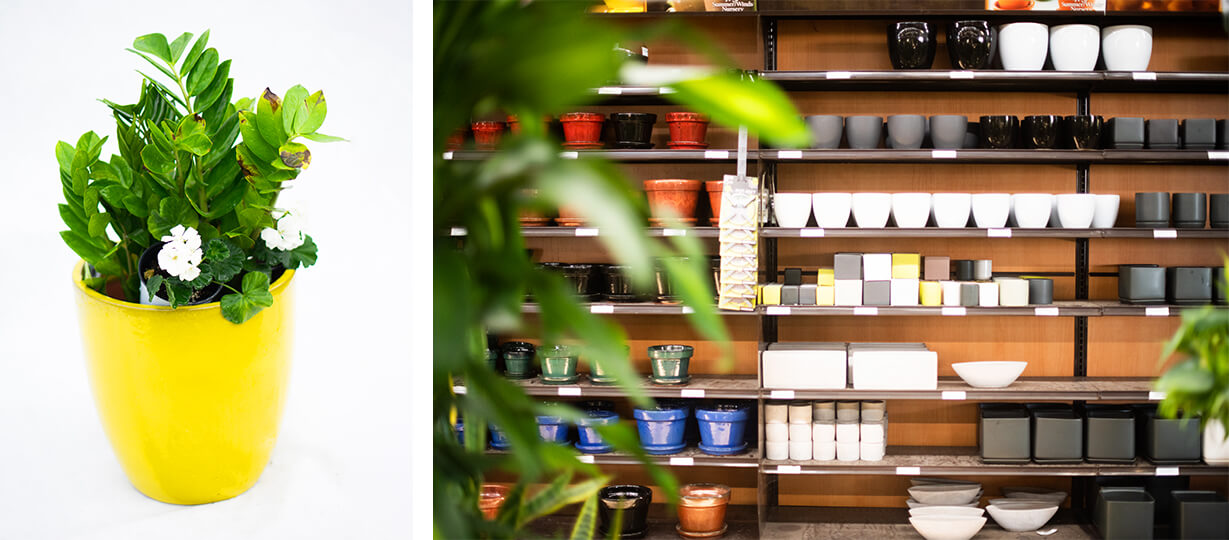 Pantone Colors of the Year
Pantone has announced their annual Color of the Year selections. Say hello to Ultimate Grey and Illuminating!These two colors combined are like a brilliant yellow daffodil bursting forth out of the concrete during a cloudy day, which is the perfect metaphor as we enter 2021. You could monochrome each color or combine them for a beautiful juxtaposition. Try grey concrete pots with yellow polka dots, lines, or details.
Terrazzo Style
Terrazo was huge in 2020, and the trend will continue into 2021. Terrazzo is a pattern made up of chips from granite, marble, quartz, or glass. These beautiful shards can come in any hue, although earth-tones are very popular right now. Larger pieces of material will create a bigger and bolder pattern, while smaller, delicate pieces create something more light and subtle. The beauty of the terrazzo style is its versatility. The mosaics look incredible when baked into stone pots for your favorite succulents or snake plants!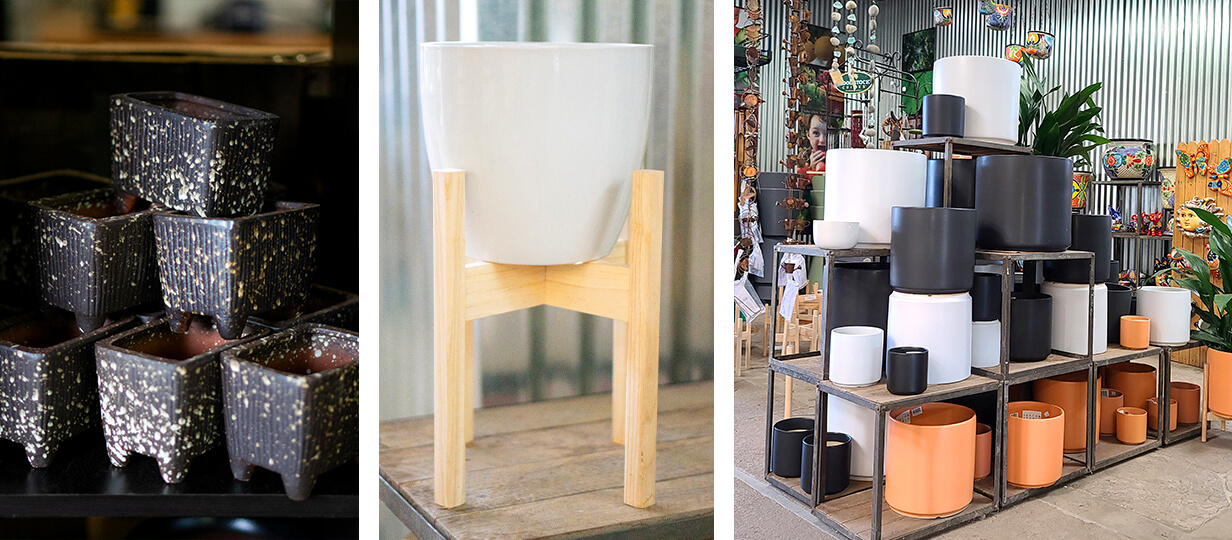 Monochromatic Ceramics
Keep things clean, simple, and elegant by selecting an array of black or white ceramics. Monochrome palettes are great if you like to change up your personality and home decor a lot. Black and white go with everything so that you'll never have to worry about clashing. If you're looking for a bit of variety within your simple color scheme, select pots of different heights and widths to create some visual interest.
Hand-Painted Pots
Customized pots are a fun way to express your style this year. Geometric shapes and hand-drawn lines are timeless. You can select any colors that fit your decor and get to work. You can try a DIY approach if you have a steady hand. You could even make it a group event online or in-person. Don't forget; you can always paint over it if you hate it. Once you're happy, make sure you seal it so that the paint doesn't run down the pot when you water your plant. If you just don't have that artistic eye, shop around, or find a local maker to do the dirty work for you.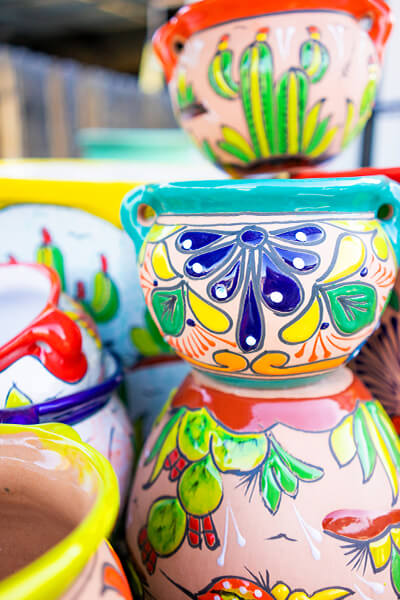 Globe-Trotting Pots
Most of us have been dealing with cabin fever this winter. Many, if not all, of us have had our travel plans canceled, and we're pining for new cultures and experiences! Why not bring your dream destination right into your home? Draw inspiration from around the world and let our globe influence your style in 2021. Go bold with colorful prints in the style of South Africa or Mexico. Try striking simplicity inspired by Sweden or Japan. If you're feeling really adventurous, throw a dart at a map and Google some traditional style from wherever the dart takes you! Happy travels!
Biophilic Botanical Patterns
2021 has an official pattern, and its name is Biophilic Botanical. Bit of a mouthful, isn't it? If you're not sure what it is, think Charles Darwin and the Galápagos Islands or perhaps Indiana Jones. This pattern is natural, colorful, and adds lush greenery to any room. If it reminds you of the rainforest, you're on the right track. Plants in pots decorated with a cute leafy print? It doesn't get much sweeter than that.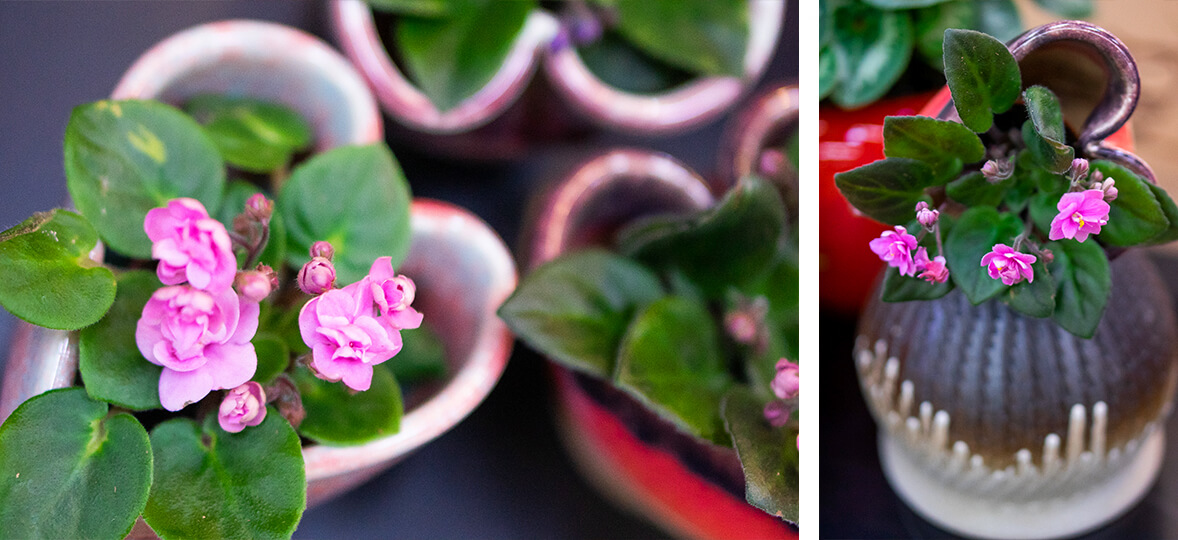 Grand Millennial
The last trend for 2021 is the Grand Millennial trend. It's a combination of the young and old, new and the vintage. The Grand Millennial trend is a celebration of everything your grandmother and great-grandmother loved, combined with the practicality of the modern-day world. Any vintage or handmade pots are perfect for this trend. Also, if you've ever wanted to knit or crochet your plant friends a cozy accessory, this would be the year to do it.
If you're looking to find out more about trendy pottery in Arizona, visit us, we'd love to help you pick your new plant pots and more!
---
About SummerWinds Nursery: SummerWinds Garden Centers is a leading high-end retailer of garden and nursery products. Headquartered in Boise, Idaho, SummerWinds operates retail nurseries in the greater Phoenix, Arizona area, and in Silicon Valley, California, making it one of the largest independent retail nursery companies in the west. SummerWinds appeals to both the serious and casual gardeners, with a broad selection of premium gardening products and a friendly and knowledgeable staff.