Celebrate Cinco de Mayo with Fresh Flowers & Foods
Posted on: Sunday, May 1, 2022
Are you ready for Cinco de Mayo?
This is a fantastic holiday that is often accompanied by fresh food, festive drinks, colorful flowers and flavorful food. But, do you know the history of this celebrated day? What about the beloved traditions?
History.com reports, "Cinco de Mayo, or the fifth of May, is a holiday that
celebrates the date of the Mexican army's 1862 victory over France at the Battle of
Puebla during the Franco-Mexican War."
In this battle, Mexico was the underdog as the French army was much larger and had more weaponry, yet Mexico ended up victorious!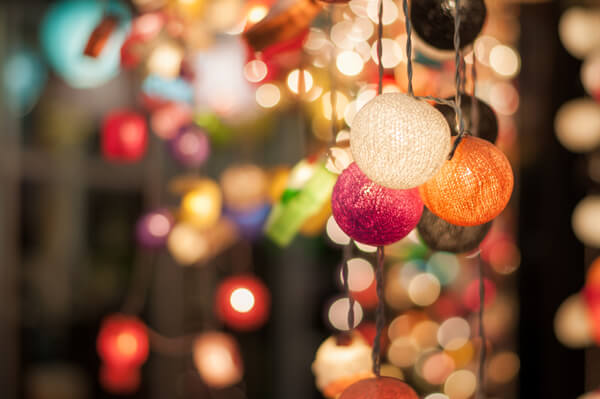 Still, if you're interested in a big party, Los Angeles has the largest Cinco de Mayo celebration in the country. According to Good Housekeeping, "Los Angeles hosts one of the biggest Cinco de Mayo parties in the world, called Fiesta Broadway. The event attracts hundreds of thousands of people and features musical performances, dancing, traditional Mexican food, and more."
If you go to a real Cinco de Mayo celebration you are likely to see the Baile folkorico dance. As Good Housekeeping states, "Baile folklorico is a traditional Mexican folk dance that dates back to Mexico's 1810 War of Independence, when the country was becoming more nationalistic and proud of its cultural identity. It's characterized both by the colorful clothing and the mariachi music."
With a rich history and treasured traditions, it's no wonder that different people and cultures have decided to take part in the celebrations.
How can you incorporate Cinco de Mayo celebrations in your own home? Keep reading for native Mexican flowers, fresh herbs, fruits and vegetables, and delicious recipes.
---
Native Mexican Flowers for Cinco de Mayo
Add some gorgeous, native Mexican flowers to your home with this incredible list from Culture Trip. Which is your favorite?
Please note: the below flower varieties are available seasonally. Contact your local SummerWinds Nursery to see if the plant you desire is available at this time.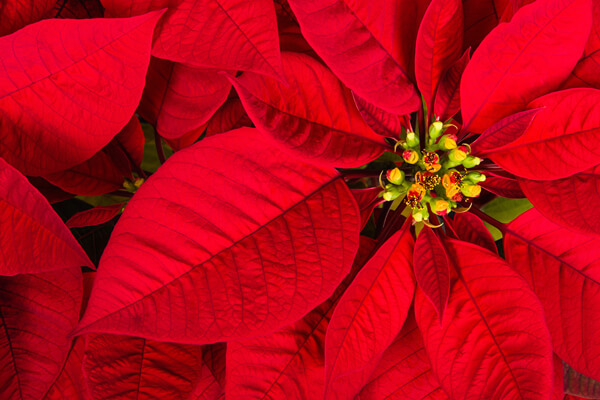 Poinsettias
(Euphorbia pulcherrima)
Did you know this classic Christmas plant originated in Mexico? Another fun fact about a poinsettia is that it is technically not a flower, but rather a plant with stunning, brightly colored leaves.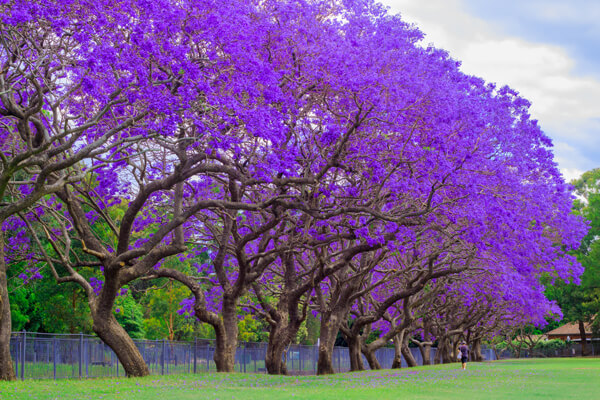 Jacarandas
(Jacaranda mimosifolia)
This blue-lilac spring time bloom is found throughout the Mexican capital as well as the subtropical areas.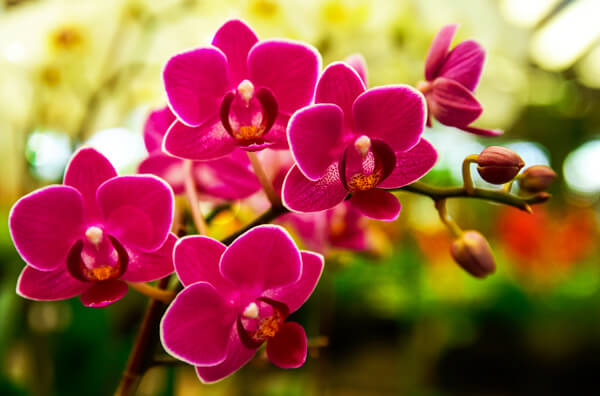 Orchids
(Orchidaceae)
Are you an orchid fan? "Western Oaxaca is known for being home to the smallest, delicately white and yellow orchid species, the white laelia. You can also find these elegant flowers in Chiapas." What an incredible hostess gift that would be for a Cinco de Mayo party you attend. Available by Special Order.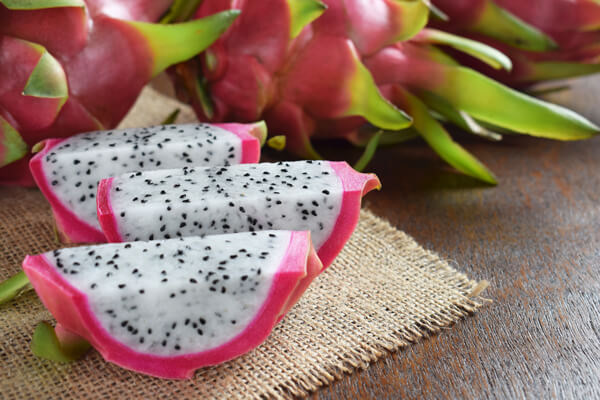 Pitaya or Dragon Fruit
(Hylocereus undatus)
The pitaya is a member of the cactus family, but it produces a tasty fruit on its own, that look like Asian dragon fruits. These fruits are only available from April to June in places like Jalisco in Mexico.
Sunflower
(Helianthus)
Again, did you know the sunflower is a native plant to Mexico and certain species, like the Mayfield's Sunflower, are only found in the country itself. As the Culture Trip notes, "The Aztecs actually consider the sunflower a symbol of war and would dedicate it to god of war, Huitzilopochtli."
---
Grow Your Own Cinco de Mayo Vegetables & Fruits
One of the best parts of Cinco de Mayo celebrations is the incredible fresh foods involved. Don't you love the vibrant flavors? Keep reading for popular Mexican fruits and vegetables you can incorporate into your garden throughout the year to use in Mexican cuisine – or really any type of meal!
Red Onions
(Allium cepa)
Red onions are a fresh and powerful vegetable enjoyed both cooked or raw. Gardening Know How shares these helpful tips to grow your own red onions.
Begin with a two-inch layer of compost into your soil. Then, start off your onions with an organic or time release fertilizer into the soil before you plant. It's important to make sure the fertilizer is under the planting furrow.
Place the bulbs 1-2 inches deep and cover well, but make sure the neck isn't too deep in the soil and space the plants 6-inches apart in furrows 12-inches apart. Red onions need plenty of sun and should be watered well, but not drowning in water.
If you want sweeter onions, water them often.
As Gardening Know How states, "Onions are ready to harvest when the bulbs are large, and the green tops begin to yellow and fall over. Stop watering the onion when around 10 percent of the tops begin to fall over. You can now harvest the onions or leave them in the ground to be stored and used as needed."
---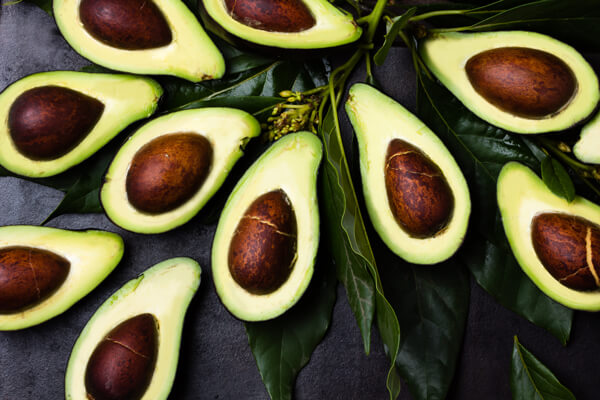 Avocados
Another wonderful ingredient found in Mexican dishes is the avocado. Here are some tips to growing avocados from our previous post on container gardening; click here for advice about growing fresh foods in landscape container gardens.
Garden Guides offers these tips to grow avocados in our area.
Pick a location for your avocado tree that drains fast and is nutrient dense. Pick an area that is not part of the lawn and is protected from frost and wind.
Make a hole 2 to 3 times the width of the container the tree came in and equal depth. Shake up the soil in the hole and fill it with water. It is suggested you plant the avocado in a 15-gallon container.
Mix equal parts of organic compost and sand with the removed soil. Gently pack the soil around the root ball.
Form a 4-inch-high berm around the base of the plant with the remaining soil and fill it with water. The berm creates a water basin to thoroughly moisten the root ball.
Apply a 4-inch-high layer of compost around the tree at a distance of 12 inches from the trunk.
Give the tree a deep soaking every week in the summer. Irrigate the tree for several hours to soak the soil and push salt away from the root ball.
Fertilize the avocado tree with a fish emulsion 1 or 2 times during the growing season. The avocado tree does not tolerate increased salt levels and should not be fertilized with chemicals.
Provide a sun shade June through August to prevent the tree from being burned. Plant the tree where it is shielded from the hot afternoon sun or cover the tree with a shade cloth during these months.
---
Roma Tomatoes
Along with avocados, Roma tomatoes are regularly used in Mexican cooking. Gardening Know How offers this guide to growing your own, red, juicy tomatoes.
Begin by adding compost or a slow release soil to your soil.
After planting, water at least once a week.
When your plants are 6-12 inches high, begin to stake them off the ground.
When your tomato is red from top to bottom, it is ready to harvest.
---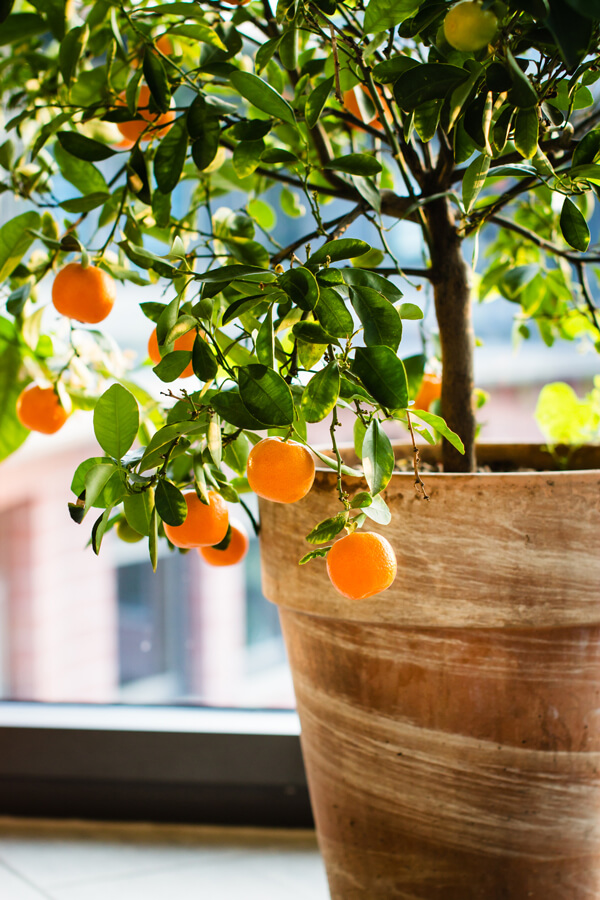 Citrus Trees
Along with savory foods, Cinco de Mayo dishes are boosted in flavor with fresh citrus, such as lemons and limes.
Citrus trees like full sun (8 – 12 hours a day) and do best with a southern exposure. Yours will do best in frost- and wind-free areas, where temperatures are between 55 and 85 degrees Fahrenheit. Choose a light, well-draining soil mix and use a slow release, low nitrogen fertilizer.
Fertilize your citrus tree every 2 months during its first growing season. After that, you'll want a citrus tree fertilizer with a 2-1-1 ratio; we recommend that you fertilize three times a year—preferably in February, May and October.
You can find more information on growing citrus trees here.
---
Growing Your Own Herbs for Cinco de Mayo
After you gather your fresh fruits and vegetables, it's time to up the flavor profile of your garden with herbs. Herbs are a staple in Mexican cuisine and can be grown right in your kitchen, porch or garden. Here are some of our favorite herbs for Mexican dishes from Reader's Digest.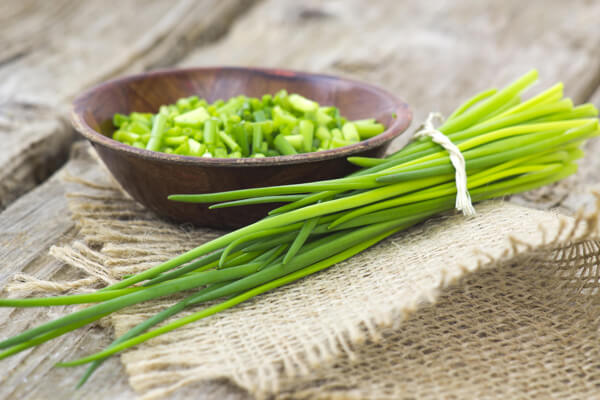 Chives
(Allium schoenoprasum)
Plant the seeds in spring or fall, in ½ inch deep in rows 12 inches apart. As soon as the seedlings are established, thin within the rows to 6 inches apart.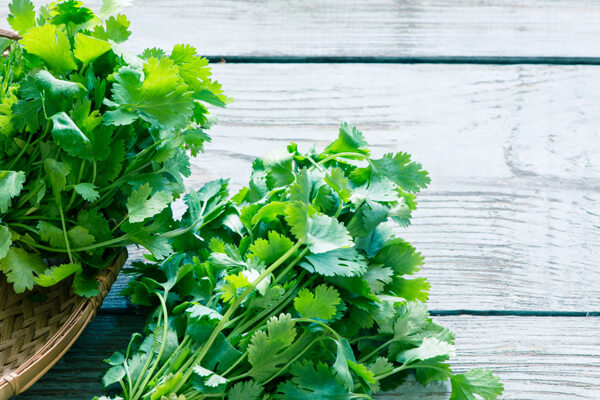 Cilantro
(Coriandrum sativum)
Plant the seeds in early spring, ¼ of an inch deep in rows 12 inches apart. Thin within established seedlings to 6 inches apart.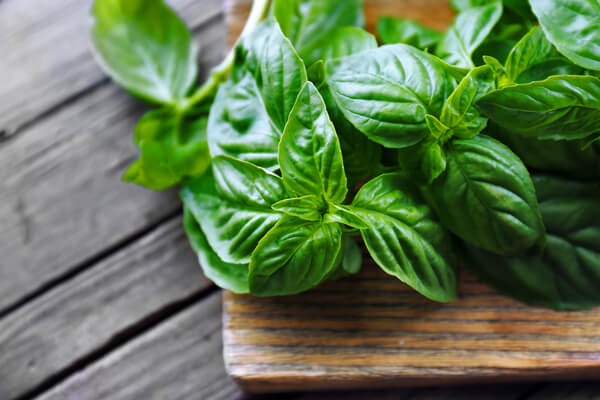 Basil
(Ocimum basilicum)
These seeds go directly into the garden in late spring, or near a sunny window or in greenhouse in the early spring. Then transplant your basil to the garden in early summer.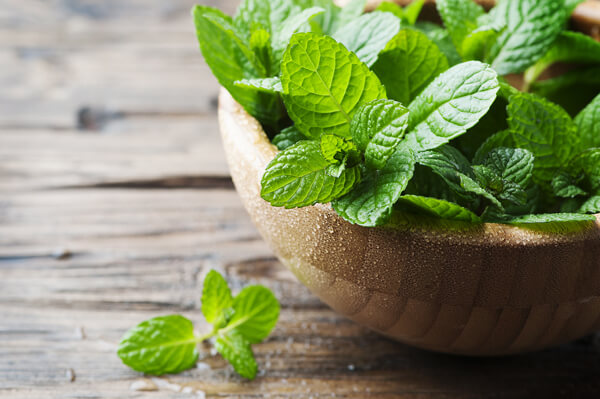 (Mentha)
In autumn or spring, plant 4- to 6-inch pieces of root 2 inches deep and 12 inches apart and water thoroughly. These roots may take over other roots; you can prevent this by sinking boards or bricks 1 foot deep around the beds, or by planting them in a large bottomless plastic bucket sunken into a garden bed.
---
Cinco de Mayo Recipes
Now that you know how to plant tomatoes, mint, avocados, limes and more, it's time to start working with them! Here are a few fresh and flavorful recipes you can make for Cinco de Mayo.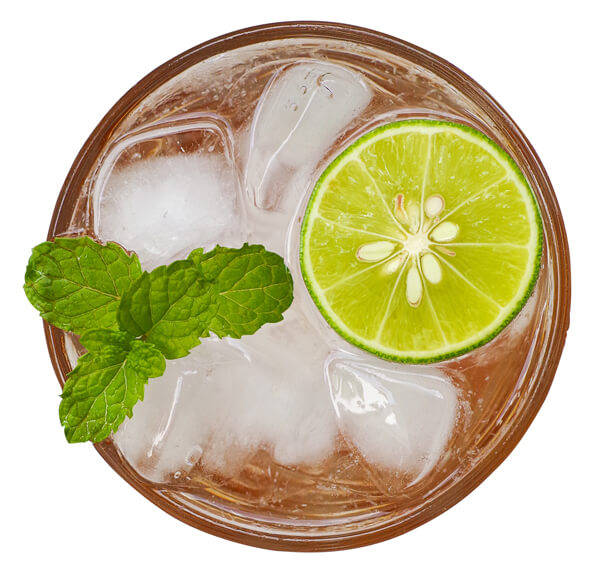 Mint Margaritas
Pluck fresh mint from your herb garden and grab a ripe lime to make this fantastic Mint Margarita recipe from Oprah.
Ingredients:
1/2 cup chopped mint leaves
1/2 tsp. kosher salt
4 cups crushed ice
1 1/2 cups good-quality tequila
1 cup freshly squeezed lime juice (from about 8 limes)
1 cup Triple Sec
Directions:
In the bottom of a large (2-quart) pitcher, crush together mint and salt, pressing with the back of a wooden spoon. Add ice. Add tequila, lime juice, and Triple Sec, stirring vigorously. Serve in short tumblers or wineglasses.
---
Tomato & Avocado Salad
Add a fresh salad to your Cinco de Mayo spread with this wonderful recipe from Genius Kitchen.
Ingredients:
2 medium vine ripe tomatoes, chopped
1 avocado, chopped
1⁄4 cup diced red onion
1 Tablespoon olive oil
1 Tablespoon balsamic vinegar
1 teaspoon lemon juice
Salt and fresh pepper
Directions:
Combine all ingredients in small bowl and toss together; let stand 5 minutes before serving.
---
Celebrating Cinco de Mayo with SummerWinds Nursery
Cinco de Mayo is a wonderful celebration with outstanding traditions and fresh food. Visit your local SummerWinds Nursery to learn how you can grow your own fresh ingredients, decorate your home with beautiful plants, and enjoy even more gardening tips.