Beat The Heat With These 6 Water Infusions!
Posted on: Monday, July 20, 2020
You won't have any trouble getting your 8 glasses a day with these low-cal, thirst-quenching, fruit infused water recipes! They're so easy to make, and they're a great way to make use of all the incredible summer fruits and herbs from our gardens. They're especially nice for outdoor entertaining when you feel like treating your guests to something fancy, but without actually having to put in much effort!
Fruit-infused water benefits your health in so many ways because it's loaded with tons of extra vitamins and minerals from all of those fresh garden ingredients, helping to aid digestion, clear your skin, and improve circulation. Plus, it sure tastes better than a chalky multivitamin!
It's best if you give your water infusion at least four hours to steep before serving; however, you can also let it sit in the fridge overnight. Just rinse your ingredients, pop them in the jug, place it in the refrigerator, and wait! It couldn't be any easier. You don't even have to strain out the fruit—it's prettier when you serve it up with a few fruit slices in the glass. Here are 6 fruit-flavored water recipes that you absolutely need to try this summer.
---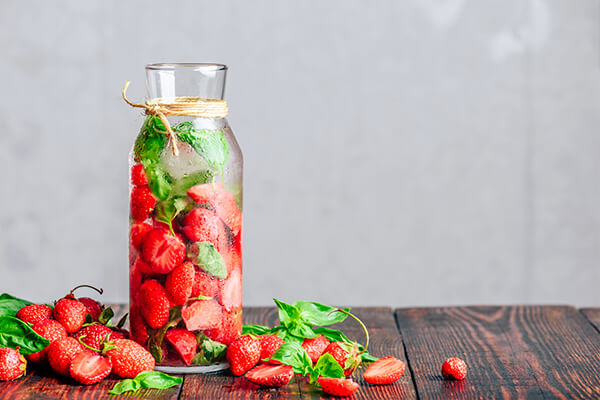 Berry & Basil
We're used to enjoying basil as a savory herb in dishes like pasta, stir fry, or Caprese salads, but this versatile herb is really great in sweet, fruity concoctions as well! Toss a bunch of basil in with some sliced strawberries, blueberries, blackberries, or a mix of all three, for a tangy, fragrant drink that goes down real smooth.
---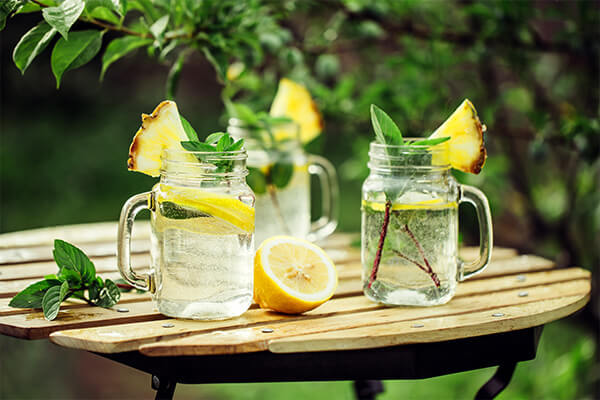 Pineapple & Mint
Pineapple mojitos are all the rage right now, but if you want to get your fix of this delicious drink without all the extra calories, you can just make this fruit infused water instead! Chop up some pineapple chunks, and throw it in the pitcher with a bunch of fresh mint leaves. White rum optional!
---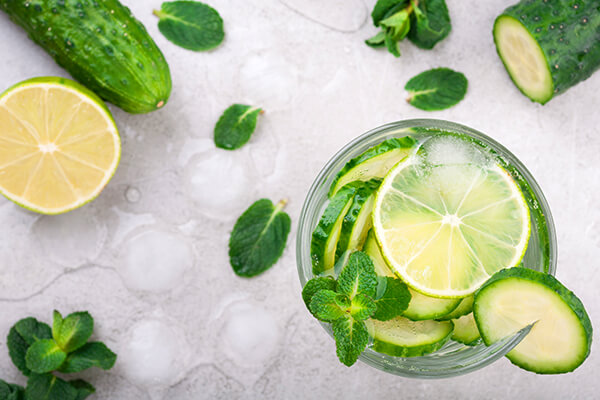 Cucumber & Lime
There's something about cucumber water that is so unbelievably crisp and refreshing, and the extra zing from the lime really tops it off perfectly. On a hot day, this drink will cool you down from the inside out. The best part: cucumbers are jam-packed with loads of vitamins, so this is more than just a tasty drink—it's a powerful health supplement.
---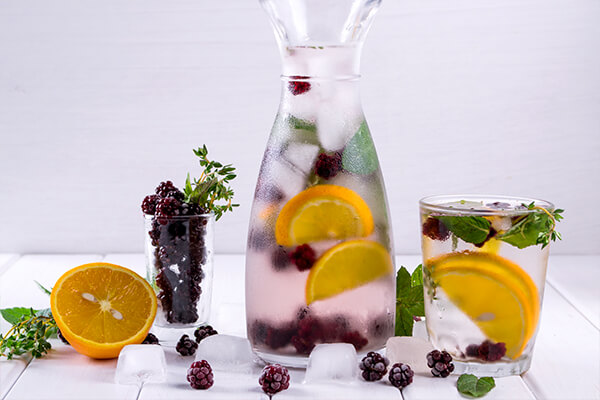 Blackberry, Ginger & Orange
Blackberries and oranges have tons of antioxidants that help fight free radicals and toxins that cause premature aging. Now that's a beauty treatment we can get behind! Plus, the flavorful ginger is a fabulous remedy for upset stomachs, so if you're having a bit of tummy trouble, this delicious drink should do the trick.
---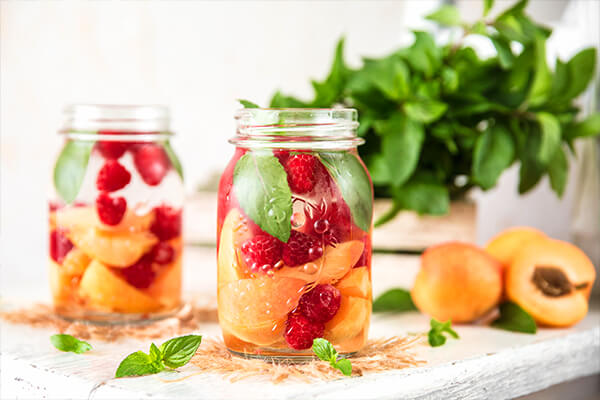 Apricot & Raspberry
These two tasty summer fruits are a match made in heaven. Slice up that apricot, toss in those raspberries, and you're good to go. You might want to strain this one before serving because the raspberries might get a little mushy and break apart after a few hours, but if you don't mind the texture, then you can serve it as is!
---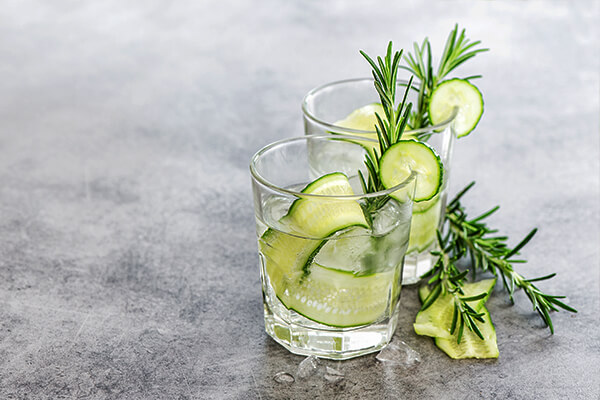 Lemon & Rosemary
This fruit infused water smells just as incredible as it tastes! Rosemary has that fabulous, nostalgic aroma that always conjures up memories of home-cooked meals with family, and it pairs so perfectly with zesty citrus flavors—lemon in particular. Garnish each glass with a single sprig, for a little extra something!
Here's to a summer full of blissful afternoons spent sipping delicious drink infusions on the patio! Bottoms up!