10 Best Gift Plants for Everyone on Your List
Posted on: Thursday, December 10, 2020
It's the season of giving, and while it's nice to get the occasional bath bomb or pair of slippers, we're big believers in houseplants as gifts! Not only are some plants great for your recipient's air quality and home décor, but they're also rich with meaning that lasts long after the holidays. Not sure what we mean? Here are some great gift plants for the important people in your life, along with why they're the perfect fit!
---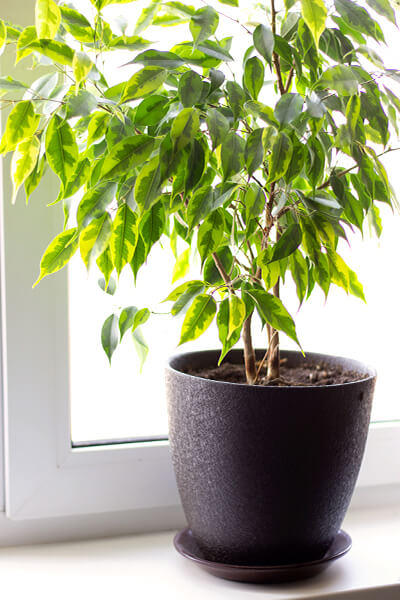 Ficus Benjamina (Weeping Fig)
Great For: New Parents
If a couple you're close to has welcomed their first baby this year, there's a good chance the focus in their life has completely shifted to their new bundle of joy. Instead of adding to the pile of baby toys, clothes, and accessories, this houseplant is a gift for grownups that meaningfully acknowledges their new addition. Weeping Figs are commonly sold with three stems braided into a single trunk, representing how each person in the family makes the whole unit stronger. Over time, the Weeping Fig will grow into a sturdier, more beautiful tree. As indoor trees go, Weeping Figs are not especially demanding, perfect for the new parents' busy schedule.
---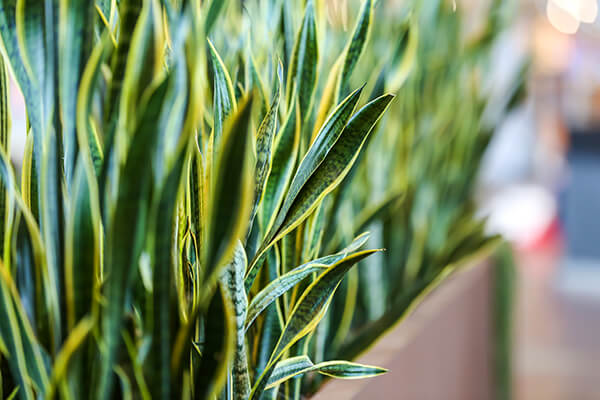 Sansevieria (Snake Plant)
Great For: A Business Owner
If someone you know has been steering their business through a challenging year, acknowledge their tenacity with the famously tough Snake Plant! These plants are known for being able to thrive under conditions that most couldn't handle, and can survive even with the tiniest shred of natural light. If the past year has felt like that for your entrepreneurial pal, this plant is a thoughtful way to tell them their efforts are being seen. Plus, this plant looks awesome in any business storefront, office, or lobby.
---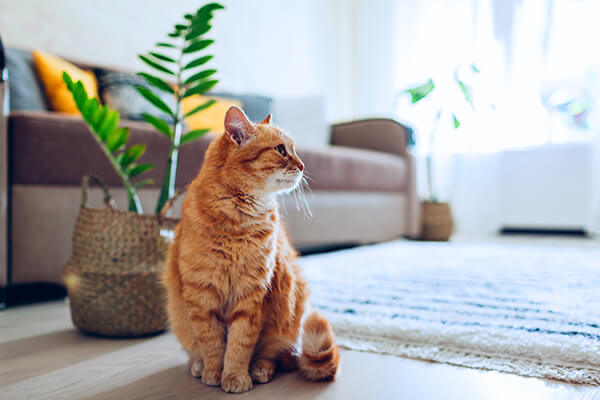 ZZ Plant

Great For: The Busy College Student
Anyone who has been a college student knows that it's a life that demands hustle. From daytime classes to evening barista shifts to late-night cram sessions, the schedule of a student definitely warrants some respect! Tell the student in your life to keep going with this incredibly beautiful and equally persistent houseplant. The ZZ Plant, like Snake Plant, can handle really challenging conditions (including the poor lighting typical of dorm rooms!), and it won't mind if your student's crazy schedule means going a month without water. On top of that, their sturdy stems and glossy leaves resemble the laurel wreath that will soon grace your beloved student's diploma—eyes on the prize!
---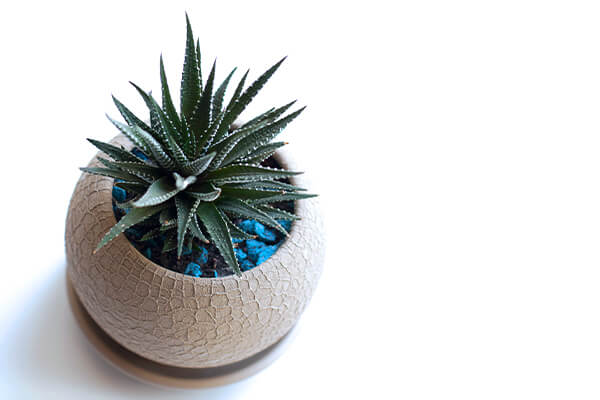 Haworthia

Great For: Your Kid's Teacher
If there was ever a year to acknowledge the teachers in your life, it's this one! Educators have gone above and beyond to adapt to exceptional circumstances, and this adorable succulent is a cute, affordable, and fuss-free way to say "thank you." With their attractive stripes and compact shape, Haworthias make perfect desk ornaments either at school or for the home office. Every time your child's teacher glances at this gift, it'll remind them of the impact of their work.
---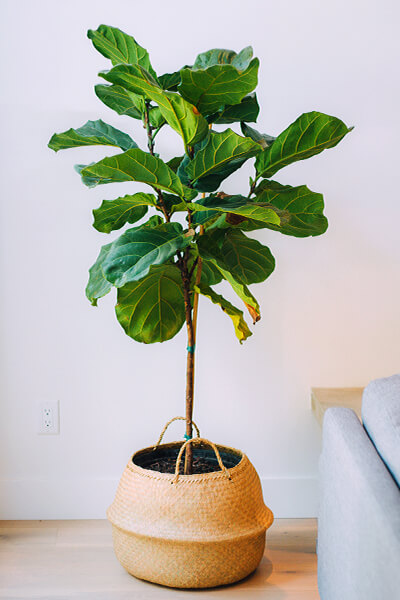 Ficus lyrata (Fiddle Leaf Fig)

Great For: The Person Who Has Everything
A fitness watch? E-reader? Set of Japanese chef's knives? Shoot, they already have all of that stuff! There's always that one friend who seems to have absolutely everything—which is great when you need to borrow something but makes gift-giving seemingly impossible. Fortunately, Fiddle Leaf Figs are so chic, so dramatic, and so easy to style, but their finicky reputation means many people shy away from growing them. If a Fiddle Leaf seems to be the one thing your loved one doesn't have, they'll be blown away by this gorgeous gift. If they (sigh) already have one, consider gifting the equally-beautiful but less-common Ficus Audrey.
---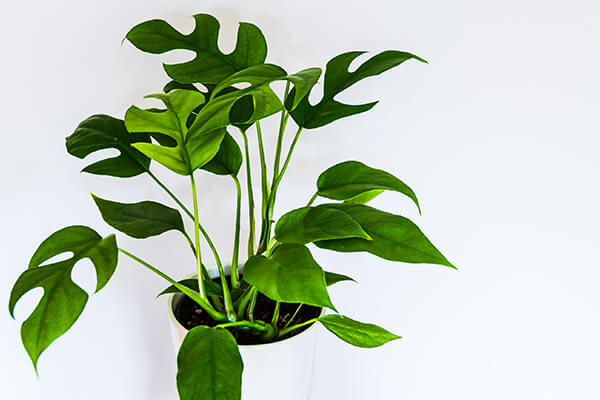 Rhaphidophora tetrasperma
Great For: Your Favorite Trendsetter
We all know at least one person who seems to know the hottest looks months before they blow up, from clothing styles to trends in home décor. Rather than taking a guess at their dress size, gift them 2020's breakout houseplant; Rhaphidophora tetrasperma! These stunning plants are exactly what your stylish loved one's social media game needs; they make fabulous home accents and look just as cute in a photo backdrop or in a perfectly-styled close-up. Pair this plant with a gorgeous ceramic pot in your fashionista's favorite color!
---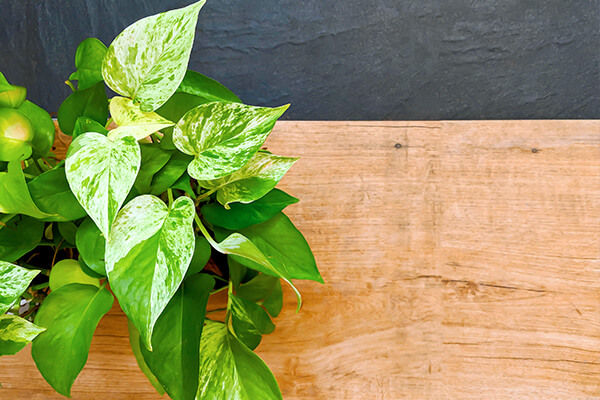 Pothos
Great For: Busy Parents
Pothos is the quintessential houseplant for folks on the go; it's tolerant of low light, doesn't need a lot of water, and looks magical in just about any setting. They also grow incredibly quickly during the growing season, and kids love watching as they unfurl a new leaf. Since their trailing shape works so perfectly for decorating shelves or hanging baskets, it's easy to keep a Pothos out of reach of baby number three while the parents are busy wrangling numbers one and two through their bedtime routines!
---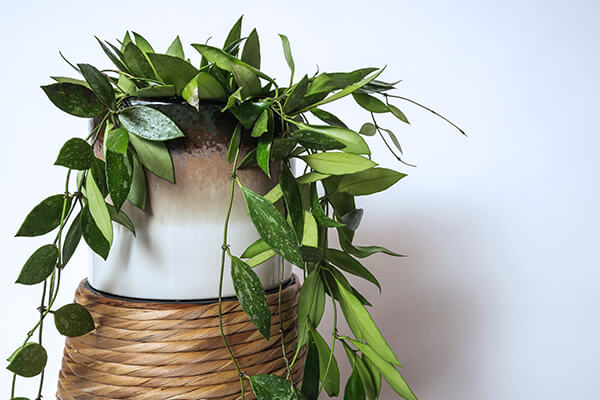 Hoya pubicalyx

Great For: The Most Ambitious Person You Know
Whether it's your new-grad nephew starting at the bottom, or your career-focused sister who is one promotion away from the top, this plant is the perfect complement for their workspace. You can tell just by looking at the waxy leaves of this plant that it's pretty resilient, but more than that, it's a real go-getter! Just like your giftee, this vining houseplant will happily climb up any ladder. In the spring, it blooms pink star-shaped flowers—a sweet metaphor for the goals your loved one will achieve this year!
---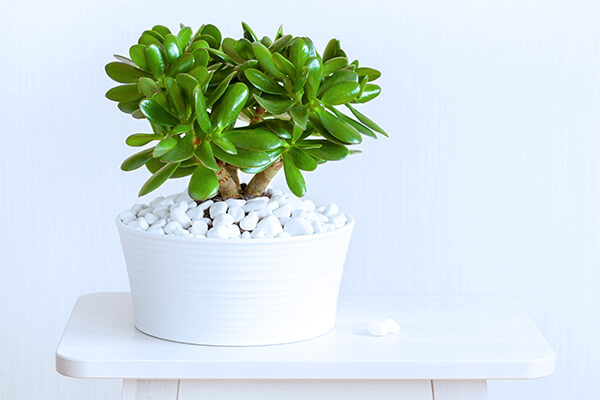 Jade Plant
Great For: Your Lifelong Best Friend
A friendship that matures gracefully is a rare thing. You know each other better than anyone else and have certainly been through ups and downs, so only a plant that recognizes that will do. The long-lived Jade Plant is said to symbolize friendship and is also a symbol of growth, renewal, and prosperity, all very relevant to a decades-old friendship. Jade Plants are also some of the most incredible plants to watch as they age; their branches grow sturdier and more complex, representing the ways in which your lives grow more intertwined as the years go on. The only thing more meaningful than giving your best friend their own Jade Plant is to pick up one for each of you. Over the years, they'll grow into unique individuals that will always remind you of each other.
Haven't found the perfect gift plant yet? Visit an Arizona SummerWinds location to browse our full selection of houseplants and plant accessories! You're bound to find great gift plants to share some holiday cheer with everyone on your list.
---
About SummerWinds Nursery: SummerWinds Garden Centers is a leading high-end retailer of garden and nursery products. Headquartered in Boise, Idaho, SummerWinds operates retail nurseries in the greater Phoenix, Arizona area, and in Silicon Valley, California, making it one of the largest independent retail nursery companies in the west. SummerWinds appeals to both the serious and casual gardeners, with a broad selection of premium gardening products and a friendly and knowledgeable staff.