Fall Flowers and Foliage

Fall is an exciting time in the garden as we are revisted by some of our favorite fall flowers and foliage. While many of these plants are the same stunners we love in the spring, they apeal to our senses in a different way within our containers, beds and borders.
Here is a list of fall flowers to get your creative juices growing...
---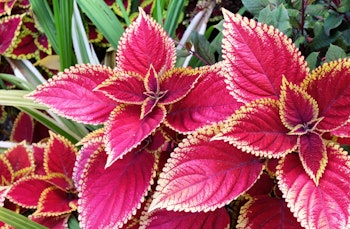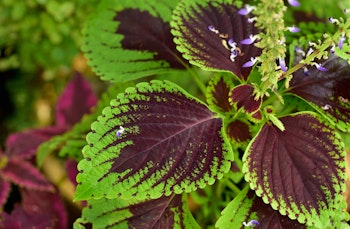 Coleus
Mounding or spreading displays of exquisite multi-colored foliage. Performs in fall weather. Bold accent for borders, beds, window boxes and containers.
Light Requirements: Filtered sun, Full shade, Partial shade, Partial sun
Water: Requires regular water- keep soil surface semi-moist but not soggy.
Rudbeckias
Available in many different varieties, these dynamic daisy-like flowers bloom summer through fall. The dense, multi-branched plant with lush green foliage and a profusion of charming, colorful blooms is just what is needed to brighten a border, bed, or container. An herbaceous perennial.
Light Requirements: Full Sun
Water: Water regularly - weekly, or more often in extreme heat or containers.
---
Echinacea
Echinacea or Coneflowers feature striking daisy-like flowers in various shades of pink, purple, and white. Its bold blooms add vibrant color to fall gardens while attracting pollinators.
Light: Choose a well-draining location with full sun to light shade.
Watering: Water new plants regularly to establish their roots. Once established, echinacea is quite drought-tolerant, but occasional deep watering during dry spells is beneficial.
Maintenance: Regularly remove spent flowers (deadhead) to encourage continuous blooming and prevent seed formation.
---
Garden Mums
With a range of colors from deep purples to warm oranges, garden mums are iconic fall plants. Their dense blooms create eye-catching displays in gardens and containers.
Light: Choose a location with well-draining soil and full sunlight. Mums can also tolerate light afternoon shade.
Water: Keep the soil consistently moist but not waterlogged, especially during the growing season. Water the base of the plant to avoid wetting the foliage, which can lead to disease.
Maintenance: Pinch or snip off faded blooms to encourage continuous flowering. This practice also prevents the plant from putting energy into seed production.
---
Ornamental Pomegranates
Ornamantal Pomegranates or Punica granatum shrubs produce small, ornamental fruit and vibrant orange-red flowers. They offer both visual interest and potential wildlife food sources.
Light: Choose a sunny location with well-draining soil. Pomegranates prefer full sunlight and can tolerate drought conditions once established.
Water: Water newly planted ornamental pomegranates regularly to help establish their root system. Once established, they are fairly drought-tolerant but benefit from occasional deep watering during dry periods.
---
Heuchera
Heuchera or commonly known as Coral Bells is a showy, clumping perennial. Available in an array of colors to accent with their lovely leaves full of depth and color.
Light Requirements: Partial sun
Water: Needs regular watering - weekly, or more often in extreme heat
Plum Pudding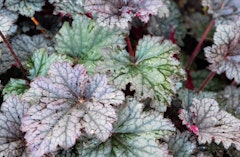 Lime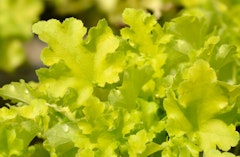 Fire Alarm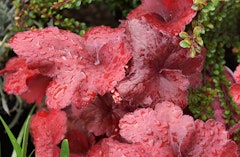 Obsidian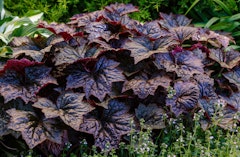 ---
Fall is For Planting...
Fall is truly the best time of year to add new perennials, trees, and shrubs to your California landscape. It's all about the roots! When you plant in the fall, your soil is still warm – and as the cooler months set in, the root structure is encouraged to become stronger, ensuring a beautiful and healthy spring and summer.
We've selected the 5 Best: Trees, Shrubs and Perennials to Plant - Learn More
---
Spring Bulbs - Coming Soon!
Lavender - Available Now.

While often associated with summer, some lavender varieties bloom or maintain their aromatic foliage in fall, releasing a soothing scent as the weather cools.

Blueberries - Available now (Limited Availability). Not only do blueberry plants produce tasty berries in summer, but their foliage turns shades of red and orange in the fall, adding both color and edibility.
Cyclamen - Coming in late September, early October. These elegant perennials flaunt delicate, swept-back flowers in shades of pink, white, or red. Their blooms appear just in time to brighten up fall landscapes.
Succulents - Available Now. Known for their diverse forms and water-wise nature, succulents display deep reds, oranges, and purples in fall. They add textural interest to gardens.
Lantana - Available Now. These stunners in the garden offer clusters of flowers that transition through various shades, from yellow to orange and pink. Its long blooming season makes it a reliable source of fall color.
Seeds - Available Now
Ornamental Kale & Cabbage - Coming in late September, early October.

These cool-season plants feature vibrant foliage that ranges from shades of pink to purple and green. Their unique textures and colors make for striking fall displays.

Salvia - Available Now - Bursting with vibrant spikes of flowers, salvias offer a rich palette of colors from reds and purples to oranges. They attract pollinators and thrive in the Bay Area's mild fall climate.
Ornamental Peppers - Selection may vary by location. These plants showcase vibrant, colorful peppers that range from shades of yellow and orange to fiery red. They add a playful and unique touch to fall gardens.
---