Fall Flowers and Foliage

Fall is an exciting time in the garden as we are revisted by some of our favorite fall flowers and foliage. While many of these plants are the same stunners we love in the spring, they apeal to our senses in a different way within our containers, beds and borders.
Here is a list of fall flowers to get your creative juices growing...
---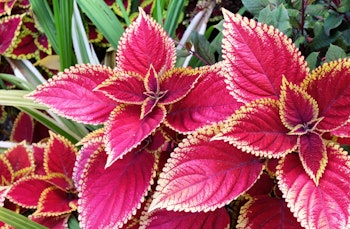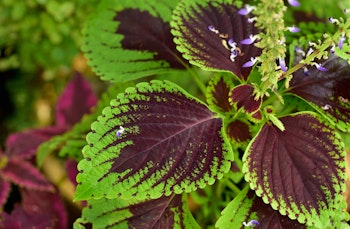 Coleus
Mounding or spreading displays of exquisite multi-colored foliage. Performs in fall weather. Bold accent for borders, beds, window boxes and containers.
Light Requirements: Filtered sun, Full shade, Partial shade, Partial sun
Water: Requires regular water- keep soil surface semi-moist but not soggy.
Rudbeckias
Available in many different varieties, these dynamic daisy-like flowers bloom summer through fall. The dense, multi-branched plant with lush green foliage and a profusion of charming, colorful blooms is just what is needed to brighten a border, bed, or container. An herbaceous perennial.
Light Requirements: Full Sun
Water: Water regularly - weekly, or more often in extreme heat or containers.
---
Heuchera
Heuchera or commonly known as Coral Bells is a showy, clumping perennial. Available in an array of colors to accent with their lovely leaves full of depth and color.
Light Requirements: Partial sun
Water: Needs regular watering - weekly, or more often in extreme heat
Plum Pudding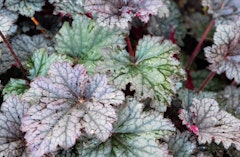 Lime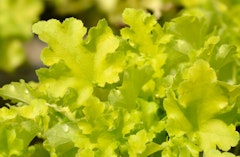 Fire Alarm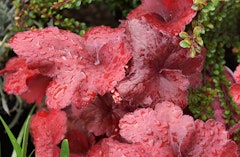 Obsidian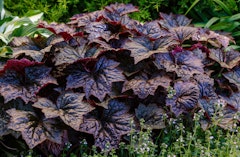 ---
Fall is For Planting...
Fall is truly the best time of year to add new perennials, trees, and shrubs to your California landscape. It's all about the roots! When you plant in the fall, your soil is still warm – and as the cooler months set in, the root structure is encouraged to become stronger, ensuring a beautiful and healthy spring and summer.
We've selected the 5 Best: Trees, Shrubs and Perennials to Plant - Learn More
---
Spring Bulbs - Available Now
Lantana - Available Now
Lavender - Available Now
Salvia - Available Now
Blueberries - Available now (Limited Availability)
Cyclamen - Available Now
Succulents - Available Now
Seeds - Available Now
Ornamental Peppers - Available Now
Mums - Available Now
Ornamental Kale & Cabbage - Available Now
---