Tools to Water More Effectively
Get the Most from your Watering with these Tools!
Help your plants hold on to the important moisture they need as we head into our hottest summer months! At SummerWinds, we have a number of tools to help give your plants the water they need.
Mulches & Soils
Here are some great moisture-retaining products: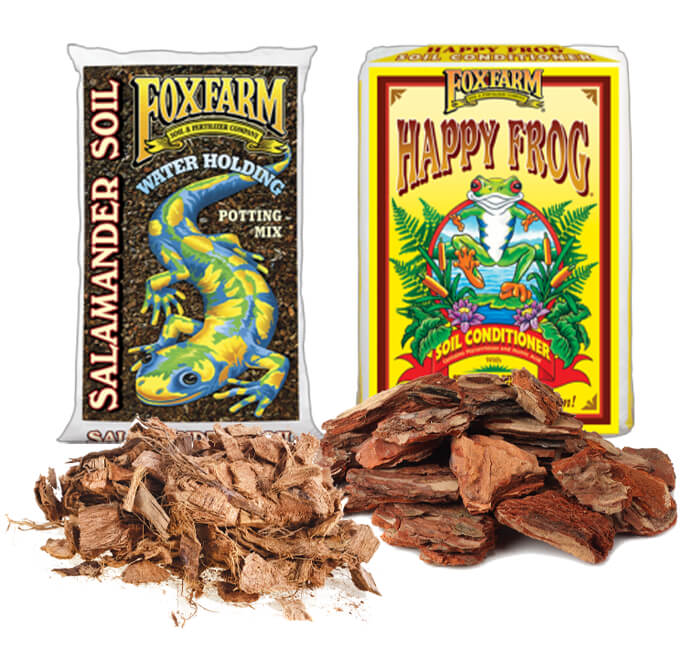 Cedar & Coconut Mulches - Help retain water with a layer of cedar mulch. Helps prevent water evaporation...
Happy Frog® Soil Conditioner from FoxFarm - This soil conditioner contains finely-screened aged forest products, earthworm castings, bat guano and soil microbes to help increase root efficiency and encourage nutrient uptake. Plus, it has humic acid to encourage the uptake of important micronutrients.
Salamander Soil® Potting Mix from FoxFarm - Plants grown in hot climates need that extra thirst quench so they can stay vigorous and not get stressed from drying out. Under the right moisture conditions, beneficial micro-organisms can flourish and nutrients can be enhanced. Salamander soil is excellent for rooted cuttings and young plant starts for both indoors and outdoors.
Watering Wands, Spray Nozzels & Hoses
At SummerWinds Nursery, we have a wide selection of watering wands, spray nozzles and hoses to choose from—many designed with your ergonomic comfort in mind... Watering wands available in 16 inch and 30 inch lengths.
Stop by SummerWinds Nursery and speak with one of our Trusted Garden Advisors to learn more ways you can help retain water in your garden this summer!