Berries

Strawberries
Did you know that, while a fruit, strawberries are not technically berries—although they are commonly categorized as such? And who doesn't enjoy fresh-picked strawberries? At SummerWinds Nursery, we offer everything you need to grow these tasty berries in your garden:
Strawberry Plants - We offer a variety of strawberry plants, including Seascape, Sequoia and Chandler.


Terracotta Strawberry Pots - Perfect for growing truly tasty strawberries.


Strawberry Fields® Potting Soil (by FoxFarm) - This fruiting and flowering potting soil is designed to pump up your blooms, fruits and berries.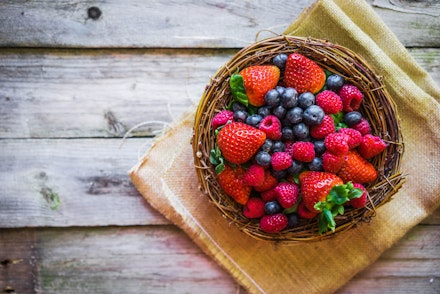 More Berries!
In addition to mouth-watering strawberries, we offer these delectable berries:
Blueberries
Blackberries
Boysenberries - limited availability
Goji berries
Grapes
Loganberries - limited availability
Raspberries
Stop by your local SummerWinds Nursery to peruse our selection of seasonally-available edible vines, bushes and shrubs.