Arizona Pruning Calendar: What to Prune in January
Posted on: Wednesday, January 13, 2021
In January, as the temperature cools, many landscape plants go dormant and are ready to be pruned, so we created this pruning calendar to help you determine what needs a trim, and what can be left alone. Pruning at the wrong time could leave you with a flowerless shrub or a fruitless tree, so timing is everything!
Here's a breakdown of the different landscape plants that need pruning in January, and proper practices to follow, to ensure your garden plants are looking spiffy all year.
---
Fruit Tree Pruning Calendar
Pruning your fruit trees is a necessary task if you want to ensure your tree is healthy and attractive. It can help keep them at a more manageable size for harvesting, it removes damaged or diseased growth, and it helps to thin out branches and improve airflow, preventing fungal growth. But pruning your fruit trees too late could end up nipping off all the flower buds, resulting in no blossoms, and no fruit to follow.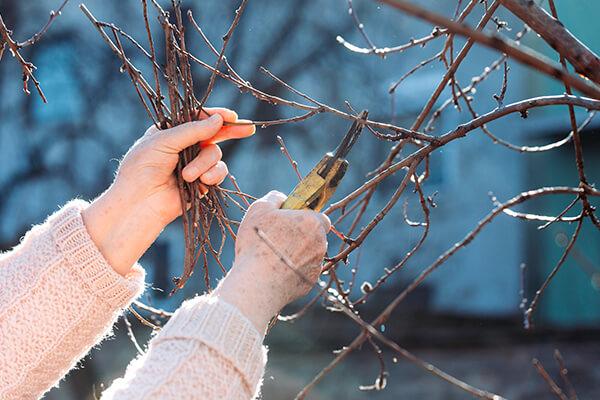 What time of year do you prune your trees?
If you want to be certain you aren't accidentally removing any buds, complete your pruning around the end of January, or sometime in February. The tree will be dormant and resting, so it won't be actively growing, and buds won't have begun to form yet. Make sure all the leaves have fallen off, and try to shake off anything still hanging on to improve visibility while cutting. Some gardeners insist you can get away with pruning in March, but it's better to do it earlier because the bright sun can be harsh on fresh cuts in tree bark.
Different mature fruit trees have different pruning requirements, depending on how vigorous their growth is. Some need to be pruned a lot, and some only need a little bit. Check the following lists to find your tree and determine how much trimming it needs.
Cut These Trees Back 50%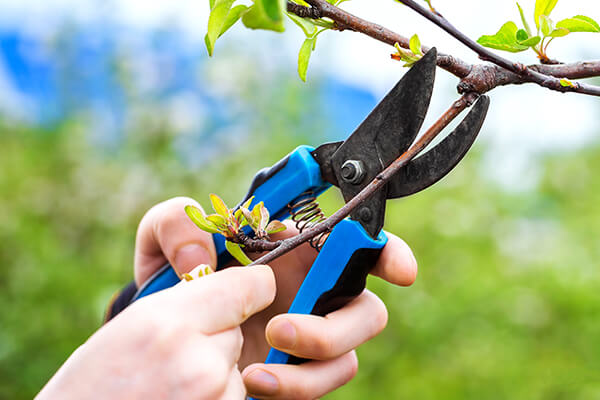 Cut These Trees Back 20%
Apricot
Plum
Apple
Pear
Persimmon
Cherry
Almond
Pecan
Chestnut
Olive
Fig
Only Trim the Damaged or Oversized Branches
Orange
Lemon
Grapefruit
Lime
Tangerines
Tangelos
Limequats
If you're wondering where to buy fruit trees in AZ, Summerwinds is the place! We have plenty of dwarf trees, full-sized trees, and even grafted trees that produce several different varieties of fruit! Visit one of our locations to see what's in stock, or check our online catalog.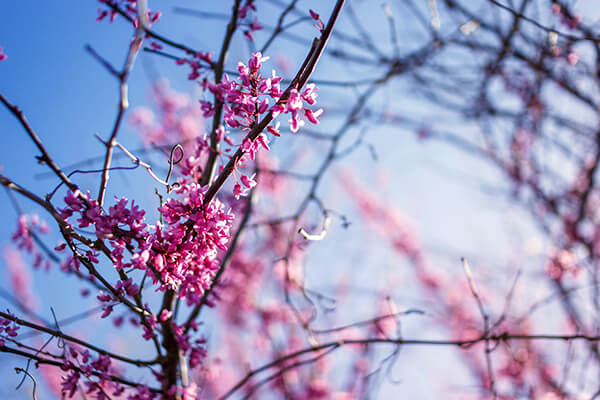 Other Trees That Need Trimming
While not all trees require pruning, some evergreens and flowering trees can benefit from some trimming to eliminate crossed branches, remove diseased parts, and maintain a nicer shape. Here are some varieties you can trim in January or February:
Redbud
Magnolia
Pine
Juniper
Cyprus
Ficus
Crepe Myrtle
Shrub Pruning Calendar
Pruning shrubs is another essential task for landscape maintenance, especially if you've got border shrubs and hedges that need to be kept in a uniform shape. But shrubs are an especially diverse group, and their pruning requirements vary. Luckily, most shrubs fall into one of two categories, which determines where they fall on the pruning calendar!
Which Shrubs Should You Prune in January?
There are two kinds of shrubs: those that bloom on old wood, and those that bloom on new wood. Shrubs that bloom on old wood develop their new flower buds very soon after flowering, and they bloom early in the year, so they need to be pruned right after their blooms fade. Shrubs that bloom on new wood will sprout new buds in the spring and blossom later around summertime, so you can prune them in late winter or very early spring, and you won't end up losing out on those lovely blossoms.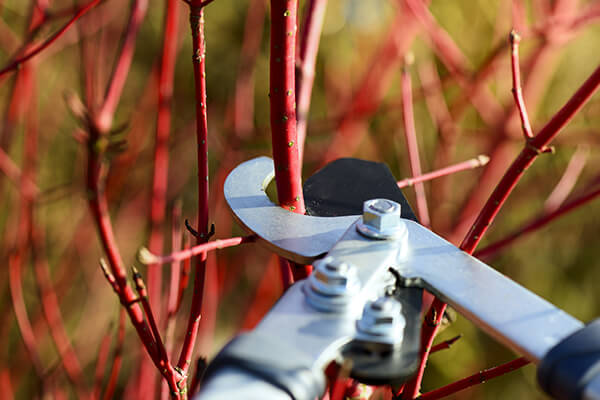 Here are some shrubs that bloom on new wood to cut back this winter:
Bush dalea
Sage (Chaparral, Autumn, and Mexican Bush)
Mexican honeysuckle
Summersweet
Bluebeard
Smokebush
Butterfly bush
Hydrangea paniculata
Endless Summer hydrangea (and other reblooming varieties)
Rose of Sharon
Shrub rose
Spirea
Abelia
Beautyberry
Dogwood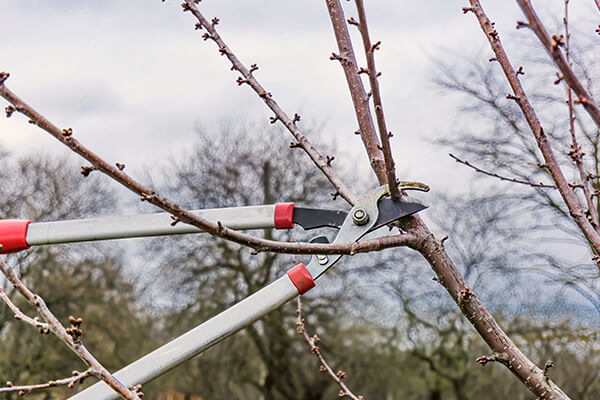 Pruning Calendar: Other Plants to Cut Back
There's still a couple more plants on the January pruning calendar that need to get tidied up! If you have any of these growing in your yard, grab the pruning shears and get to work before spring arrives:
Grape vines
Kiwi vines
Bird of paradise
Bougainvillea
Clematis
Trumpet flower
Dutchman's pipe
Climbing hydrangea
Honeysuckle vine
Wisteria
To ensure your pruning job is easy and effective, you'll want to have a good set of sharp, sanitized pruning shears! Pole saws are also useful for taller trees and shrubs to avoid balancing on a ladder. Visit Summerwinds to pick up some new tools for the job, and feel free to ask any of our experts for advice if you're a first time gardener!
---
About SummerWinds Nursery: SummerWinds Garden Centers is a leading high-end retailer of garden and nursery products. Headquartered in Boise, Idaho, SummerWinds operates retail nurseries in the greater Phoenix, Arizona area, and in Silicon Valley, California, making it one of the largest independent retail nursery companies in the west. SummerWinds appeals to both the serious and casual gardeners, with a broad selection of premium gardening products and a friendly and knowledgeable staff.