3 Summer Recipes With Fresh Herbs From the Garden
Posted on: Tuesday, July 13, 2021
So many incredible summer herbs are ready to be harvested now, so we put together a few simple recipes bursting with garden-fresh flavor. For dinners with family or entertaining on the patio, these delicious summer recipes are sure to go over well. It's amazing what fresh herbs can do to bring complexity, depth, and aroma to even the simplest recipes!
---
Try These Fresh Summer Recipes Featuring Our Favorite Summer Herbs
Sage Brown Butter Sauce
Mint and Parsley Tabbouleh
Lavender Cocktail Simple Syrup
---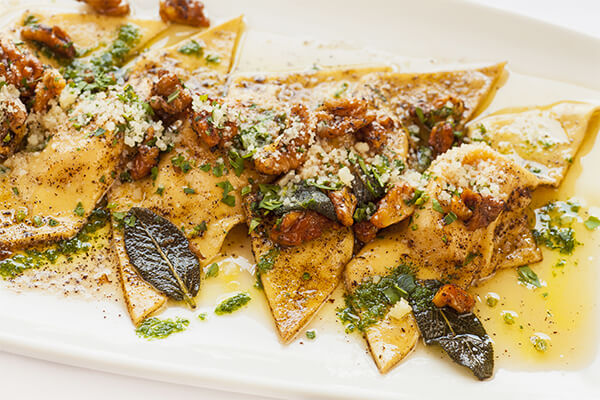 Sage Brown Butter Sauce
This is such a simple sauce to make, with a comforting and nostalgic flavor. It's ready in under 10 minutes! It pairs perfectly with all our favorite summer squashes. Pick up some squash gnocchi or pumpkin ravioli, toss it up in the sage brown butter sauce, and you'll be in comfort food heaven.
Ingredients:
2–3 cloves garlic, minced
½ cup walnuts, chopped
½ cup butter
1 tbsp chopped fresh sage
Salt and pepper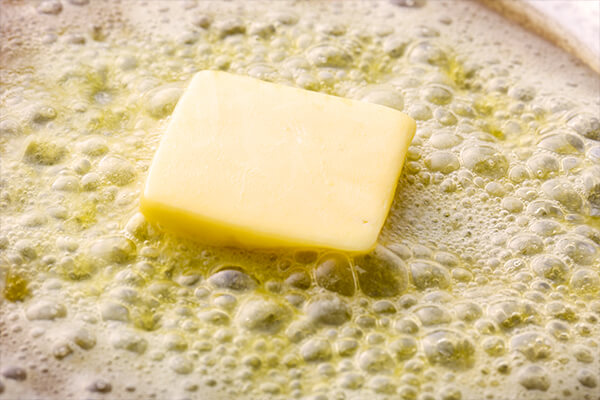 Directions:
Over medium heat, melt your butter in a pan on the stove. Stir it continuously until it starts to get frothy—about 3 minutes.
Add the minced garlic and chopped walnuts, and cook for 3–5 minutes until the contents of the pan take on a golden brown color. Do a taste test and add some salt and pepper if needed.
Remove from heat, stir in the sage, and it's ready to serve!
---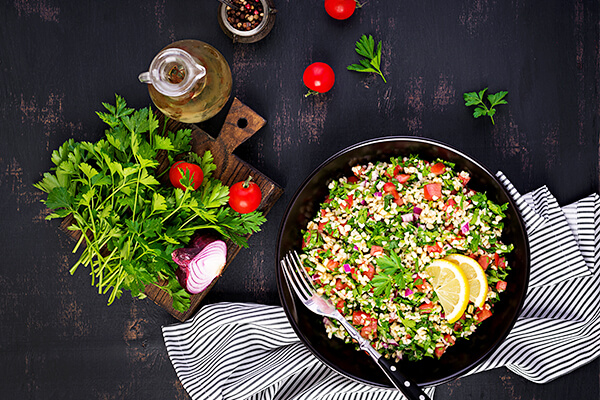 Mint and Parsley Tabbouleh
We absolutely adore this ultra-fragrant, crisp Mediterranean salad. Tabbouleh pairs perfectly with grilled meats and other summer barbecue recipes. It uses up tons of mint and parsley, so if your plants are getting big and you need a good use for all those fresh herbs, this recipe is ideal.
Ingredients:
1 cup bulgur, cooked
1 large cucumber, diced
2 large tomatoes, diced
2 cups curly parsley, chopped with stems removed
⅔ cup mint, chopped
2–3 cloves of garlic, minced
⅔ cup green onion, thinly sliced
⅔ cup olive oil
⅓ cup fresh lemon juice, or to taste
Sea salt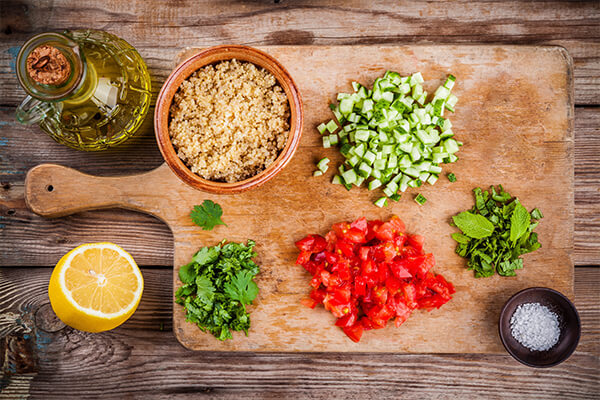 Directions:
Combine your diced cucumber and tomato in a mixing bowl with ½ tsp of sea salt. Stir, and let it sit for 10 minutes.
Combine the cooked bulgur (make sure it's cooled), mint, green onion, and parsley in another bowl.
Strain out all the excess liquid from the bowl of cucumber and tomato, and then add the mixture into your bulgur and parsley.
In a small mixing bowl, mix together the olive oil, lemon juice, garlic, and another ½ tsp of sea salt. Stir to combine, and do a taste test to see if it needs any more lemon or seasoning. Drizzle over the bulgur mixture and gently toss to coat.
Let the salad sit for 15 minutes before serving to allow flavors to permeate. You can also chill it and serve it later—tabbouleh will keep well in the fridge for up to 4 days if you keep it covered!
---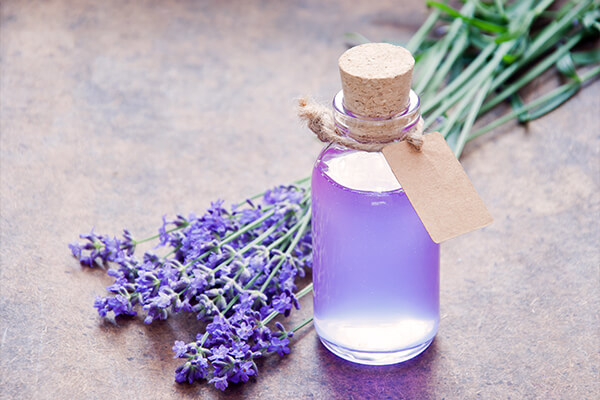 Lavender Cocktail Simple Syrup
Our favorite aromatherapy flower is an edible culinary herb, too! The soothing scent of lavender, delicate flavor, and lovely purple color makes it ideal for simple syrups to use in delicious summer drinks. This syrup really shines when paired with other subtle flavors like lemon and vanilla. Add a shot of lavender simple syrup to sparkling water with a squeeze of lemon for a delicious, fizzy Italian soda. You can also try adding a shot of gin or some vanilla vodka for a light and refreshing cocktail!
Ingredients:
2 cups water
½ cup dried lavender flowers
4 cups sugar
Directions:
In a saucepan, combine water and lavender and bring to a boil.
Reduce the heat to a simmer, and then stir in the sugar until it melts.
Simmer for 20 minutes, and then turn the heat off. Let the pot sit for at least 2 hours for a stronger lavender flavor.
Strain the syrup through a sieve to remove all the flowers. Your syrup is ready to use! Store it in a sterilized jar, and it will keep in the fridge for several weeks.
This fragrant cocktail syrup infusion makes an amazing gift, too! Plus, you'll love the way that fresh lavender herb scent fills up your home after making this easy recipe.
On the hunt for herb plants for sale? We've got plenty of varieties available. You won't believe how much of a game-changer fresh herbs are for your favorite recipes! Visit us soon to stock up on all the tastiest leafy greens you can grow at home.
---
About SummerWinds Nursery: SummerWinds Garden Centers is a leading high-end retailer of garden and nursery products. Headquartered in Boise, Idaho, SummerWinds operates retail nurseries in the greater Phoenix, Arizona area, and in Silicon Valley, California, making it one of the largest independent retail nursery companies in the west. SummerWinds appeals to both the serious and casual gardeners, with a broad selection of premium gardening products and a friendly and knowledgeable staff.