5 Scentsational Uses for Lavender
Posted on: Monday, October 26, 2020
The benefits of lavender extend beyond just the garden. Besides being a beautiful, easy-to-grow plant loved by pollinators, lavender also has many uses inside your home. It's often been said that lavender's scent promotes relaxation and helps relieve feelings of stress and anxiety.
There are countless ways to use fresh or dried lavender flowers; here are a few of our favorites!
---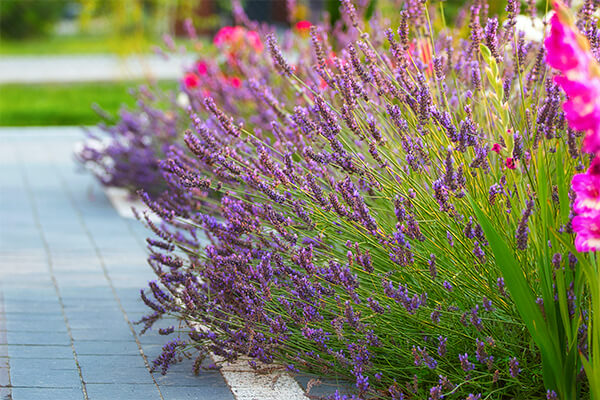 Lavender Varieties to Grow At Home
This lovely fall and winter herb comes in varieties, and while most can be used for either culinary or ornamental reasons, some are preferred for specific uses over others.
English Lavender is a culinary favorite since it has a sweeter fragrance than other types.
French Lavender is more delicate in color than other varieties and is suitable for culinary use.
Goodwin Creek Lavender is known for its ornamental value in the landscape, with its silver-gray foliage and short spikes of flowers.
Fernleaf Lavender is an ornamental variety with feathery foliage that will create texture in your landscape.
Pinnata Lavender has fern-like foliage that pair beautifully with the purple-blue flowers, making it a lovely ornamental addition to landscapes.
Spanish Lavender varieties are used as ornamental plants, thanks to their interesting petals that sprout above the flowering spikes.
Silver Anouk Lavender is an ornamental variety with dark purple flower spikes topped with lighter-colored flags, sort of resembling butterfly wings.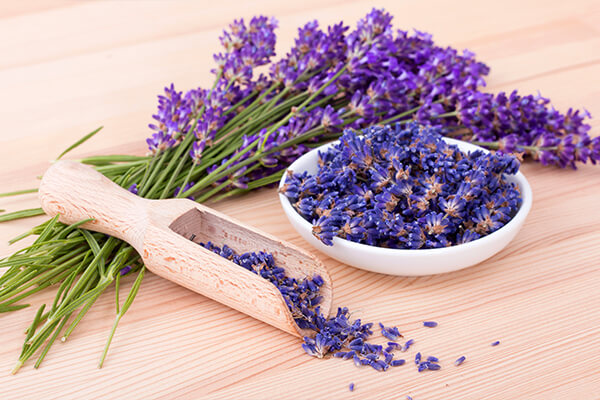 Should I Use Lavender Fresh or Dried?
Both fresh and dried lavender work well for cooking and at-home DIY crafts and projects. However, keep in mind that dried lavender buds have a stronger smell and taste than fresh ones, so you may have to adjust the amount you add to recipes accordingly.
To dry it, harvest the lavender in the morning after the dew has dried from the plant. Using dry lavender from the start means there's less of an opportunity for mold to form. Bundle the stems of the plant together and secure with rubber bands. Place one at the base of the stems and the other under the flower heads. Find a dark, warm spot in your home, and hang the bundles upside-down. It can take between a couple of weeks to a month for the lavender to dry completely. Once dry, you can snip the flower bud parts off the stem and store in an airtight container.
Alternatively, you can use a dehydrator to dry the lavender flowers.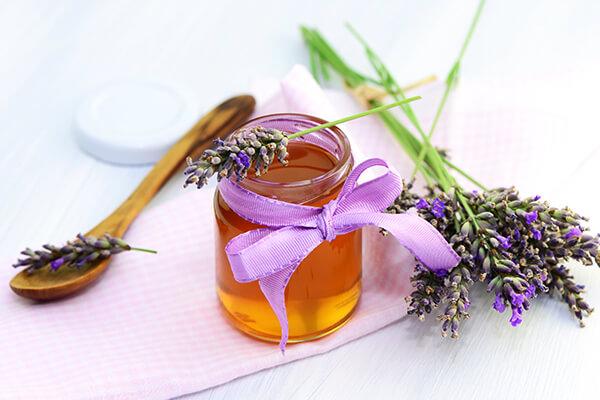 Lavender Simple Syrup
Simple syrup is a versatile ingredient that you can add to many dishes, including tea, lemonade, cocktails, whipped cream, baked goods, and ice cream—just to name a few!
You can use fresh or dried lavender flowers for this recipe:
Bring one cup of water to a boil and sprinkle in three tablespoons of lavender flowers.
Reduce the heat, and add two cups of white granulated sugar.
Stir until the sugar dissolves, then simmer for 15 minutes.
Remove the mixture from the heat, and allow it to cool for about an hour. Leave it to steep longer for a stronger flavor.
Next, strain out the lavender, and pour the syrup into a well-sealed jar to store in the fridge. Now it's ready to use! The syrup will last for about two weeks in the fridge. You can also keep it in the freezer, where it will stay fresh for a few months.
Lavender Vinegar
To make lavender vinegar, fill a mason jar half-full with fresh or dried lavender buds. Pour apple cider vinegar into the jar until it's filled to the top, then stir gently. Put the lid on, then let steep for a month. Strain the buds out, then store the vinegar in a jar.
Lavender vinegar is excellent for:
Hair rinses: Lavender vinegar helps reduce dandruff, treat dry scalps, promote hair growth, and condition hair.
All-purpose cleaning solutions: Mix one part lavender vinegar with two parts water in a spray bottle. Use this to clean counters, mirrors, and windows.
Relaxing baths: Add one tablespoon of lavender vinegar to your bath to nourish your skin. Plus, the soothing scent will help you relax!
Fabric softener: Add a quarter cup of lavender vinegar to the final rinse cycle while washing clothes.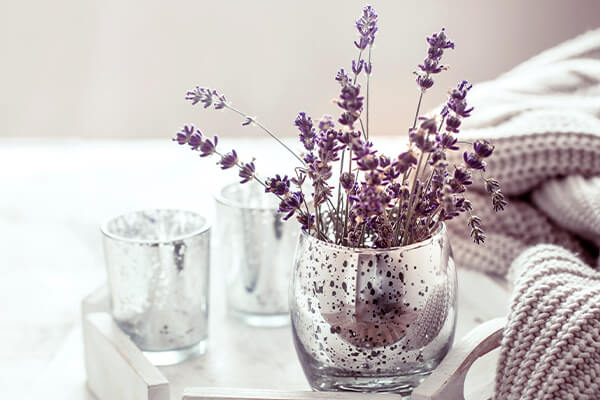 Dried Lavender Displayed Around the Home
A display of dried lavender sprigs or bunches look beautiful at any time of year. Plus, you'll have a natural air freshener in your home! Show off your dried lavender by arranging it in vases that match your decor, placing stems around the base of candles, or creating a lavender wreath to hang above your mantel.
Dried lavender can also be used on windowsills to deter scorpions!
Dried Lavender for Cooking
A lavender dry rub is delicious with meats like chicken, lamb, and fish, but it also complements vegetables like corn and potatoes. The herbal flavor is perfect for French-inspired recipes! To make the rub, mix one tablespoon each of fresh or dried lavender buds, salt, and pepper. Add half a teaspoon each of basil, garlic powder, and thyme. Feel free to add or remove herbs according to your taste!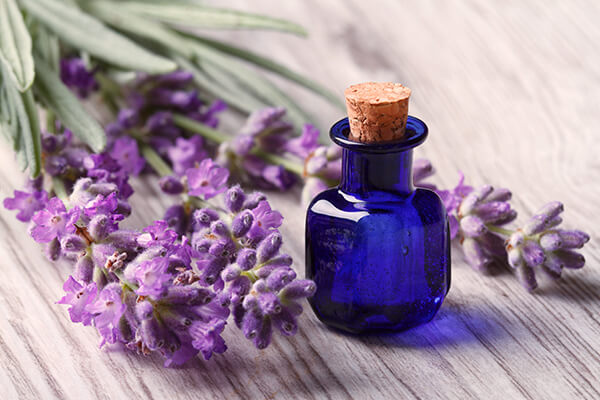 Lavender-Infused Oil
There are different ways to make lavender-infused oil, but one of the simplest ways requires only a few steps. First, fill a mason jar halfway with dried lavender flowers. Cover it with twice as much carrier oil, such as olive, sunflower, avocado, or sweet almond. Put the lid on the jar, then store it for four to six weeks, shaking it from time to time. Strain the oil, then put it in an air-tight container. The oil will keep for up to a year.
Lavender-infused oil has many uses. You can use it on bug bites to relieve itchiness, add it to lotions, or rub it onto your feet, temples and wrists to take advantage of its relaxing aromatherapy properties. You can even massage it onto your scalp to encourage healthy hair.
Lavender has a way of calming the spirit like no other plant. Visit us at SummerWinds Nursery to explore all the scentsational lavender varieties in-store today!