How to Make Delicious Garden Vegetable Marinades
Posted on: Thursday, July 26, 2018
When it comes to making sure you get your healthy dose of vegetables, there are many ways to do so, including: canned, frozen, purchased in store or at your local farmer's market, or—better yet—picked ripe straight off the vine!
For some tasty ways to eat some of your favorite garden vegetables (or ones you haven't tried yet), read more...
Did you know that there are extra health benefits to eating vegetables that are in season?
According to Seasonal Food Guide:
Seasonal food is fresher, tastier and more nutritious than food consumed out of season. Even though we all like to eat strawberries year-round, the best time to eat them is when they can be purchased directly from a local grower shortly after harvest. Seasonal fruits and vegetables produced on local farms are often fresher, as they do not require long distances for transport. Also, unlike out of season produce which is harvested early in order to be shipped and distributed to your local retail store, crops picked at their peak of ripeness are also better tasting and full of flavor. What's more, studies have shown that fruits and vegetables contain more nutrients when allowed to ripen naturally on their parent plant.
With this in mind, following you'll find some recipes that are packed with flavor, giving you more ways to enjoy seasonal produce from your local farmer's market or picked fresh from your own garden!
---
Tasty Garden Vegetable Recipes
Marinated Vegetable Salad from Iowa Girl Eats
This delicious and simple salad utilizes seasonal garden produce including tomatoes and cucumbers; this will make for a refreshing dish for summer meals.
Ingredients
For the Salad:
2 cups cauliflower florets
2 cups cherry or grape tomatoes
2 cups chopped carrots (~4 medium carrots)
1 cucumber seeded then chopped
1 bell pepper (any color,) seeded then chopped
For the Vinaigrette:
1/2 cup extra virgin olive oil
1/2 cup red wine vinegar
2 Tablespoons minced shallots
4 teaspoons Dijon mustard
2 teaspoons Italian seasoning
2 cloves garlic, pressed or minced
salt and pepper
Directions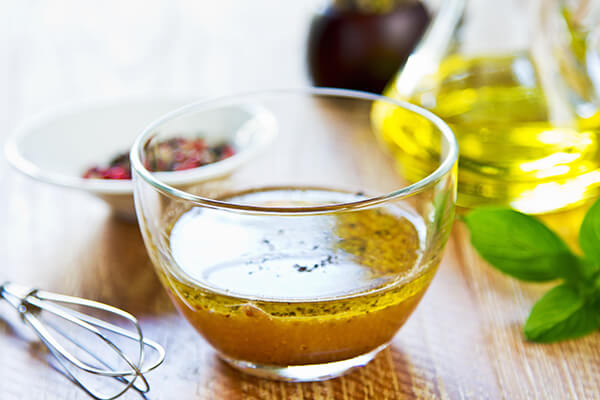 1. For the Vinaigrette: Add ingredients to a jar with a tight-fitting lid or bowl then shake or whisk to combine. Taste, then add more salt, pepper and/or oil if necessary (this dressing is very tart so add more oil if it's too tart for your tastes.)

2. Add vegetables to a very large bowl then dress with 3/4 of the vinaigrette. Toss then refrigerate for 4 hours or up to overnight. Toss with remaining vinaigrette and season with salt and pepper to taste just before serving.
---
Herb-Marinated Grilled Vegetables from My Recipes
What goes great with grilled meats? Grilled vegetables from your garden or farmers market! Take your veggies outside and put them on the grill with this fantastic recipe that utilizes in season eggplant and zucchinis.
Ingredients
3/4 cup olive oil
1/4 cup red wine vinegar
1 Tablespoon minced garlic
1 teaspoon chopped fresh rosemary
1 teaspoon fresh thyme leaves
1 teaspoon chopped fresh basil
1 teaspoon chopped fresh oregano
1/2 teaspoon salt
1/2 teaspoon freshly ground black pepper
1 yellow bell pepper
1 red bell pepper
1 green bell pepper
3 zucchinis
2 large onions
1 eggplant
Directions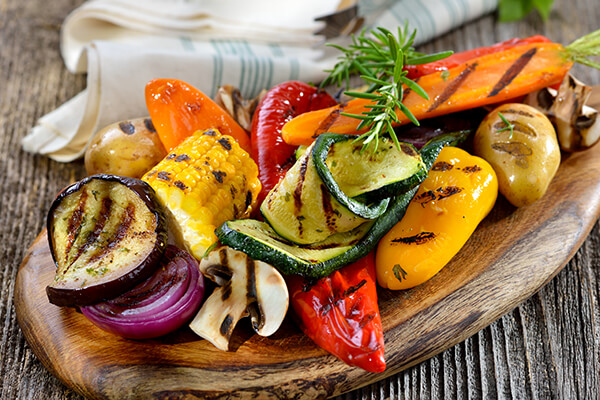 1. Combine first 9 ingredients in a large bowl.

2. Cut bell peppers into large pieces, discarding seeds and membranes. Cut zucchini and onions into large pieces. Slice eggplant into 1/2-inch slices. Add vegetables to marinade; toss to coat. Cover and chill for 2 hours.

3. Remove vegetables from marinade, reserving marinade. Grill, uncovered, over medium-high heat (350º to 400º) 10 to 12 minutes or until just tender, basting occasionally with reserved marinade. Serve warm or at room temperature.
---
Italian Marinated Vegetables from the Food Network
Do you love an Italian dressing on your garden salad? This takes it to a new level by covering each vegetable in the tangy, zesty taste you love.
Ingredients
Vegetables:
1/4 cup freshly squeezed lemon juice
1 tablespoon kosher salt
1-pound broccoli rabe, trimmed
1 cup small cauliflower florets
8 ounces button mushrooms (cut in half if too large)
1 cup half-moon-sliced zucchini
1 cup half-moon-sliced yellow squash
1/2 cup roasted red pepper strips
1/2 cup marinated, quartered artichoke hearts 1/2 cup oil-cured black olives, pitted
Italian Marinade:
1/4 cup red wine vinegar
2 tablespoons freshly squeezed lemon juice
1 tablespoon Dijon mustard
2 teaspoons kosher salt
1/2 teaspoon freshly ground black pepper
1 clove garlic, chopped
1/3 cup extra-virgin olive oil
1/2 cup canola oil
1 tablespoon thinly-sliced fresh basil leaves, plus whole leaves for garnish
1 lemon, cut into wedges, for garnish
Equipment
1 Large stock pot with submersible pasta basket
Directions
1. Make the Vegetables: Fill the stock pot with water and bring to a boil. Stir in the lemon juice and salt. Fill the pasta basket with the broccoli rabe, cauliflower, mushrooms, zucchini and squash. Submerge in the boiling water and cook, covered for 2 minutes. Remove the basket and refresh the vegetables under cold running water.

2. Transfer the vegetables to a bowl and mix with the pepper strips, artichokes and olives.

3. In a blender, combine the vinegar, lemon juice, mustard, salt and pepper. Mix on medium until completely blended. While the motor is running, slowly pour in the oils in a steady stream to make a smooth dressing.

4. Pour the dressing over vegetables. Add the basil and toss well. Chill for at least 2 hours before serving. Arrange on a decorative platter garnished with fresh basil and lemon wedges.
---
Sesame-Ginger Marinated Vegetables from Eating Well
Are you craving something a little out of the ordinary? This recipe gives you your favorite Asian flavors all while you're eating your veggies.
Ingredients
1⅓ cups trimmed green bean pieces (1- to 2-inches)
1⅓ cups sliced carrots
1⅓ cups small broccoli florets
¼ cup toasted sesame oil
3 Tablespoons rice vinegar
1 Tablespoon reduced-sodium tamari or soy sauce
1 scallion, cut into 1-inch pieces
2 teaspoons minced fresh ginger
Directions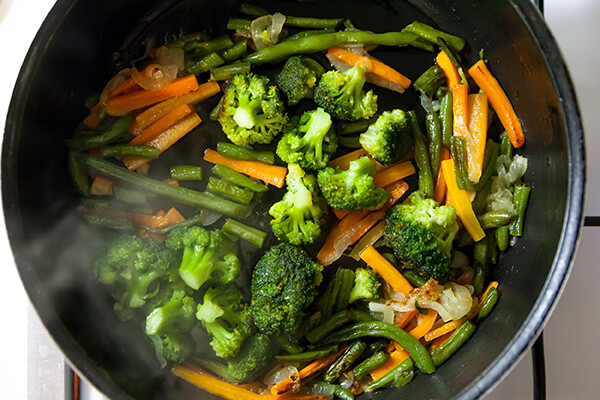 1. Cook green beans, carrots and broccoli in a small pot of boiling water until crisp-tender, 30 seconds to 1 minute. Using a slotted spoon, transfer to a bowl of ice water to cool. Drain, pat dry and transfer to a medium bowl.

2. Whisk oil, vinegar, tamari (or soy sauce), scallion and ginger together in a small saucepan and heat until steaming. Pour the marinade over the vegetables, stirring to coat.

3. Cover and refrigerate, stirring occasionally, for at least 2 hours and up to 5 days.
---
Pickling Fresh Vegetables
If you have an abundance of vegetables from your own garden, or seem to have extras around, pickling is a great option to make sure they don't go to waste. We love this recipe from The Kitchn that allows you to pickle just about any vegetable. Here's their recipe and tips:
Ingredients
1-pound fresh vegetables, such as cucumbers, carrots, green beans, summer squash, cherry tomatoes
2 sprigs fresh herbs, such as thyme, dill, or rosemary (optional)
1 to 2 teaspoons whole spices, such black peppercorns, coriander or mustard seeds (optional)
1 teaspoon dried herbs or ground spices (optional)
2 cloves garlic, smashed or sliced (optional)
1 cup vinegar, such as white, apple cider or rice
1 cup water
1 Tablespoon kosher salt or 2 teaspoons pickling salt
1 Tablespoon granulated sugar (optional)
Equipment
Chef's knife
Cutting board
2 wide-mouth pint jars with lids
Canning funnel (optional)
Directions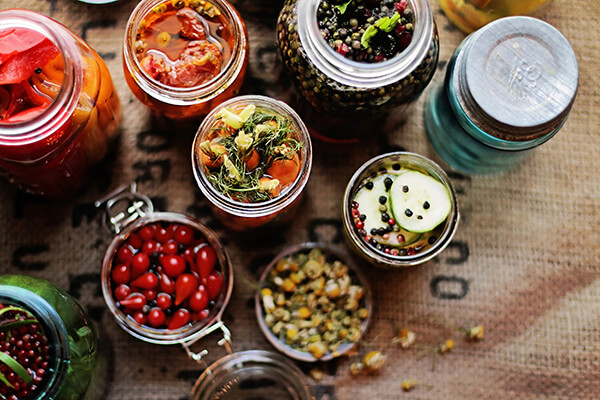 1. Prepare the jars: Wash 2 wide-mouth pint jars, lids and rings in warm soapy water and rinse well. Set aside to dry, or dry completely by hand.

2. Prepare the vegetables: Wash and dry the vegetables. Peel carrots. Trim the end of beans. Cut vegetables into desired shapes and sizes.

3. Add the flavorings: Divide the herbs, spices or garlic you are using into the jars.

4. Add the vegetables: Pack the vegetables into the jars, making sure there is a 1/2 inch of space from the rim of the jar to the tops of the vegetables. Pack them in as tightly as you can without smashing.

5. Make the pickling liquid: Combine the vinegar, water, salt and sugar (if using) in a small saucepan over high heat. Bring to a boil, stirring to dissolve the salt and sugar. Pour the brine over the vegetables, filling each jar to within 1/2 inch of the top. Note: You might not use all the brine.

6. Remove air bubbles: Gently tap the jars against the counter a few times to remove all the air bubbles. Top off with more pickling brine if necessary.

7. Seal the jars: Place the lids over the jars and screw on the rings until tight.

8. Cool and refrigerate: Let the jars cool to room temperature. Store the pickles in the refrigerator. The pickles will improve with flavor as they age — try to wait at least 48 hours before cracking them open.
Recipe Note from The Kitchn
Storage: These pickles are not canned. They can be stored in the refrigerator for up to 2 months. If you process and can the jars, they can be stored at room temperature unopened.
---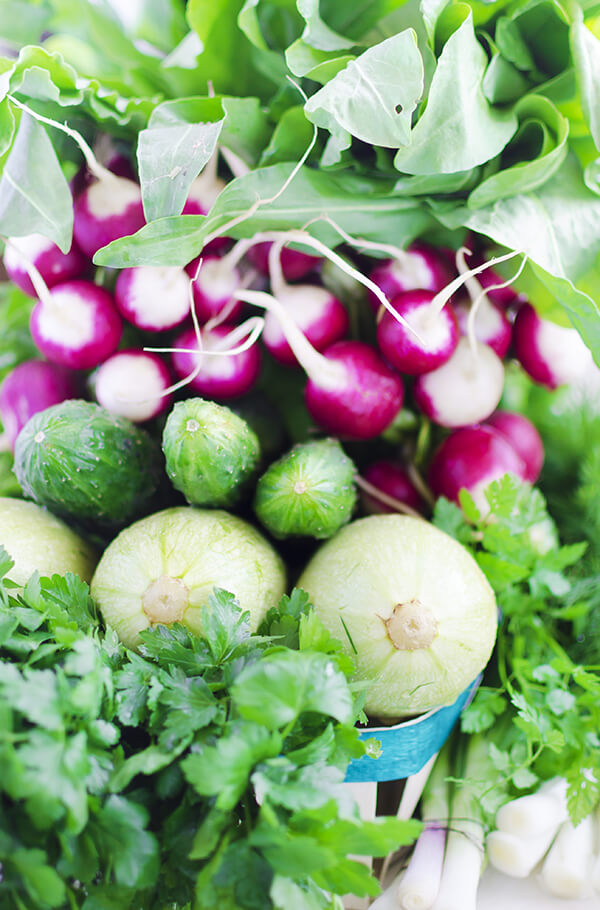 Enjoy Eating Seasonal Vegetables
Marinades and pickling vegetables are perfect ways to consume the wonderful produce we have in season. A marinade offers a flavorful alternative to eating another garden salad. What's your favorite vegetable marinade?
About SummerWinds Nursery: SummerWinds Garden Centers is a leading high-end retailer of garden and nursery products. Headquartered in Boise, Idaho, SummerWinds operates retail nurseries in the greater Phoenix, Arizona area, and in Silicon Valley, California, making it one of the largest independent retail nursery companies in the west. SummerWinds appeals to both the serious and casual gardeners, with a broad selection of premium gardening products and a friendly and knowledgeable staff. www.summerwindsnursery.com