Enjoy The Moonlight With Easy Additions To Your Backyard Garden
Posted on: Wednesday, November 20, 2019
Many homeowners see their backyard garden or green space as an extension of their living space – a place of refuge where you can be surrounded by things that (to borrow a phrase from Marie Kondo) spark joy. Unfortunately, our high temperatures and blazing sun can make that difficult without investing massive amounts of time (it can take years for a tree to be large enough to provide shade) or money.
To avoid wasting either, we have an easy solution: design your backyard garden to be enjoyed after the sun goes down. A moonlight garden can be just as romantic as it sounds, and the perfect way to unwind at the end of the day.
What Is A Moonlight Garden?
Just like the name implies, a moonlight garden is full of plants and hardscaping items meant to capture and enhance the natural glow of the moon. Your main pieces should be east-facing and sun-tolerant – after all, if the sun's light can't reach them, how will the moon's? Fortunately, some of the plants best-suited for direct sun because of their very light or silvery color, which is exactly what you're looking for.
---
The Best Plants For A Moonlight Garden
We encourage you to take a stroll through the aisles of our stores and grab anything that catches your eye. As a starting point, here are some of our favorite recommendations:
By Foliage
Texas Sage – This shrub can reach up to six feet in height with light green/silver foliage that is slightly wooly to the touch. It thrives in direct sun and poor soil and is resistant to deer and other small mammals that might visit your backyard garden. During the day, enjoy the plant's beautiful lilac-colored blooms.
Brittlebush – This small, rounded shrub features light green/silver foliage that is soft to the touch. It's a member of the sunflower family. Like many of its relatives, it will sprout small yellow flowers on long stalks. Expect flowers to grow out of the shrub in later winter and early spring.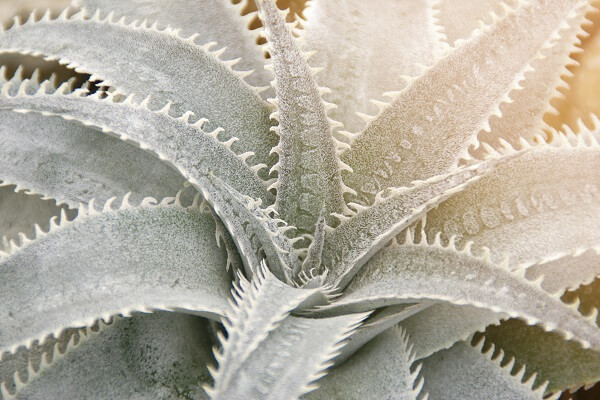 Dyckia – These semi-succulent rosettes are a member of the pineapple family. They need full sun and temperatures in the 90s, which makes them perfect for our area. Dyckia are also great for multi-level gardens, since they stay fairly short and will be happy underneath taller plants.
Curry Plant – This plant's dusty-gray foliage has an appearance similar to lavender, with the added benefit of being a perennial. The foliage gets whiter as the plant gets older, and its curry-like smell (although the plant is not used in curry powder) is a great deterrent for squirrels and rabbits.
---
By Bloom
Anything with a bright white bloom will look spectacular in your backyard garden, but especially under the moonlight. We recommend: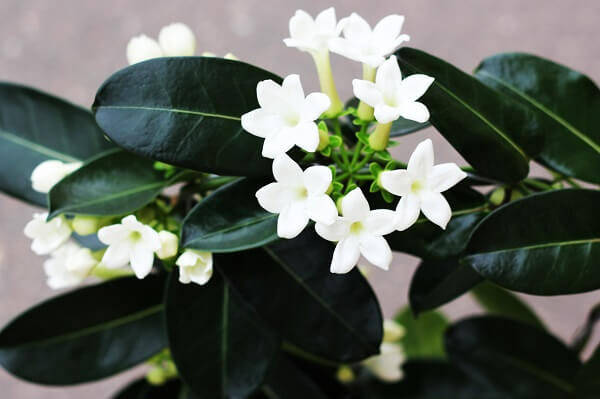 Snapdragons
Arabian and Madagascar Jasmine
Geraniums
Dragon Fruit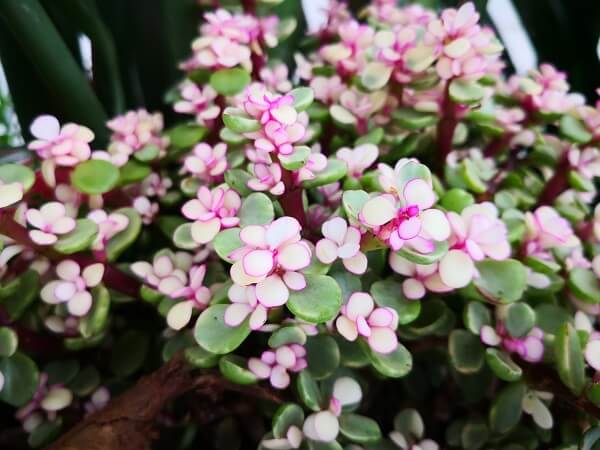 Other Recommend Plants
Elephants Food
Angel Wings
Artemisia
Turks Cap Cactus
Dichondra Silver Falls
---
Backyard Garden Décor To Enjoy In The Moonlight
If you don't want to upset your already-landscaped backyard, or you already have a few centerpiece plants that you're looking to highlight, there are plenty of hardscaping décor options to give your moonlight garden that extra boost.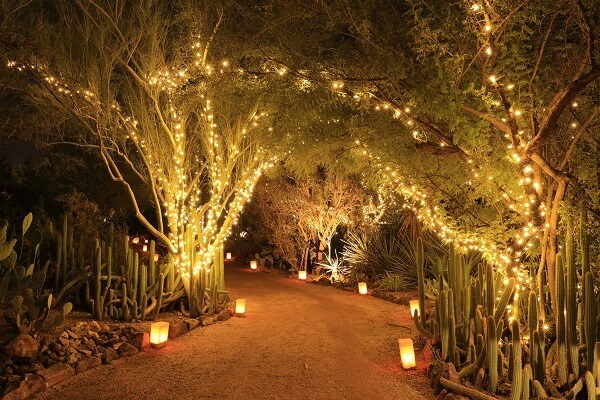 Reflecting Balls – Anything with a light, pearly color will capture moonlight and help illuminate your backyard garden with a soft glow. Place these among plants with darker-colored foliage for a beautiful contrast.
Patterned Trellis – Do the exterior walls of your house show up brightly in the moonlight? Break up the large swaths of solid color by hanging some dark-colored trellis panels to create beautiful high-contrast patterns.
Decorative Gravel – White gravel will create the perfect illuminated pathway through your moonlight garden, or act as a canvas on which you can place plants with dark or high-contrast patterned foliage.
Twinkle Lights – Stuff strands of white lights into glass vases or around bricks to place around your backyard garden, or wind them through your taller shrubs and trees for a beautiful soft light. You can also use strands of black lights (check those post-Halloween discount sales!) for giving your light-colored plants and hardscape features an extra glow without adding extra brightness.
---
Ask The SummerWinds Experts For Recommendations
Not sure where to start your moonlight garden, or how to highlight the landscaping you already have in your backyard? Stop in to any one of our three Valley locations and talk with any of our Trusted Garden Advisors. They'll be more than happy to help you choose plants or décor to enjoy your evenings outdoors.
About SummerWinds Nursery: SummerWinds Garden Centers is a leading high-end retailer of garden and nursery products. Headquartered in Boise, Idaho, SummerWinds operates retail nurseries in the greater Phoenix, Arizona, area and in Silicon Valley, California, making it one of the largest independent retail nursery companies in the west. SummerWinds appeals to both the serious and casual gardeners, with a broad selection of premium gardening products and a friendly and knowledgeable staff.