10 Delicious Tomato Varieties You've Got To Try!
Posted on: Tuesday, September 1, 2020
With so many colorful and delicious types to choose from, it can be hard to pick which ones to bring home, so to save you the effort, we've narrowed down the best tomato varieties for Arizona gardeners. From tiny, bite-sized morsels that pack loads of flavor, to giant, beefy fruits that are perfect for slicing, this list has all the all-stars that deserve a spot in your vegetable garden.
The 10 Tomato Varieties To Grow This Year
As popular as these savory fruits may be among gardeners and chefs alike, they're a little trickier to grow than some of the other veggies in our gardens, so if you're going to grow some, you'll want to make sure the effort is worth it in the end. Only the tastiest, most resilient, and high-yielding cultivars gained a spot on this list, so if you're new to vegetable gardening, these picks are sure to be winners.
---
The 4 Best Heirloom Tomatoes
A lot of folks ask us, "What is so special about heirloom tomatoes?" Well, they're pretty amazing, actually. Heirlooms are ancient seeds that have been passed down for centuries. They occur naturally and were never spliced together in a lab like many popular hybrid varieties. On top of being a cool part of history, they're pretty beautiful too! There are so many different fruits in all sorts of shades and rainbow colors. Not to mention, they taste pretty fantastic.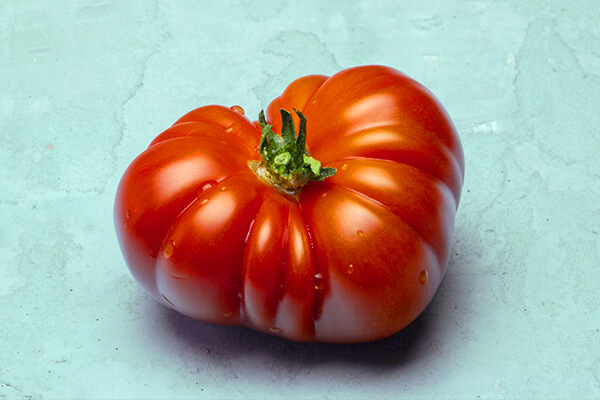 Brandywine
Our red, pink, and yellow brandywines are easily some of the tastiest tomatoes for sandwiches and burgers. They have a potent flavor and a nice, meaty texture, so they make excellent slicers. Try to water the soil directly and avoid the leaves to prevent pests and fungal growth. For higher yields, fertilize your Brandywine plants with a 10-10-10 fertilizer until they're about 2 feet tall. Then, use a fertilizer without nitrogen, to ease up on foliage growth and supercharge fruit growth. Once the fruits have appeared, switch back to a 10-10-10 fertilizer, so the leaves get nice and lush.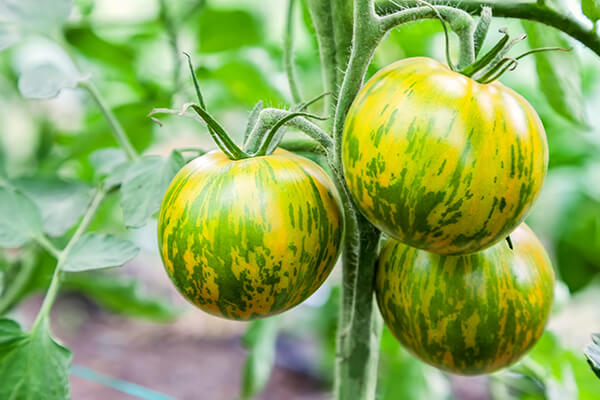 Green Zebra
It may be green, but that doesn't mean they aren't ready to eat! These electric green and yellow striped fruits are about the size of a golf ball and have a surprising kick to them. It almost tastes like they've already been salted! They mature quite quickly, so they're great if you're more of an impatient gardener, you'll know they're ready to eat once the yellow stripes appear. Try them sliced up in a salad, or fried up with a side of biscuits!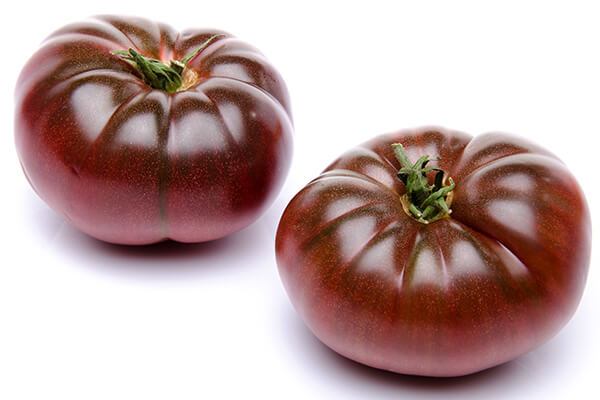 Cherokee Purple
These jumbo-sized fruits are a pinkish-purple color with darker pigmentation on top. While most of the plants that bear larger fruits take a long time to mature, Cherokee purples grow at lightning speeds! Keep in mind, since they're so large and grow so quickly, you'll want to regularly stake and tie your plants to make sure they don't topple over.
Mortgage Lifter
This popular heirloom got its name from the farmer who first sold it at markets in the 1930s. Sales were so successful, due to its large size and delicious flavor, that the farmer was able to pay off his mortgage in just a couple of years. Talk about a worthwhile investment! While you may not be able to pay off your house with these hearty fruits, you'll at least save some money on groceries. With fruits weighing up to two pounds, you'll certainly get a lot of bang for your buck with this cultivar!
---
3 Of The Best Tasting Tomatoes
They're for eating, right? So they better taste amazing! That's the whole point! These top three contenders are full-flavored and irresistibly juicy.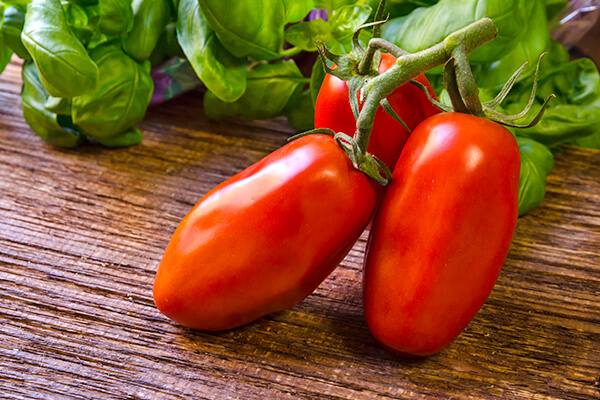 San Marzano
If you're all about the homemade sauces, you have to start growing San Marzanos. They hail from Italy, so if you want your marinara to have that authentic Italian taste, look no further than this sought-after variety. It might sound crazy, but San Marzanos are so renowned for their quality, the Italian government has had to impose legislation to regulate the sales of authentic San Marzanos versus fake knockoffs. They're like the Prada of the edible plant world!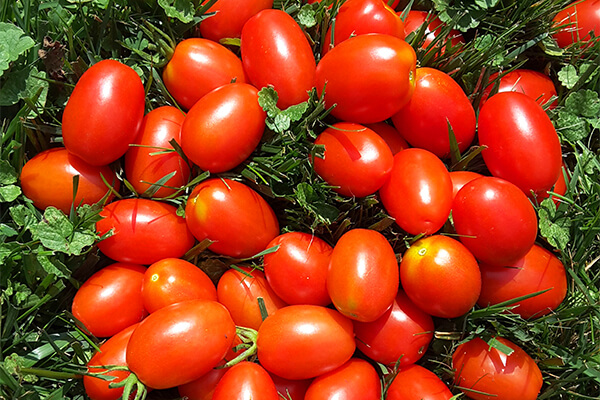 Juliet Grape
An exceptional combination of a grape tomato and a sauce tomato, Juliet Grape is a massively popular choice for tomato lovers who can't quite make up their minds. Great for adding to salads, stewing into sauces and pastes, canning for the winter, or eating fresh off the vine, there's not much these flavorful, productive tomatoes can't do! They're also highly resistant to cracking, so you can keep the clusters on the vine a little longer until you need them.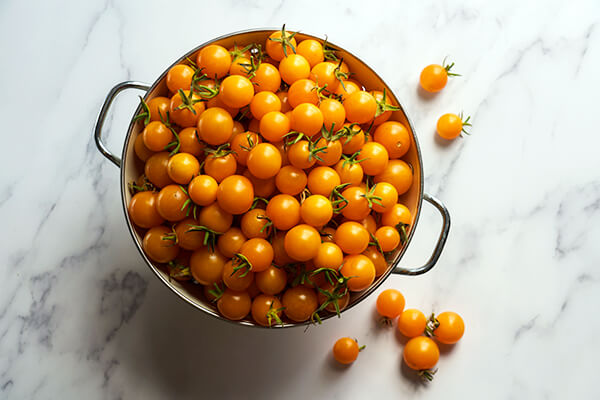 Sungold
If the name didn't make it obvious enough, these sunny golden fruits are packed with sweetness! Even the pickiest eaters will find it hard to resist these sugary gems. And while they may taste like candy, they're definitely not unhealthy—they actually have three times more Vitamin A than their red-tinted relatives! Sungold tomatoes are highly productive and are known for their intriguing, almost tropical flavor. You'll know when they're ready to snack on when the tomatoes practically fall off the vine!
---
3 High Yield Tomato Varieties
Whoever said, "Less is more" clearly wasn't well-versed in vegetable gardening. If you prefer the mantra, "The more, the merrier," then you'll love these supercharged plants that produce fruits like a factory.
Celebrity
The name is no exaggeration—this cultivar has gained quite the cult following! Many gardeners insist that this is the easiest variety to grow, and the payoff of buckets full of fruit is pretty great too. They're much more pest-resistant than others, so if you've had trouble with bugs and blights in the past, you'll love the celebrity variety. On average, they reach about four feet tall, but with really great soil and ideal temperatures, they can reach up to ten feet high! Try and see how big you can grow your own!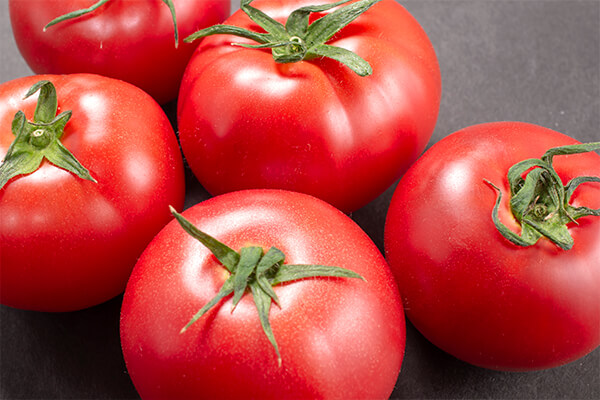 Early Girl
Perfect for the impatient grower, Earl Girl is—you guessed it!—known for being early to maturity. Ready in just 57 days, these medium-sized slicer tomatoes are sure to be the first crop ready to top your burgers, wraps, and sandwiches. She may show up sooner than other tomato varieties, but Early Girl arrives prepared: her concentrated, tangy, sweet flavor rivals that of much later-maturing varieties!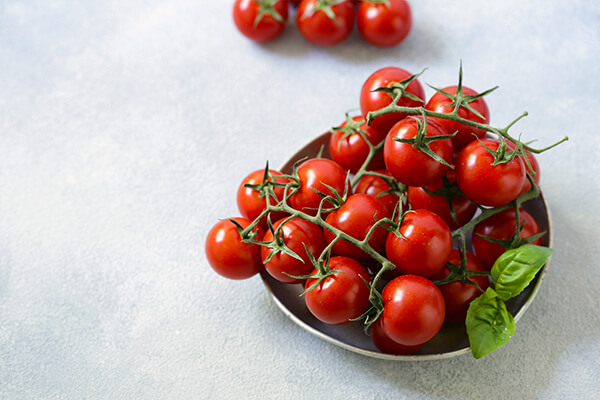 Sweet 100
Don't be fooled by the name of this variety; believe it or not, it's a little too modest! Not only is the flavor of these fruits sweet enough to have earned the nickname "vine candy," but the plants produce far more than just 100 fruits per season. In fact, it's more like hundreds! The massive clusters of tomatoes are a real sight to behold as the plant matures. Perfect for salads but irresistible for snacking, it's a good thing this variety is so high-yielding—otherwise the tomatoes might never make it into your kitchen!
We carry all these delicious varieties at Summerwinds Arizona, so if you'd like to start growing some at home, feel free to visit us at one of our locations! We've got curbside pickup and home delivery options if you'd prefer, so don't hesitate to contact us if you'd like to make special arrangements. We're always happy to help!