2020 Holiday Decorating Trends You Have to Try
Posted on: Wednesday, December 9, 2020
While we're all for expressing your own style through holiday decor and colorful ornaments, it's a great idea to stay on top of decorating trends so you can ensure your display doesn't look dated or obsolete. A little bit of old-school, vintage Christmas vibes can be fun, but if you want some holiday decor that will still look stylish if you leave it up until February, you may want to opt for something a little more cutting-edge.
---
4 Christmas Decorating Trends to Try This Holiday
We love these innovative Christmas decor trends for 2020, and they still allow for plenty of experimentation and creative personal touches. Crank up our holiday playlist and have fun putting together a beautiful, trendy display that's entirely your own!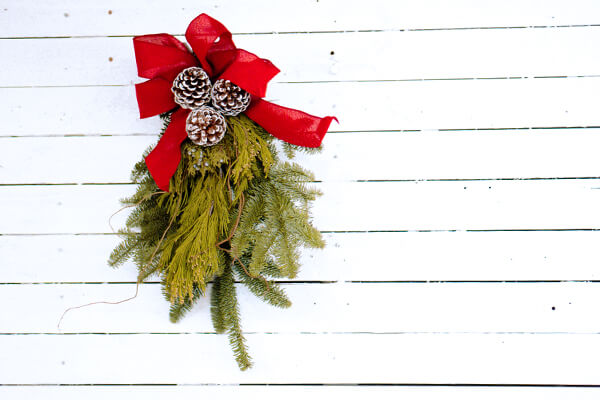 Freestyle Garlands
The days of tightly-wound, perfectly-symmetrical garlands are over, and now it's all about shaggy, carefree, loosely draped styles. You know that "just-rolled-out-of-bed" hair look that actually takes a fair bit of primping? Take the same approach to your garlands!
Shaggier evergreens like red cedar and white pine have long, elegant needles that seem to flow like a lush mane of hair, rather than tight, sharp clusters. Instead of cutting them off at the end of the stair railing, let it trail down and swirl the end into a little pile on the floor. Snake a garland through the candle holders on your table for an effortless centerpiece, or use them to border oversized mirrors and photo frames throughout your home.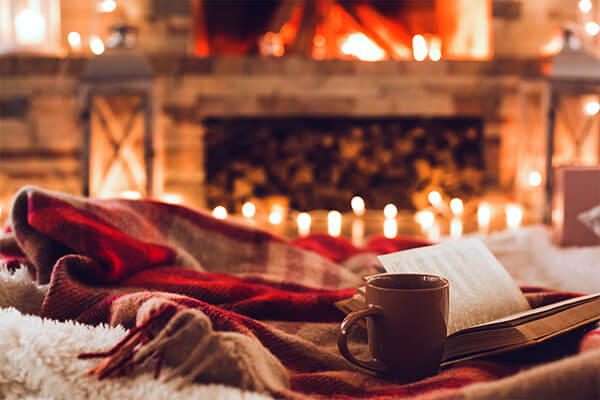 Hygge Cozy Corners
Hygge is a concept in Denmark that emphasizes the importance of coziness and comfort for overall health and well-being. Putting together a plush, pretty space to wind down and relax is all part of the practice! Silky faux-fur throw rugs and blankets, cushions with luxurious textures, and twinkle lights are essential for a hygge-inspired corner.
Find a spot in your living room or den (ideally, close to the Christmas tree so you can admire the warm glow of the lights) and pile up some blankets, pillows, and a little bar cart where you can place your tea or hot chocolate. Hang twinkle lights from the wall or drape them over any wall-mounted fixtures. Soft, muted tones like cream, rose, and dove grey are best for setting the serene atmosphere.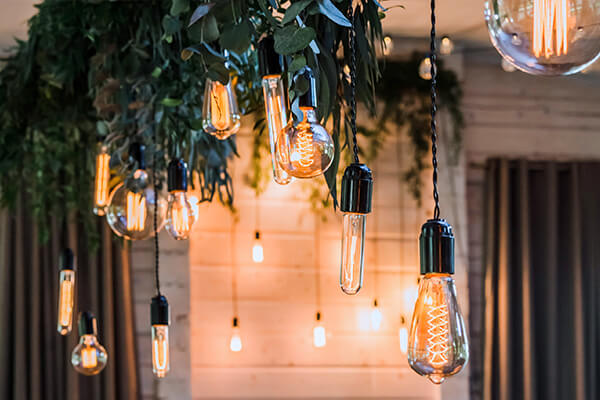 Suspended Branch Chandeliers

Hanging evergreens from the chandelier over the dining table is a common practice—but what if you don't have a chandelier? The answer is simple! Create your own rustic winter chandelier by suspending a large branch from the ceiling with sturdy rope. From there, you can twist in fresh evergreen cuttings, twinkle lights, shiny ornaments, or any other winter fixings that fit your style. We've even seen some folks hang little potted plants from their branch hangers—a cute idea that can be left up all year round!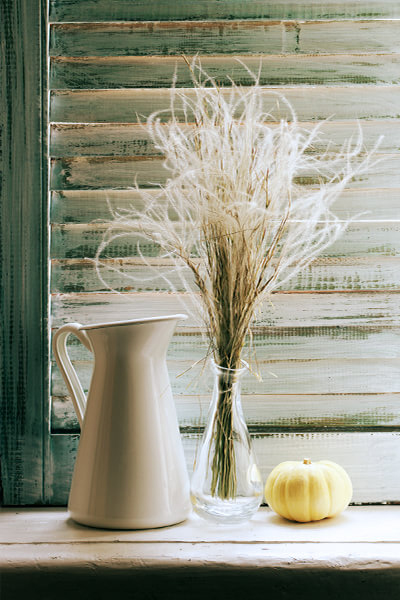 Heavenly Clouds

2020 decorating is all about luxurious textures and dreamy visuals. For an easy holiday mantelpiece decoration that looks like wispy, cream-colored clouds, gather some ostrich feathers and pampas grass to bundle together and place inside vases or urns. There's something so ethereal and angelic about plumes of soft, fluffy feathers and tufted grass—add in some white flowers to your display for a little extra romance!
---
What are the Christmas Colors for 2020?
An on-trend color palette is the easiest way to make your decor game look super professional. We combed through all the latest style blogs and trend forecasts to find the coolest shades for winter 2020. Here's what we found!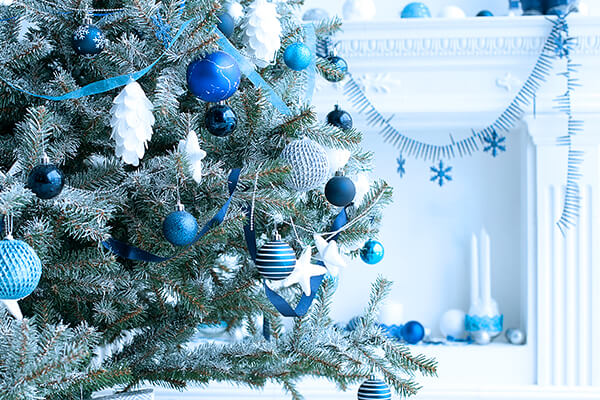 Icy Deep Blues

When Pantone announced Midnight Blue as the 2020 Color of the Year, we certainly didn't expect it to have such staying power! Even now, as the year draws to a close, we're seeing midnight blue holiday decor throughout so many Christmas displays and curated Instagram feeds. We find dark blue looks the freshest and most modern when it has just a little hint of teal green—this way, it perfectly complements fresh evergreen garlands and wreaths, and it pairs so nicely with stone-colored accent pieces.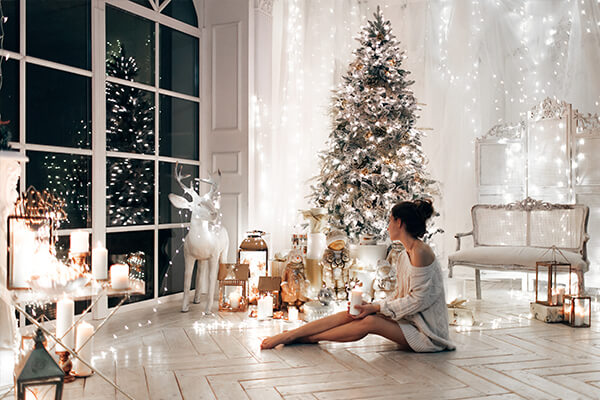 Milky White
If you're confident you can make it through the holidays without any major wine spills or turkey gravy mishaps, then we highly recommend trying out the all-white decor trend! While it certainly takes a bit of upkeep to keep it looking perfect, white tones bring such a magical, angelic quality to your scenery. We recommend sticking to creamy, ivory whites instead of true white. It's a bit softer, and it photographs beautifully, whereas true white often shows up as blue in pictures.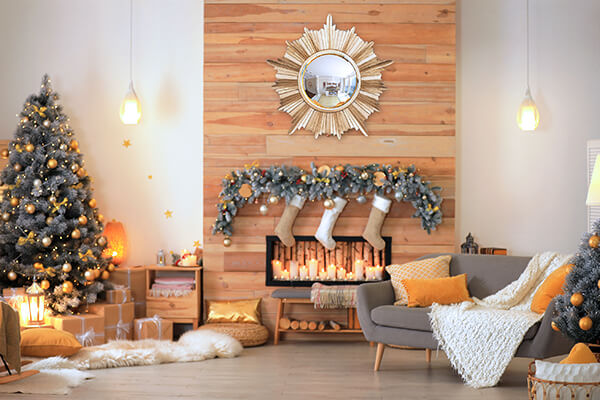 Classic Gold
While gold has always been considered a prominent Christmas color, this year, we're seeing people take a different approach to styling this warm metallic shade. Instead of gratuitous sparkles and overwhelming opulence, go more minimalist with sleek, plain gold fixtures like cups, bowls, and plant pots, alongside mid-century modern decor pieces like starburst clocks and gold-trimmed mirrors. Pick one cool accent color to complement your gold accessories—choose black for a cool dramatic effect, vanilla if you prefer a soft and sweet vibe or midnight blue for a little sophisticated glamour.
Need some fresh holiday greenery to liven up the scenery at home? We have so many gorgeous new winter plants in store, plus an endless assortment of houseplants to give as gifts for each special person in your life. Visit us at one of our SummerWinds Arizona locations to see the whole collection!
---
About SummerWinds Nursery: SummerWinds Garden Centers is a leading high-end retailer of garden and nursery products. Headquartered in Boise, Idaho, SummerWinds operates retail nurseries in the greater Phoenix, Arizona area, and in Silicon Valley, California, making it one of the largest independent retail nursery companies in the west. SummerWinds appeals to both the serious and casual gardeners, with a broad selection of premium gardening products and a friendly and knowledgeable staff.