Garden Recipes for a Great Fourth of July
Posted on: Monday, June 27, 2022
When it gets hot outside, you'll want some refreshing, cool-down recipes, especially for the Fourth of July! Celebrating by bringing your friends and family together is more fun when you can host outdoor entertainment with fresh and juicy recipes.
Even if you're a beginner, it can be daunting to create recipes from scratch, but that doesn't mean you can't throw a Fourth of July bash at home with your nearest and dearest! This article will feature recipes that use ingredients from the garden for a great Fourth of July celebration.
Summer Recipes for Patio Food and Drinks
It's patio season and almost the Fourth of July! That means it's time for refreshing drinks and delicious snacks with garden-derived recipes that you can serve cold.
---
Strawberry Limeade (Margarita)
This strawberry-infused cocktail recipe can be non-alcoholic, or you can add a shot of tequila or vodka. Either way, it's a sweet and minty drink perfect for refreshment on a hot day! Plus, a great way to incorporate mint leaves and limes from your garden.
½ cup of lime juice
⅓ cup of sugar
½ pound strawberries, sliced
mint for muddling and garnish
ice
To make it a margarita, rim the cup with lime, and dip it on a plate with sugar or salt. Add your lime juice, sugar, strawberries, and ice to a blender and blend until smooth. Add water as needed and spirits if preferred. Pour into a glass and garnish with a sprig of mint.
---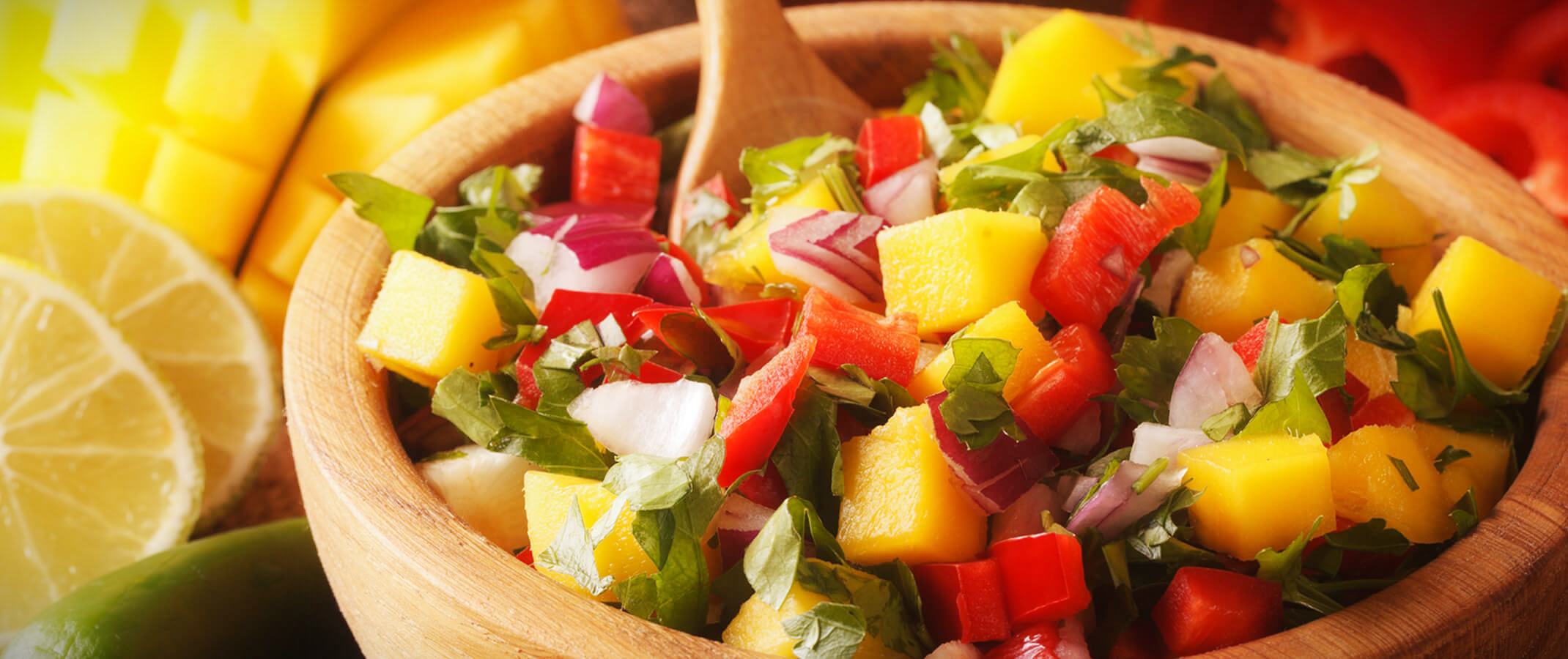 Spicy Mango Salad
This zesty, lime mango salad will linger on your tastebuds. Sweet flavors mixed with spice make this an ideal appetizer recipe using your fruits and vegetables from your garden.
3 ripe mangos (thin slices)
1 thinly sliced red pepper
⅛ tsp red pepper flakes (or chilli flakes)
¼ basil
¼ cilantro (optional)
1 tsp vegetable oil
1 zested lime
¼ salt
Toss ingredients in a bowl, do a taste test of your recipe to see if you need more spices to your preference and refrigerate before serving.
---

Lemon-Basil Fruit Salad
Mixed fruit with lemon-basil dressing gives that added kick to your salad recipe needs. The sweetness of the combined berries mixed with the herb dressing is a tasty snack while using fresh basil from the garden!
4 ½ tbsp fresh basil, minced
1 cup fresh strawberries, sliced
1 cup blueberries
1 cup raspberries
2 tsp of fresh lemon juice
1 tsp sugar
¼ tsp salt
¼ tsp mustard powder
¼ teaspoon powdered onion
6 tbsp oil
Start by mixing your dressing in a separate bowl. Then, toss your fruit in a large mixing bowl, drizzle the dressing on top of your fruit. Keep refrigerated before serving this recipe for a cooled-down snack.
---
Strawberry Lemon Cupcakes
A sweet and sour strawberry lemon cupcake is the perfect snack to satisfy your sweet tooth cravings. This delicious cupcake recipe requires fresh strawberries and lemons from your garden!
1 white cake mix packet (regular size)
3 large eggs
½ cup of 2% milk (or milk of choice)
⅓ cup of canola oil
3 tbsp lemon juice + 2 tsp grated lemon zest
Frosting:
4 cup confectioners (powdered) sugar
1 cup softened butter
¼ cup fresh strawberries, crushed
fresh strawberries to garnish
Preheat the oven to 350 degrees Fahrenheit. Paper liners should be used to line 24 muffin cups. Combine the first 5 ingredients in a large mixing bowl. Bake cupcakes for 18-20 minutes or until a toothpick comes out clean. Cool for 10 minutes in the pans before frosting.
To make the frosting, combine all frosting ingredients in a large mixing bowl, and beat until smooth. Frost cupcakes and serve with extra strawberries as a garnish! Refrigerate extras.
Visit Summerwinds Nursery California to grow plants you can use in your garden to make fresh drinks and snacks for your get-togethers this summer!