Find Easier Ways To Water During The Summer

Not sure if your plants are getting enough water during the warmer temps? Here's 9 of our best to make regulating your watering a little easier this summer....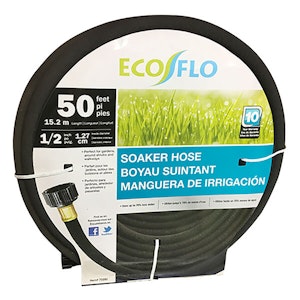 1. Utilize Soaker Hoses
Soaker hoses allow you to put the water exactly where your plants need it. SF Gate's, How to Lay a Soaker Hose, shares the best way to accomplish that.
Available at SummerWinds:
Bond Eco Flow
50 feet
Perfect for gardens around shrubs and walkways
1/2 inch
---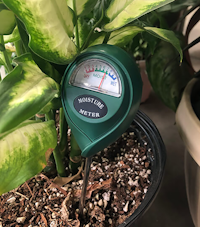 2. Soil Moisture Sensor Meter - Soil Water Monitor
Indoor or outdoor use. Take the guess work out of the watering needs of your plants with this handy little tool. Insert the probe int the soil approximately 3 to 4 inches to receive your reading.
---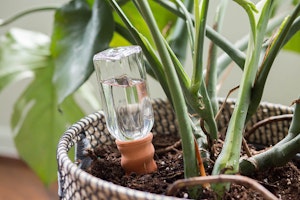 3. Place A Plant Pal
This handy little tool is perfect for houseplants and other small container gardens. Simply place in the plant and water, encouraging the plant do the work. The plant will utilize the water as needed. Available in an assortment of colors.
---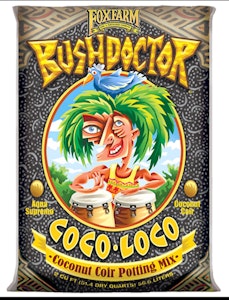 4. Bush Doctor® Coco Loco® Potting Mix
Plants growing in Coco Loco® by FoxFarm will not require water as often as your usual potting mix. Whether you're growing in hanging baskets, vertical gardens, containers, or seedling trays, extend your watering schedule. In most climates, every two to three days will be enough. Always adjust your watering schedule as needed. Triple washed to reduce salt content.
---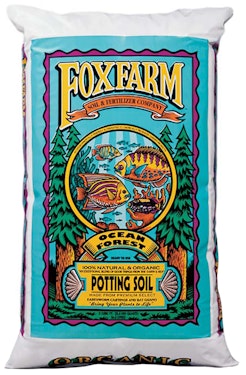 5. Foxfarm Ocean Forest Potting Soil
Ocean Forest® is a powerhouse blend of aged forest products, sphagnum peat moss, earthworm castings, bat guano, fish emulsion, and crab meal. Aged forest products, sandy loam, and sphagnum peat moss give Ocean Forest® its light, aerated texture. Start with Ocean Forest® and watch your plants come alive! Designed for containers and ready to use right out of the bag.
---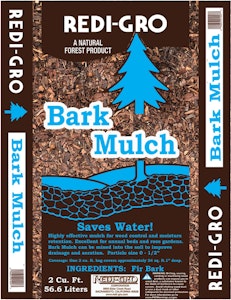 6. Redi-Gro Bark Mulch
Mulching – or covering a garden surface with a layer of mulch material – provides many advantages to your summer landscape but the biggest and the most important advantage is retaining water and water conservation. If you haven't yet, now is a wonderful time to lay down some material. Don't worry, we're here to help make sense of mulch!
---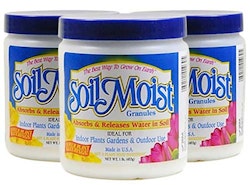 7. Soil Moist
Soil Moist stores water and releases it as plants need it. Ideal for Containers, Baskets, and VegetablesSoil Moist must be incorporated into the soil at the root level of the plant/green good. Source: soilmoist.com
---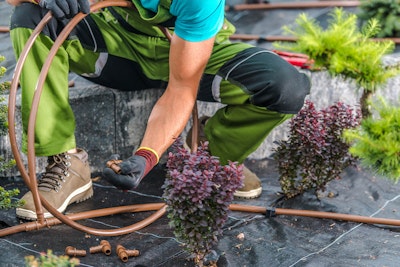 8. DIG Drip Irrigation
This is a highly effective way of supplying just the right amount of water directly to the soil. There is little water loss due to evaporation or runoff.
Regular Price: varies
Selection may vary by location
---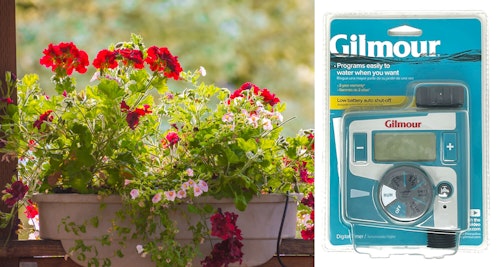 9. Gilmour® Single Outlet Electronic Water Timer
The Gilmour electronic timer allows you to save time and prevent over-watering by setting it for a desired watering period and letting it do the rest. Source BFGSupply.com
---