Grow Beautiful And Water-Wise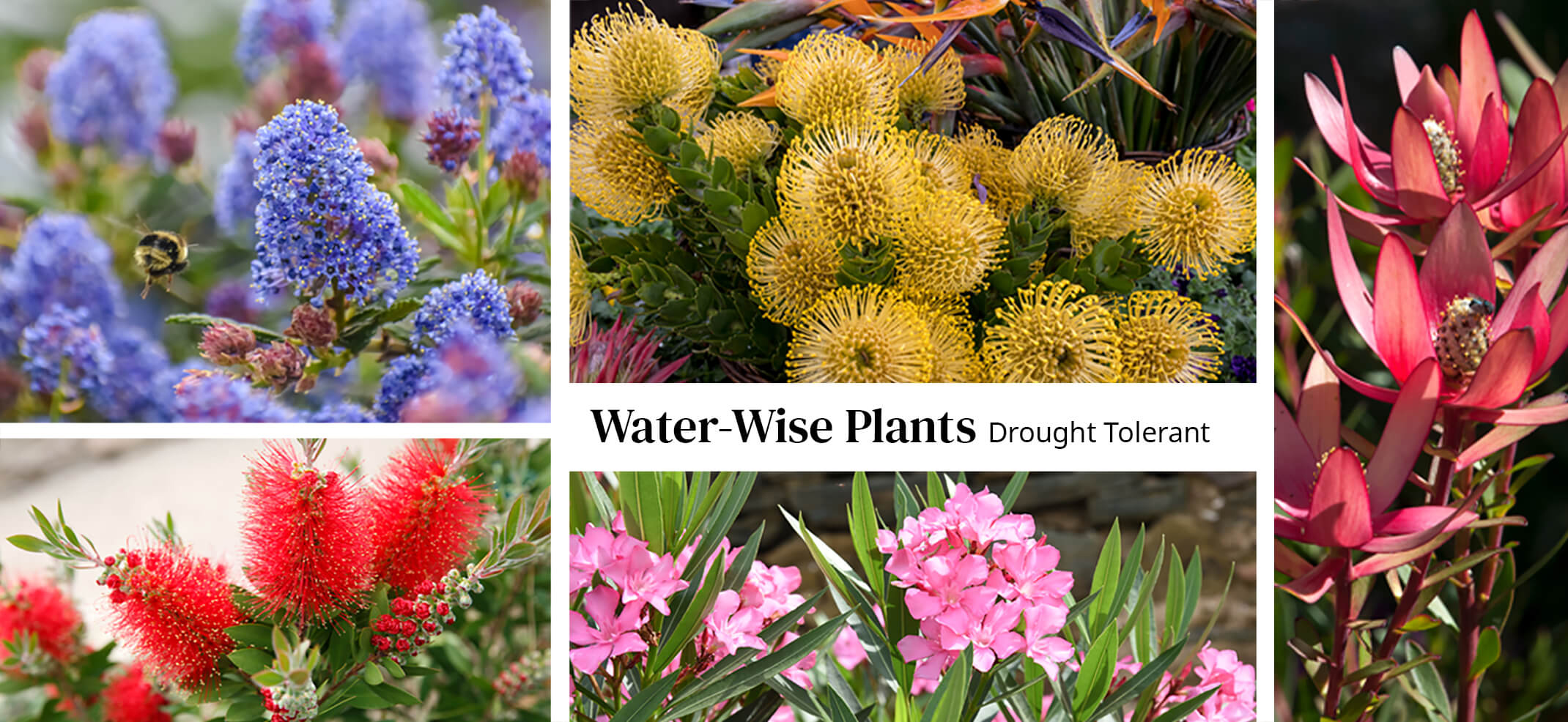 You can continue to grow a beautiful and lush California landscape while using less water.
Plants That Love The Heat And Are Water-Wise
Droop Proof Plants
There are many wonderful plants that offer beauty, color and texture, but few offer such qualities PLUS refuse to droop and drag their leaves in excessive heat. Drought tolerant and easy to maintain once established, check out these 8 Droop Proof Plants. Learn More
---
Some Plants Like It Hot Hot Hot
With the heat of summer coming on, there are some plants that just can't hang but we have a list of 8 plants that not only LOVE the heat, they look amazing in it. Learn More
---
Create A Mediterranean Inspired Landscape
We are so fortunate to be able to live in an area where we can grow the beautiful plants found in a Mediterranean climate. Whether you are trying to recreate the feeling you had when visiting Spain, Italy or Greece or you just simply love the look and feel a Mediterranean climate provides, creating that happy place is possible in our California landscapes. What's also special about a Mediterranean garden are the plants that grow within. Many if not all are beautiful and drought tolerant, which is what makes them so appealing to our area. Learn More
---
Plants for Dry, Shady Areas
Dry shade gardening refers to the practice of growing plants in areas of your garden that receive limited sunlight and have poor soil moisture levels. Dry shade areas are typically found under the canopy of trees or buildings, where the combination of shade and competition for water from larger plants makes it difficult for many plants to thrive. Learn More
More Plants and Garden Inspiration...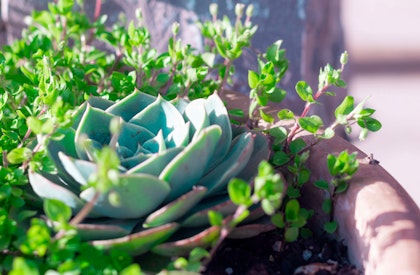 Grow Succulents For A Boost Of Color In Your Yard
The word succulent is most commonly applied to food as a descriptor of dishes that are juicy and tender. The botanical definition isn't too far off from that; it means plants that store water in their leaves, stems or both. There are many different types and species of succulents with a fascinating range of colors and shapes that not only look amazing in our landscape, the water they store help to make them water-wise.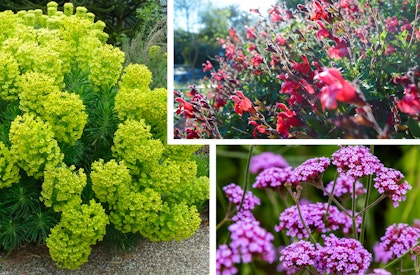 How To Plant A Mediterranean Garden
The Bay Area is nothing short of botanical paradise for those interested in incorporating a Mediterranean garden in their landscaping. Shared with just two percent of the world, the Bay Area's Mediterranean climate is found in only four other district regions: the Mediterranean basin and parts of South Africa, Chile and Australia.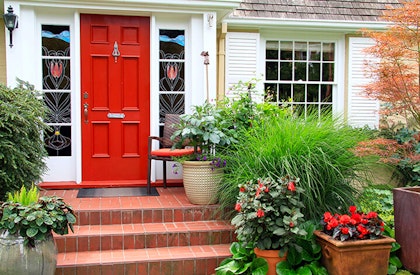 How Much Sun Will My Garden Get?
Not sure if your garden has enough sun for some of the plants mentioned in the Droop Proof, Plants That Like it Hot or Mediterranean Climate Plants? Here is a great blog on finding out how much sun your garden actually gets.