4 Trendy Arrangement Ideas for Succulents and Cactus Plants
Posted on: Monday, June 7, 2021
Succulents and cacti have shallow root systems, so think outside the box—or, planter—when it comes to ideas for arrangements and containers. Without having to stick to the traditional planter pot, you can find so many clever ways to integrate succulents and cacti into your decor. Google searches for these plants are through the roof—they are about as trendy as it gets! It just makes sense to display them in a creative way that's equally as cool.
---
Flex Your DIY Skills and Try These Succulent Arrangement Ideas
Making your own art or home decor is a pretty cool flex if you can pull it off. If painting or woodworking isn't exactly your strong suit, don't worry! We have a much easier way to show off those DIY skills. Try one of these trendy ideas to curate a gorgeous custom assortment of plants for your home.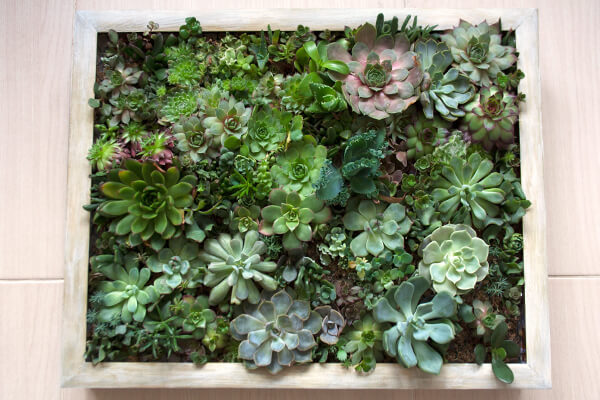 Succulent Frames
By far one of the most impressive plant display ideas is living wall art created by filling a box frame with shallow rooting plants. There are many tutorials available online for how to make them, depending on the style you want, and whether you're building the frame from scratch or upcycling an antique. Some folks have even started using 3D floating box shelves in geometric shapes like hexagons, for a more modern vibe that isn't kitschy. The shallow root systems of succulents allow them to live comfortably in a shallow frame, however, you'll need to let your arrangement sit for a few weeks after assembling it. That way the roots have time to take hold and your plants won't fall out as soon as you hang it up.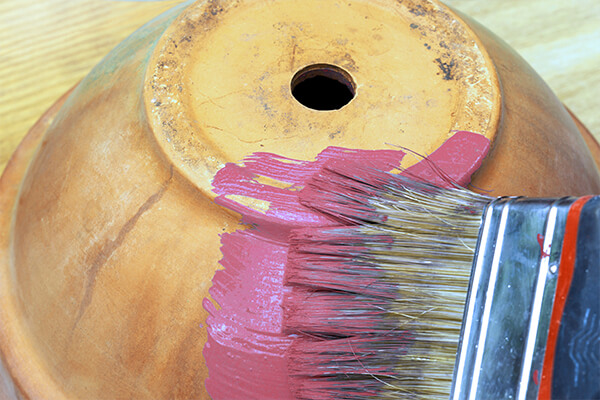 Painted Bowl Planter Centerpieces
If you're looking for table centerpieces that aren't too seasonal and look pretty all year round, try making a bowl planter! There are so many gorgeous ceramic fruit bowls and mixing bowls from trendy home decor shops, and they can totally be repurposed as succulent and cactus planters! Feeling extra creative? Buy a plain white ceramic bowl and paint it yourself. Fill the bowl with a succulent potting mix and your choice of plants, then cover the soil surface with pretty decorative pebbles. Make sure your arrangement gets enough sun so your plants stay green and beautiful!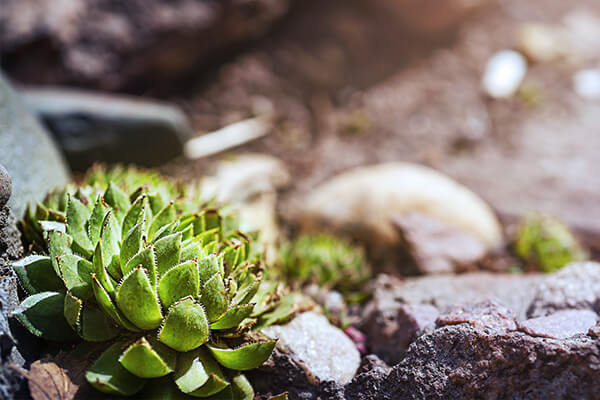 Tiered Rock Gardens
For a cool way to display succulents and cacti outdoors, try making a tiered rock garden! It's simple: start by making a large circle with some chunky rocks—big enough that you'll be able to fill the center of the circle with at least 6 inches of soil. Add in the soil, and then make another smaller rock circle in the middle. Fill that circle up with soil, and then continue in this pattern until you have the desired number of tiers. From here, you place your plants around each level. Feel free to get creative with your choice of plants and color schemes for each level. If you need a little inspiration, you can always browse through Pinterest or other succulent garden design content on social media.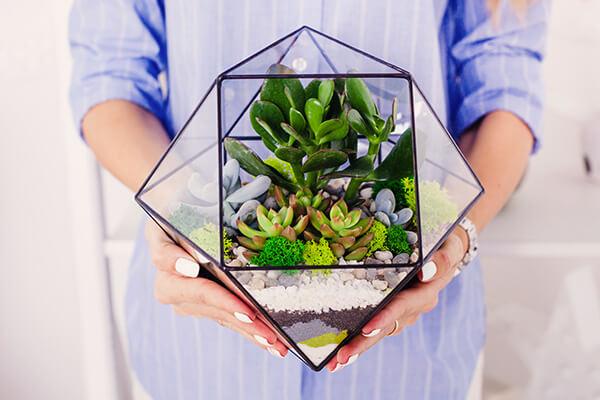 Hanging Glass Terrariums
An awesome way to display indoor plants without taking up a ton of living room real estate is by hanging them up! Glass terrariums are perfect for succulents and cacti. They're so pretty when they glint in the sunlight, and you don't have to fill them with as much potting medium as you would with your typical houseplant. A peaty, loose potting mix and a thin layer of decorative pebbles will work perfectly! We've even seen some people make their glass terrarium arrangements with layers of colorful sand art in the bottom, for a funky, vibrant pop.
Making succulent and cactus arrangements is such a rewarding hobby—you can create something so beautiful to display at home, even if you aren't a naturally gifted artist! We have an incredibly diverse collection of new succulents and cactus plants, so if you want to start planting, make SummerWinds Nursery your first stop!