Mother's Day Planters and Other Garden Projects To Do With Mom
Posted on: Thursday, April 28, 2022
Mother's Day planters and bouquets of flowers are always a great option for brightening Mom's day, but why not go the extra mile this year and spend some quality time with her in the garden? The past two years really put things into perspective and taught us the value of making memories with family—especially outdoors! This Mother's Day, try some of these other Mom-approved activities.
---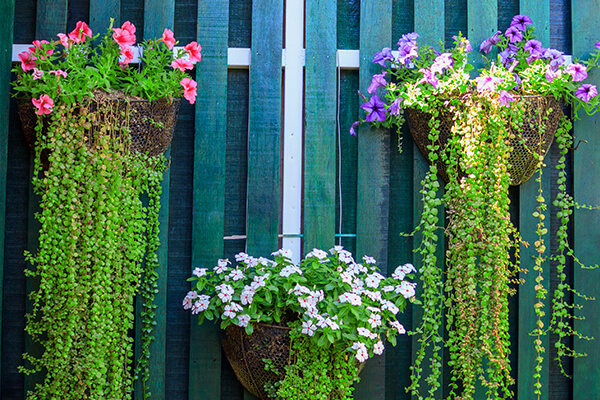 Make Your Own Mother's Day Planters
Cranking up some good tunes in the yard and getting your hands dirty in the soil sounds like a pretty ideal afternoon, but it's even sweeter when you can enjoy it with Mom! Grab a few planters that fit with her home's design aesthetic, plus some potting soil and an assortment of flowers and plants in her favorite colors. Try to get a good mix of plants with different growth habits—a few tall ones, some more lush and mounded plants, plus a couple of trailing plants to spill down the sides of the planters.
Hanging planters are another favorite for Mother's Day because they're both beautiful and versatile. If you've got a mom who's a whiz in the kitchen, grab some edible plants for your Mother's Day planters instead! Strawberries, cherry tomatoes, and hot peppers all look so pretty in a hanging basket, and they've got the added bonus of delicious garden goods to snack on all summer!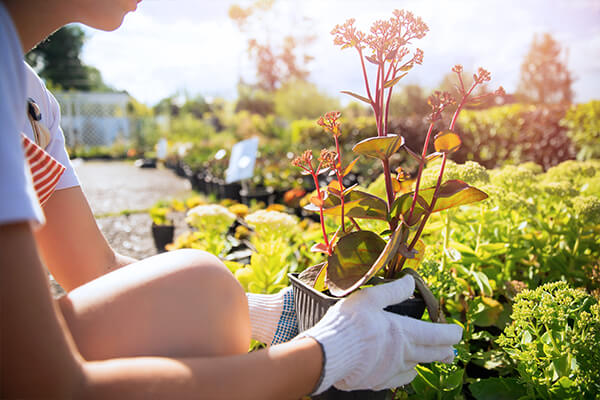 Swap Out The Old Shrubs
Are any of the landscape plants in Mom's yard looking a bit past their prime? Give her yard a makeover with some gorgeous new flowering shrubs to replace the old ones! Spring is the perfect time to plant new shrubs because the soil temperature isn't too hot yet. Pull out the old shrubs, loosen up the soil, and mix in some fresh compost, then transplant the new ones to fill the yard with fresh color and lovely fragrance.
Remember to water them generously for the first couple of months after planting to help them establish. Psst… a drip irrigation system will make it much easier for Mom to keep up with watering, and there are several different models available now at SummerWinds!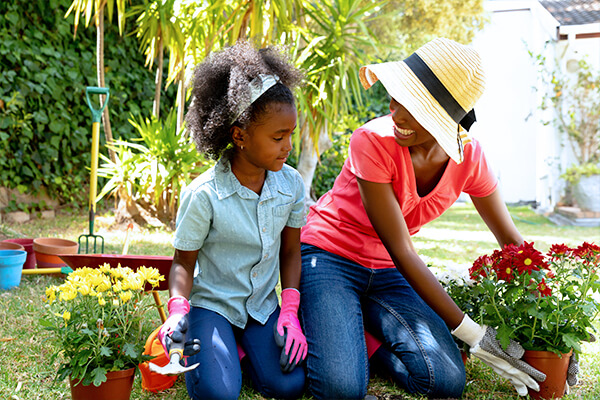 Help Mom With The Heavy Lifting
Lugging around those planters isn't the only heavy lifting Mom's gotta do in the garden, so why not take on the grunt work so she can relax and enjoy Mother's Day? Filling up the wheelbarrow with fresh topsoil to spread across the garden or laying a fresh batch of mulch requires a lot of energy! Hanging up those hanging planters can be quite the workout too. Stir up a pitcher of ice-cold lemonade to keep hydrated while you get to work in the garden, and pour Mom a glass too so she can chill out on the lawn chair and bask in the sunshine while enjoying a day with her kid.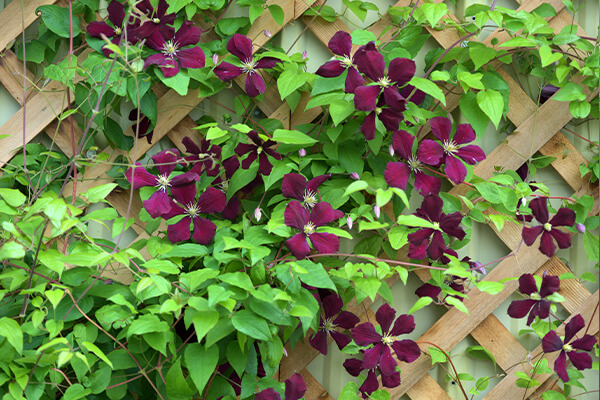 Build a Pretty Trellis and Plant Some Vines
Filling up some planters with vining plants and creating your own DIY trellis is an awesome project for Mother's Day! You can work on it together, and the end results are just so beautiful. Find a simple, pretty DIY design for a garden support structure, such as a honeycomb trellis made with rot-resistant wood like cedar or pressure-treated pine. Gather all the supplies you need, like a miter saw, wood glue, and some paints or wood stain, and print out the instructions so you can follow along, step-by-step together as a team. Once the paint or stain has dried, you can put up your trellis and plant your Mother's Day planters full of beautiful climbing plants like thunbergia or morning glory or tasty veggies like cucumbers or tomatoes.
Have a Garden Brunch
May is such a perfect time to enjoy brunch in the garden. While many of our favorite spring flowers burst into bloom, there are also so many flowering shrubs and trees showing off their most spectacular looks. Set up a brunch table outside for you and Mom so you can enjoy the pinks, purples, and other candy-colored pastel petals that make this month so dreamy and memorable. Pour a round of mimosas and garnish them with pretty edible flowers like pansies, nasturtiums, or lavender. Put together a tray of pastries, fruit cups, fancy cheeses, and other brunchables ahead of time, so Mom can take a break from kitchen duty.
To see more pre-designed arrangements, potted plants for Mother's Day, and other gifts Mom will love, visit one of our SummerWinds locations! We've got some of the most impressive Mother's Day planters in California to fit all different budgets and styles. To all the moms, aunties, grandmas, and motherly figures out there, we wish you a happy, peaceful, and memorable Mother's Day!