7 Perfect Perennials to Plant This Spring
Posted on: Monday, March 8, 2021
For vibrant flowers that brighten your landscape every summer and fall, these are the must-have perennials to plant this spring! Since they bloom a little later in the year, if you plant them now, you won't have to wait long to enjoy their gorgeous display.
---
What Are the Best Perennials to Plant Now?
There's such a diverse variety of perennials to plant in spring in California, so you're bound to find something you'll love! Here are our top picks for reliable color and low-maintenance landscape accents you'll get to enjoy for years to come.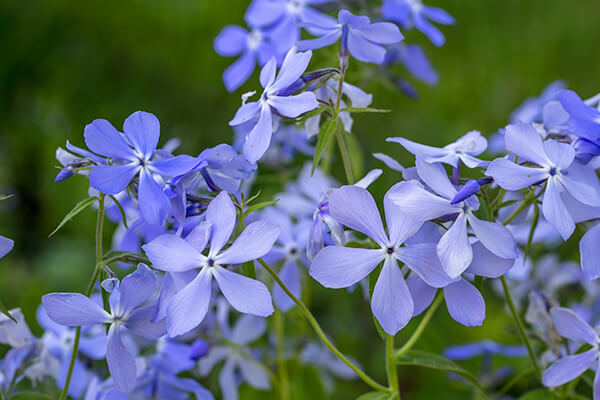 Wild Blue Phlox
Its botanical name is Phlox Divaricata, but this low-maintenance perennial is anything but a diva! Wild blue phlox is native to America, making it easy to care for and keep it looking lovely. We love the way blue phlox flowers create a lush carpet of icy blue color, filling in all the little gaps in the garden. It's perfect for planting in rock gardens, too, as its creeping habit allows it to climb up stone and other landscape features. It doesn't grow very high, usually remaining under 12 inches tall, so it's also lovely to plant around taller flowering bulbs like lilies to create a nice, balanced shape.
English Lavender
Bring the charming beauty of the English countryside into your home with English lavender. What's not to love about this dreamy purple perennial? English lavender looks beautiful, smells magnificent, and tastes pretty amazing too. We love the graceful way these delicate flower stalks dance in the wind. If you're a crafty type, you'll never run out of uses for this versatile perennial plant. You can even pick the flowers and boil them into simple syrups for luxurious spring cocktails and desserts!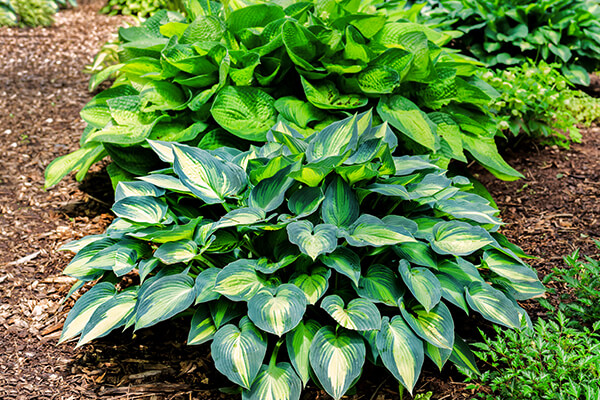 Hosta
While they're more renowned for their bold, distinctive foliage than their delicate blossoms, hosta absolutely deserves a spot on this list. There are hundreds of different varieties and they're one of the most shade tolerant garden plants in existence. Even landscapes with heavy tree cover can successfully sustain this popular perennial. Hostas maintain a neat, rounded form that's satisfyingly symmetrical, making them excellent to plant for borders. Their legendary leaves come in every shade of green imaginable—some in solid shades and others streaked with vivid, contrasting hues.
Lilies
Lilies are some of our favorite perennial bulbs to plant in spring for bold summer color. They're just so elegant and dramatic! It's hard to pick a favorite with so many to choose from. The stargazer is a romantic, rosy pink lily that's gorgeous in cut bouquets, and the orange tiger lily brings a fiery warmth to the landscape. If you like, you can cut the blooms before they open and put them in a vase. That way, you can enjoy them for longer, and the lovely scent they release in your home is just incomparable. Oriental hybrid lilies have the nicest scent—at night, they release a compound called linalool, which has calming, therapeutic properties.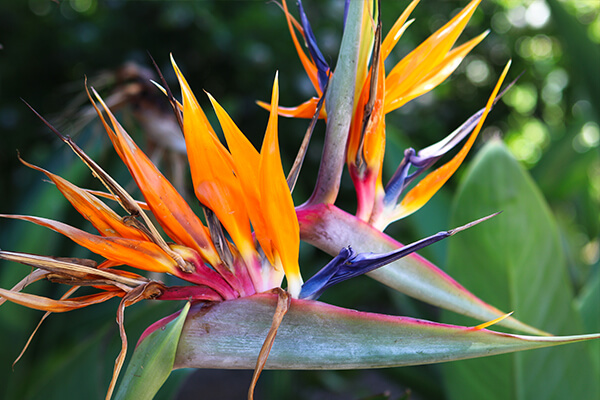 Bird of Paradise
This unique tropical stunner is genuinely in a league of its own. There isn't anything quite like it! Spring is an excellent time to transplant a young bird of paradise plant into the garden. The soil is nice and mild, and so it has time to gradually transition into the extreme heat of summer without getting shocked. Like many tropical flowers, Bird of Paradise actually does best in partial shade because direct sun can scorch its delicate petals. A spot covered by a light tree canopy is ideal!
Scarlet Sage
If you love hummingbirds and butterflies and wouldn't mind if they visited your yard more frequently, you gotta plant scarlet sage! Red is the favorite color of hummingbirds, and this plant's red tubular flowers are easy for them to access. Plant some scarlet sage in the yard, and soon you'll see an increase in pretty winged wildlife stopping by to sip the sweet nectar. Water your sage generously during the hottest summer months, and deadhead the spent flowers to encourage more blooms.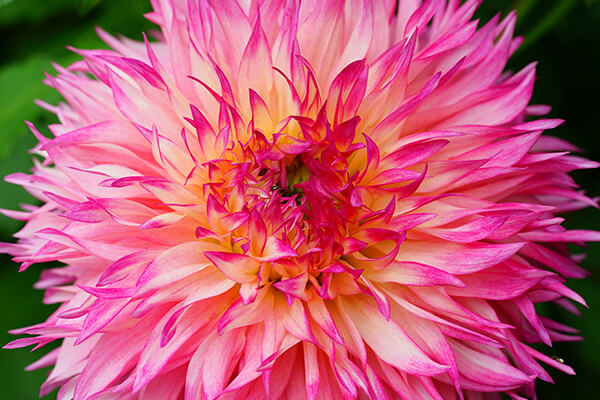 Dahlias
Hello, dahlia! These technicolor cuties will remind you of the singing flower choir in Alice in Wonderland. Whatever theme or color palette your garden may be, you're sure to find a dahlia that fits your vibe. Pinelands Princess Dahlia is an absolute showstopper, with bright pink, puffy blooms that look fit for a prom queen. Meanwhile, the RIP City Dahlia looks like it skipped out on prom to go to a goth metal concert—its deep burgundy blooms and black center are so rock and roll!
SummerWinds had plenty of perennial flowers that are ready to plant now, so visit us soon to find your perfect picks for spring! If you're unsure of what other perennials can be planted in spring, don't hesitate to reach out to one of our experts at the shop. We'll be happy to give you some recommendations based on your landscape and your aesthetic style.