Summer Flowering Bulbs

Summer Blooming Bulbs
Just Arrived! - Flower Bulbs! It's that time of year when the fear of frost is over and planting summer-blooming bulbs is a great idea. Like most plants, bulbs appreciate well-drained soil rich in organic matter. So mix compost into your bulbs' planting holes to ensure good blooming. Choose from Dahlias, Freesia, Gladiolus, Lilies and more! These beauties will return year after year with impressive color. Plant on their own or with primroses as a cover crop until your bulbs start peaking out. Please note, not all varieties are available at all locations.
---
Dahlias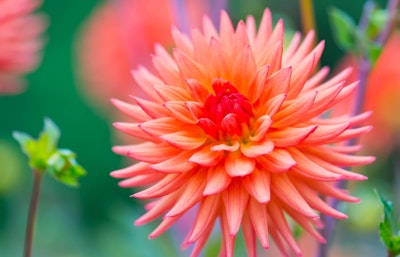 Alauna Clair-Obscur
All-In-One Blend - NEW!
Black Narcissus
Bristol Stripe
Caproz Pizzazz
Caribbean Fantasy
Crème De Cassis
Dazzling Magic
Frilly Blend
Jamaica
Jowey Gipsy
Jowey Winnie
Kelvin Floodlight
Lady Darlene
Marble Ball
Peaches and Cream - NEW!
Pinelands Princess
Purple Blend - NEW!
Snow Country
Tahiti Sunrise
Thomas Edison
---
Gladiolus
Fiorentina
Fragrant
Mardi Gras - NEW!
Olympic Flame (flower shown above)
Polar Bear (white flower shown above)
Priscilla (pink flower shown above)
Purple Blend - NEW!
Tavira
---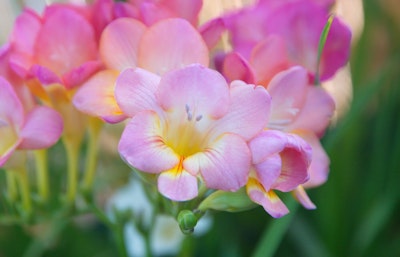 Freesia
Blue Freesia
Mixed Freesia
White Freesia
Pink Freesia
---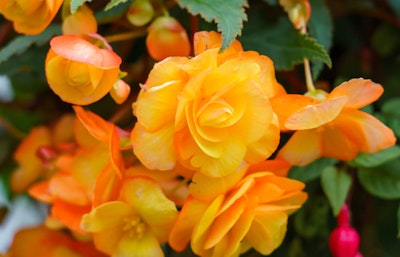 Begonias
Apricot
Double Bouton De Rose
Red Glory
Cascade Mix
Yellow Picotee
---

Calla Lilies
Denver (pink)
Lady Marmalade (orange)
Yelloween (yellow)
---
---
Lilies
Forever Susan Lily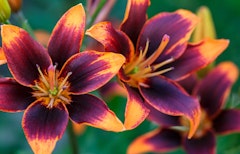 High Tea Lily - NEW!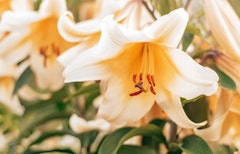 Lily of the Valley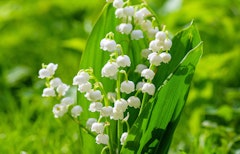 Lotus Wonder Lily - NEW!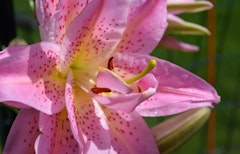 Montego Bay Lily - NEW!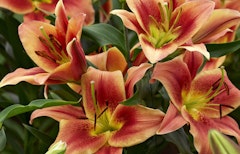 Must See Lily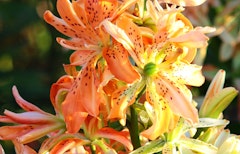 Red Velvet Lily - NEW!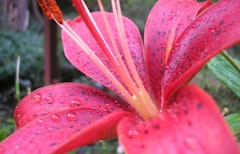 Splendens Lily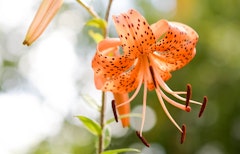 Stargazer Lily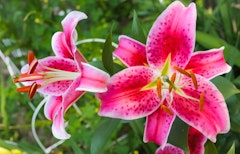 ---
---
Peonies - 5 NEW Varieties!
Bowl of Beauty Peony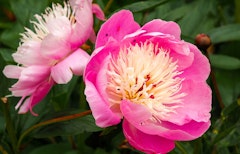 Coral Sunset Peony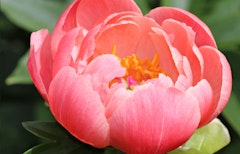 Karl Rosenfield Peony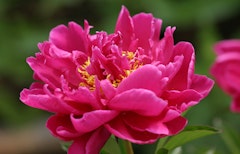 Sarah Bernhardt Peony
Shirley Temple Peony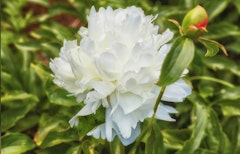 ---
Other Beauties
Bleeding Heart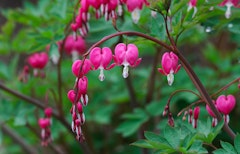 Crocosmia Mix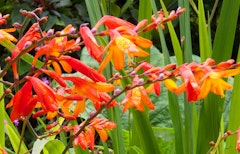 Ranunculus Mix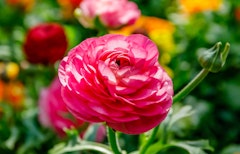 Sparaxis Mix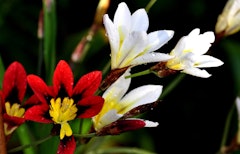 Tigridia Mix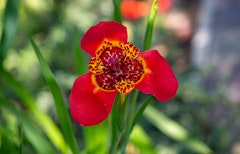 Liatris Spicata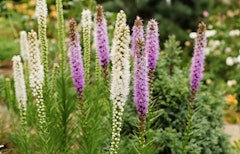 Bella Donna Lily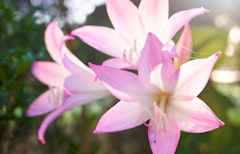 ---
Gardening Essentials - For Planting Flowering Bulbs
---
SummerWinds Planting Mix
SummerWinds Planting Mix is a Natural and Organic Blend formulated with your growing conditions in mind. It is an all-purpose mix, great for flowers, trees, vegetables and ornamentals. Available in 2 cu ft. Bags.
---
E.B. Stone Organics Bulb Food
E.B. Stone Bulb Food is a blend of premium organic fertilizer formulated to provide the nutrients vital for abundant growth and flowers. The long lasting ingredients are ideal for feeding bulbs throughout the bloom period and will provide the nutrients necessary for a strong root system and vigorous bulbs. Contains: Feather Meal, Bone Meal, Dried Chicken Manure, Bat Guano, Alfalfa Meal, Kelp Meal, Potassium Sulfate, Humic Acids and Soil Microbes including Mycorrhizal Fungi.
---
Fiskars Bulb Planter
This handy little tool will make planting your flowering bulbs a breeze.
---
---