Sensational Spaces: Patio Design to Engage the Senses
Posted on: Friday, May 15, 2020
Think of your best vacation ever; what made it so exciting? When we travel, we immerse ourselves in an experience for all of our senses. The new sights, sounds, smells, tastes, and textures take us out of our routine and leave us feeling invigorated. While travelling may not be in the cards this year, you can replicate that same sensory experience with a refreshed patio, designed to stimulate all five senses. With these ideas, your patio is bound to become an outdoor oasis you'll never want to leave!
---
Creating a Patio for the Five Senses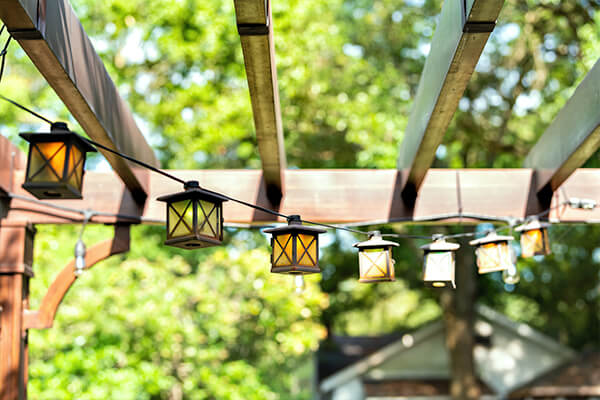 1. See the Sights
Lighting can elevate a simple patio into a destination by highlighting the best features of the space, especially if you like to sit outside at night! To create a welcoming atmosphere, try:
Candles: Large candles in clear or colored-glass containers add a gentle diffused glow to tabletops, which is nice and gentle on your eyes. If you prefer to go flameless, you can opt for battery-operated candles to get the same effect. Experiment with creative, quirky candle holders, like rustic lanterns or apothecary bottles. For extra protection against mosquitos, try citronella candles or torches.
String Lights: String lights are great for adding eye-level or overhead light to a space with amazing visual impact! Hang strings of vintage bulb lights along fences or overhang them to illuminate seating areas. Use smart lights to control the brightness and color from your phone!
Outdoor Sconces: An outdoor wall sconce adds a permanent light fixture to the area, but you'll want to be comfortable handing electrical wiring before installing one. For step-by-step instructions, click here.
When setting up your lighting, make sure the brightest areas show off the areas of your garden you want to feature. This could include your prized roses, an elegant rock garden, your favorite garden decor, or any of the other fabulous features around your patio!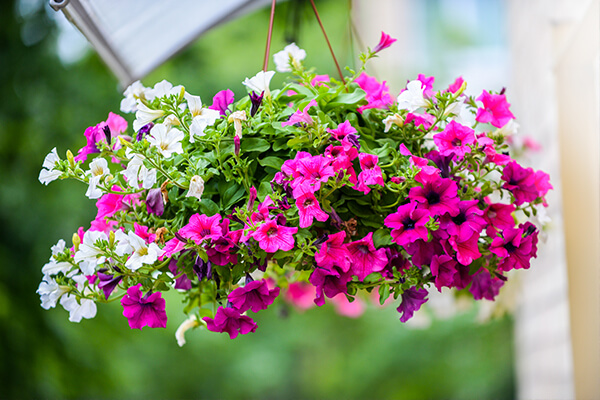 123
While a beautiful garden is always worth showing off, there's a "yin" to this "yang"; privacy. To create a visually stunning space, what you don't see (or what others don't see!) is just as important as what you do. Create privacy with: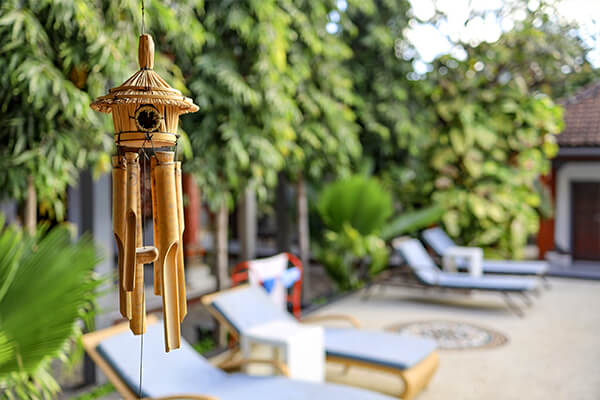 2. Take in the Sounds
No matter where you are, sound sets the scene. Try these ideas for bringing natural music into your patio!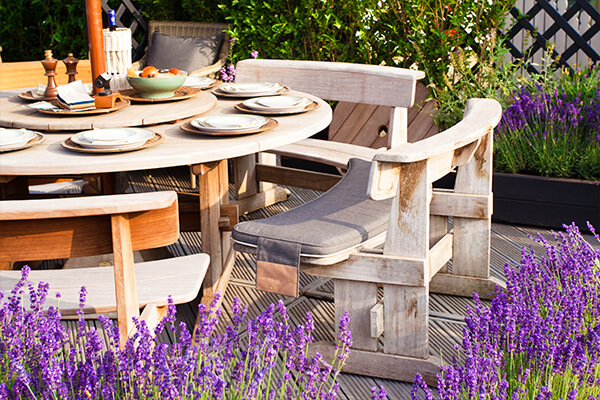 3. Breathe in the Scents
Dining al fresco is one of life's greatest pleasures! Savor the California sunshine with these flavor-enhancing plants for your patio.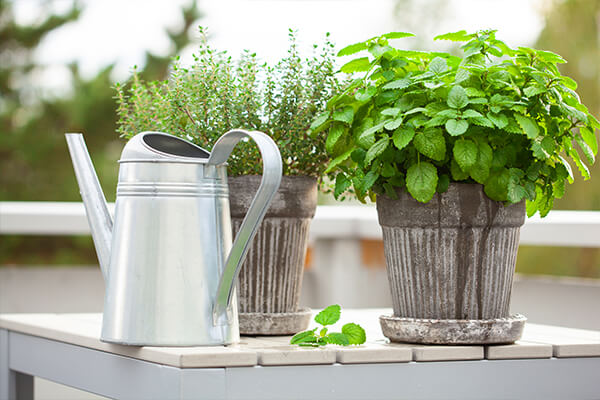 4. Create a Patio for Taste
One of the best parts of gardening is treating yourself to all the gorgeous smells of nature! Enhance the ambiance of your patio with the fragrances of:
5. Good Feelings
We don't often think of touch when we think of outdoor living spaces, but the textures around us are directly linked to our sense of comfort! For comfort you can feel, make sure to include:
By engaging all five senses in your patio design, your outdoor space will be soon become your favorite destination. Contact us today to find out how we can help you create a never-ending staycation in your backyard.