Troubleshooting Irrigation Systems
Posted on: Tuesday, June 2, 2020
Irrigation systems are the most convenient and eco-friendly way to ensure your yard is getting exactly the right amount of water, even while you're away. In most cases, these systems are set up to give your plants a healthy amount of water on a regular schedule, which is much more efficient than watering with a garden hose. At the best of times, irrigation systems are time-savers for you, and life-savers for your plants!
With that said, what should you do when things aren't working as expected? Here are six of the most common sprinkler system issues for California homeowners, how to identify them, and a few steps to get things flowing smoothly again!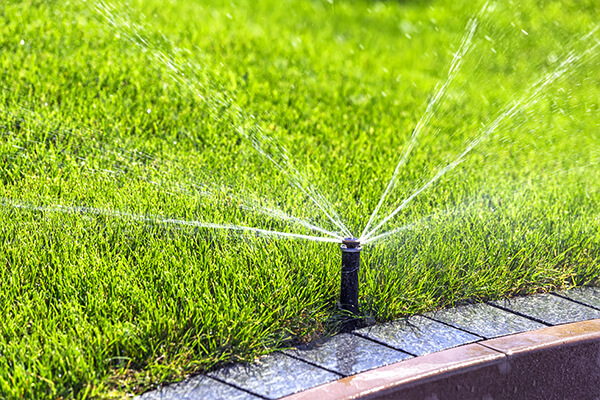 Problem: The spray pattern looks off, or it seems like not enough water is coming out of the nozzle.
It Might Be: In most cases, this indicates a clogged nozzle.
Try This: If your sprinkler head has a nozzle that can be easily removed, try this DIY fix: Turn off your sprinkler system, unscrew the nozzle, and remove the filter screen. Rinse the filter screen and nozzle in a bowl of clean, warm water with a bit of mild detergent. Then, before returning the screen and nozzle to the sprinkler head, turn on the system for a few seconds to flush remaining debris out of the sprinkler head. You can now put the screen and nozzle back on and check to see if the issue is resolved.
If these steps don't resolve the issue, it may be a mechanical issue causing the problem. Contact the installation company for service.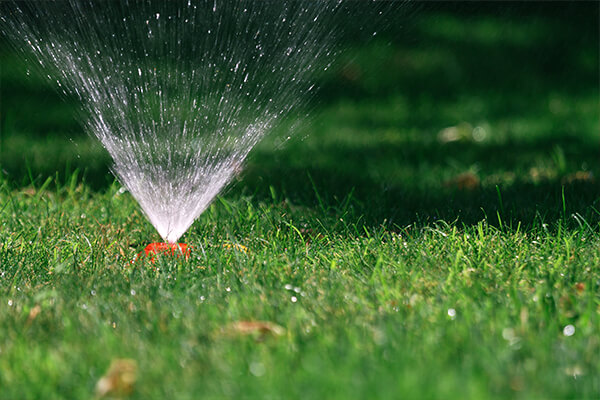 Problem: Water is spraying like crazy!
It Might Be: A broken sprinkler head. This is frequently caused by accidentally running a lawnmower over the sprinkler.
Try This: Locate a replacement sprinkler head by visiting your sprinkler manufacturer's website, searching Amazon with the sprinkler's model number, or checking out a local hardware store. Most sprinkler heads are easy enough to replace yourself by unscrewing the damaged unit and screwing on a new one. If your issue involves a more complex repair, contact the professional who installed the system for assistance.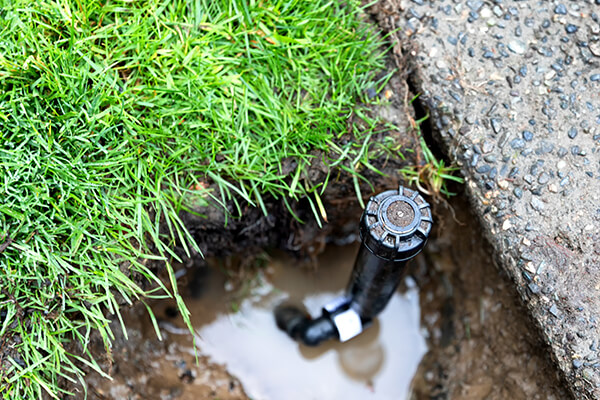 Problem: One of my sprinkler heads isn't popping up the way they should.
It Might Be: While this could be related to a broken sprinkler head, there's also a good chance it could be related to a faulty controller system or a problem with the pop-up mechanism.
Try This: If your other sprinkler heads are popping up normally, it's not as likely that the issue is related to the controller system. Since this indicates the issue is either related to the mechanism or the sprinkler head itself, one or both of these parts may need to be replaced. Try replacing the sprinkler head, and if the issue persists, contact the company that installed the system.
Problem: My sprinkler controller isn't working smoothly or as expected.
It Might Be: An electrical issue might be interfering with the controller.
Try This: We don't recommend fixing controller issues on your own, as it may lead to further electrical, safety, or warranty issues. Contact the manufacturer or company that installed the system for assistance.
Problem: The water pressure seems low, and my yard isn't getting the coverage it should.
It Might Be: Poor water pressure can mean some of your plants may not be getting the deep watering they need to grow stronger roots. Often, poor water pressure is caused by a blockage or a broken pipe somewhere in the system. However, you can try a few quick checks by yourself!
Try This: The first thing to check if you notice poor water pressure is whether the sprinkler system valve is fully open. On the backflow device, make sure the valves are fully turned to the "ON" position. If they are, and the water pressure is still low, contact a pro for advice.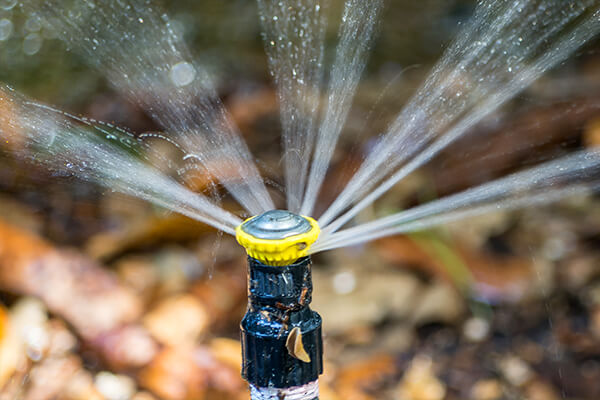 Problem: Water seems to be leaking from one or multiple areas of my sprinkler system.
It Might Be: A defective valve system is often responsible for leaking.
Try This: This issue requires urgent action because those leaks will quickly add up to a serious water bill! While a professional is needed to repair this issue, we recommend taking a proactive approach in order to spot this issue early. Once per week, check on all of your sprinkler heads to make sure none of them appear to be leaking when in use. If you ever notice one or multiple areas looking leaky, call a pro right away!
If you don't see your issue here, get in touch with a professional sooner than later. Contact the company that installed the system first—you may have warranty coverage for your sprinkler system that can help you get up and running at no additional cost! We recommend holding onto all receipts, invoices, and other documentation of work completed in case future issues arise. Our California SummerWinds locations also carry a variety of watering tools and supplies to help you keep your yard hydrated, even if your irrigation system is on the fritz.
---
About SummerWinds Nursery:
A leading high-end retailer of garden and nursery products. Headquartered in Boise, Idaho, SummerWinds Garden Centers, Inc. operates retail nurseries in the greater Phoenix, Arizona area, and in Silicon Valley, California, making it one of the largest independent retail nursery companies in the nation. SummerWinds appeals to both the serious and casual gardeners, with a broad selection of premium gardening products and a friendly and knowledgeable staff.