8 Summer Loving Plants

Adding color to your garden isn't just for spring. There are many plants that love the summer heat and some do double duty by being drought tolerant and better yet, attract pollinators. We've selected 8 of our favorite Summer Loving plants that looks amazing and will look even better in your California landscape.
---
1. Dahlias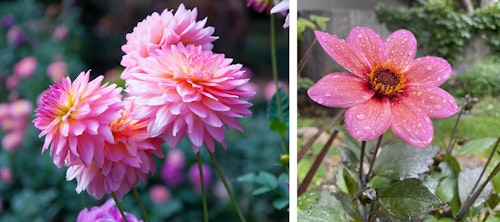 These beauties are available in an assortment of colors and in an array of varieties. They add a nice pop of color in the heat of summer.
---
2. Lavender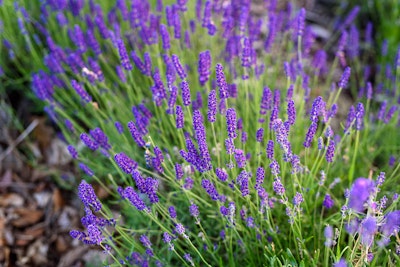 The lavender plant is one of the most beautiful and useful plants to add to your garden. From the fragrant, blue-purple flowers, to its ability to attract wildlife, this is one plant you will want in your yard! With proper lavender plant care, the flowers from the lavender plant can be cut for indoor use, used in the kitchen or even used to make essential oils. At SummerWinds Nursery, we carry many varieties of the lavender plant and our Trusted Garden Advisors can help you determine which is best for your garden.
---
3. Coreopsis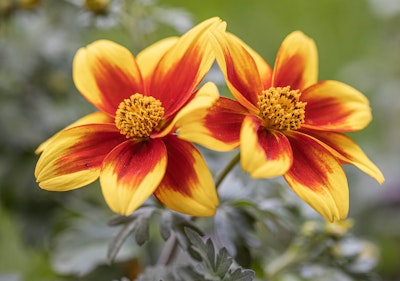 Also known as Tickseed, Coreopsis, much like Salvias are extremely versatile because they look amazing in containers, beds, or along a border. This low-maintenance, drought-tolerant beauty comes in an assortment of varieties and will provide a showy display of long-blooming flowers throughout summer. And if that isn't enough, Coreopsis also attracts our pollinator friends, the bees and butterflies.
---
4. Salvia
Salvia plants are extremely versatile, drought tolerant - once established, and attractive to bees, butterflies and hummingbirds. They are also available in many varieties.
---
5. Lantana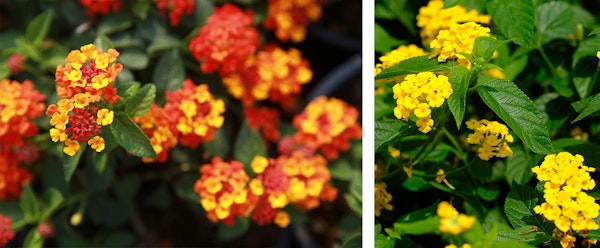 Lantanas offer a profusion of bright color year round from masses of blooms that are available one or multiple colors. Beautiful mounded, trailing form makes a great display in low borders, containers, or featured as a accent in topiary form. With support, provides an exceptionally showy cover for low fences and walls.
Natural form is 2 to 3 feet tall, 6 to 8 feet wide.
Perfect for borders, container as trailers, or poolside or near water feature.
Thrives in Full Sun
---
6. Geraniums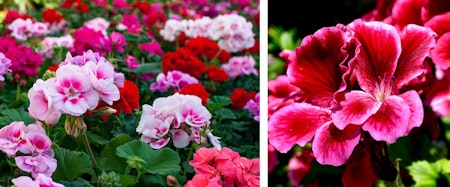 The geranium plant is a favorite among gardeners due to its versatility, ease of care and beautiful blooms. With the proper geranium care your plant can bloom from season to season. While there are many different types of geraniums, those that do best in the California climate are the zonal geranium, ivy geranium and Martha Washington geranium. Depending on the variety, the geranium flower can bloom in colors ranging from pinks and reds to oranges and white.
---
7. Rudbeckia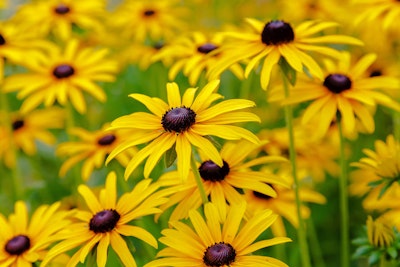 Available in many different varieties, these dynamic daisy-like flowers bloom summer through fall. The dense, multi-branched plant with lush green foliage and a profusion of charming, colorful blooms is just what is needed to brighten a border, bed, or container. An herbaceous perennial.
Light Requirements:

Full Sun
Water:

Water regularly - weekly, or more often in extreme heat or containers.
---
8. Plumeria

Also known as frangipani, this fragrant is a heat-loving plant. Plumeria flowers are most fragrant at night. They have a succulent trunk and large leathery green foliage that accentuate the blooms. You may recognize the blooms as they flowers used in making Hawaiian leis.
---
It's Always A Great Place For Mulch
---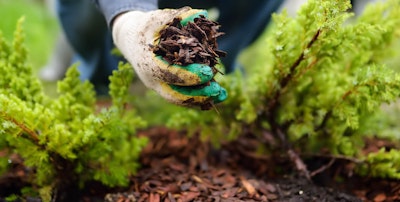 Mulching – or covering a garden surface with a layer of mulch material – provides many advantages to your summer landscape but the biggest and the most important advantage is retaining water and water conservation. If you haven't yet, now is a wonderful time to lay down some material. Don't worry, we're here to help make sense of mulch!
---
Don't Forget The Essentials
---
SummerWinds Potting Soil and Planting Mix
Whether you are potting up perennials or planting shrubs, we've got you covered with our SummerWinds Potting Soil and Planting Mix.
Our SummerWinds Planting Mix is 100% Natural and Organic all-purpose planting mix for flowers, trees, vegetables and ornamentals. This exceptional planting mix has received the CDFA seal of approval. Blended with aged redwood, rice hulls, chicken manure and feather meal.
Our SummerWinds Potting Soil has also received the CDFA (California Department of Food and Agriculture) seal of approval and comprised of the very best Natural and Organic ingredients to give your trees, shrubs, perennials, edibles, and more an incredible start in your garden landscape and containers - indoor and out.
---
E.B. Stone Organics Sure Start Fertilizer
Start them off right with E.B. Stone Organics Sure Start 4-6-2 is ideal for newly transplanted plants. It encourages the development of strong roots. Registered cdfa.
Bonide Neem Oil
Protect them with Bonide Neem Oil (3-in-1), insecticide, fungicide, miticide for organic gardening. Controls plant disease, mites and all stages of insect life cycles.
---