Get Inspired: How to Decorate for Autumn Outdoors
Posted on: Tuesday, October 6, 2020
Autumn is here, and we're eager to decorate our homes and gardens to complement the breathtaking outdoor scenery. But while winter holiday decor consists of classic staples that are easy to throw together, autumn decor isn't as cut and dry. After all, the Halloween decorations typically don't stay out all season long, and skeletons and zombies don't create the most warm and welcoming atmosphere! To get some inspiration for your home's fall display, take a look at some of these design tips!
---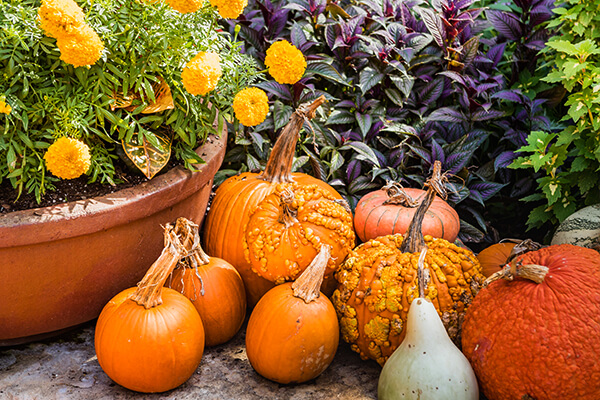 Beyond Pumpkins: Update Your Decor with Ornamental Gourds
Jack-o-lanterns and pumpkins have been a trademark fall decor piece for literally thousands of years, so we're always looking for new and creative ways to update this tradition! Ornamental gourds and squashes come in so many shapes, sizes, colors, and textures, and there are plenty of crafty ways you can transform them into something functional. Pick out a variety of them in different colors, or try to keep them all to one simple color scheme for a more streamlined look.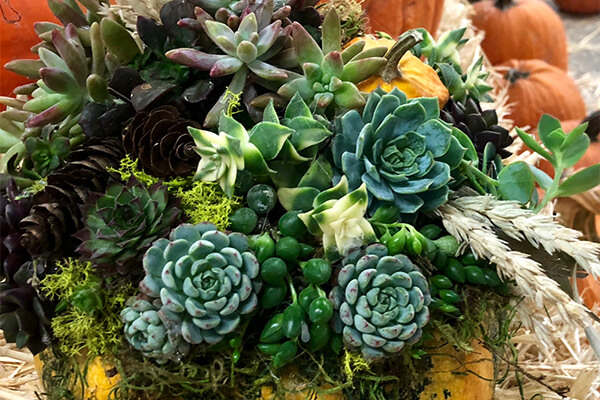 One of the best ways to decorate with gourds and pumpkins outside is to turn them into planters! Simply hollow them out as you would with a jack-o-lantern, and then pop a fall container full of chrysanthemums or your favorite fall plants inside. They look beautiful when you've got a fun assortment of different varieties, and they're all clustered together with a few tiny little ones thrown into the mix. Alternatively, you can make two large, matching gourd planters and use them to flank your front entrance.
Gourds, like pumpkins, also make beautiful lanterns! Grab your drill and make some holes in an attractive pattern—it might help to draw the holes on with a washable marker first so that you can get your motif just right. Add in some solar lights or flameless candles, and they'll safely illuminate your patio or garden.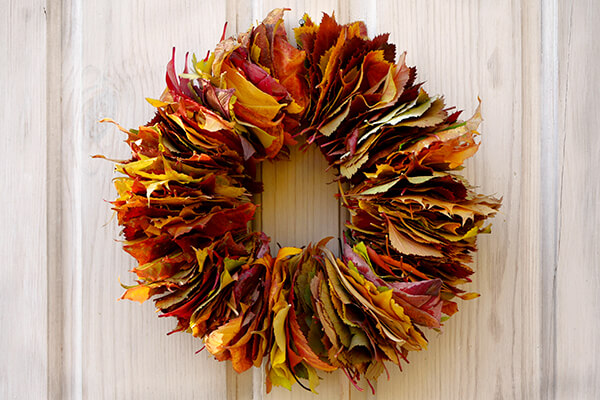 Autumn Front Door Decor
The front door of your home is like it's smile—it's the first thing you notice, and when it's brightly displayed, it gives off a warm and cheerful energy to everyone passing by! Jazzing up your door with fall wreaths is a surefire way to bring some seasonal beauty to the scenery. While beautiful premade wreaths are easy to find, we love making our own personalized DIY wreaths using seasonal plants and cute ornaments.
Sometimes a little bit of signage can add some fun and personality to your design! We're all about the rustic wooden signs with calligraphy writing—again, you can buy your own or make your own DIY sign art! Another great option is a cute and seasonal welcome mat—they're a great way to bring some cheeky humor and festive vibes to your home's entrance.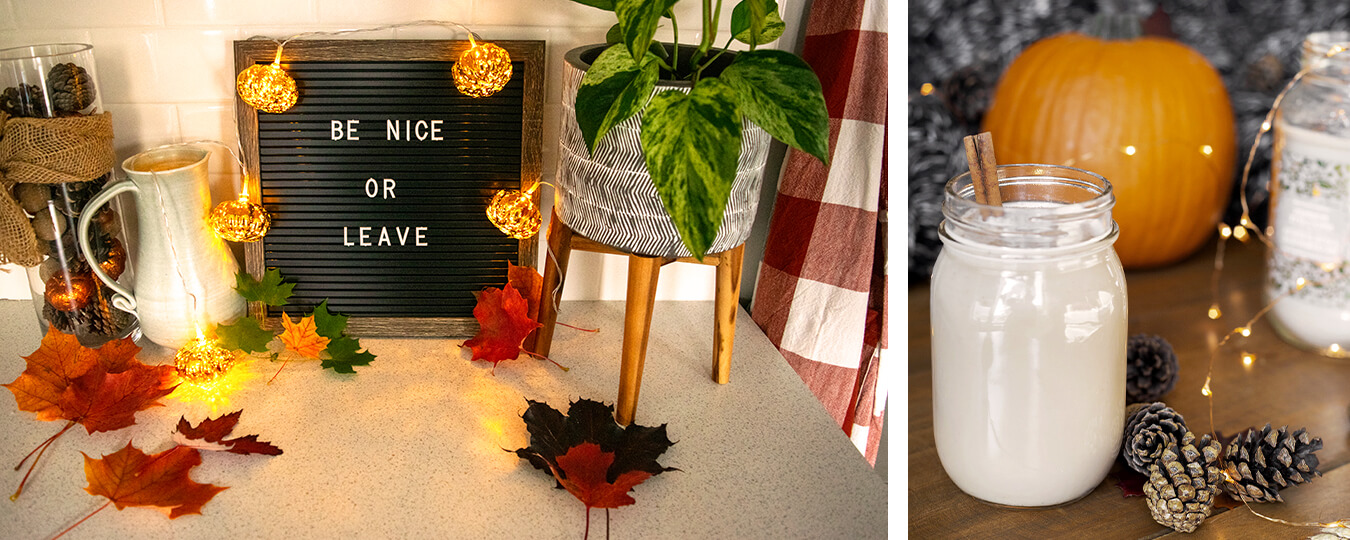 Autumn Light Displays
Who says strings of twinkle lights are just for wintertime? We love the look of a softly illuminated porch, patio, or balcony at night. When that warm glow is combined with the golden hues of fall foliage, it makes for a truly spectacular display. For something subtle that fits perfectly with a fall color palette, opt for some copper LED lights! Twist them around railings, pillars, and entryways, integrate them into your fall garlands, or fill up some transparent vases or lanterns and place them around the patio.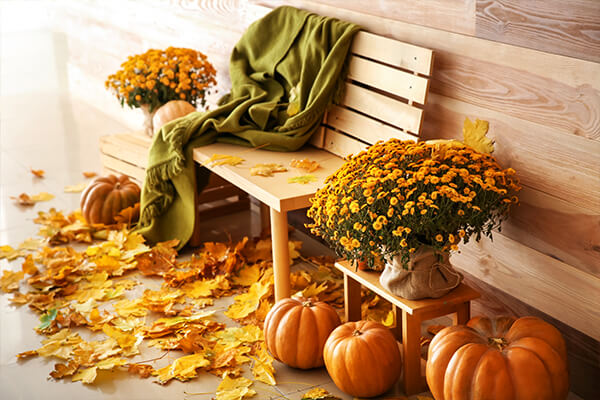 How to Decorate an Outdoor Bench for Fall
If you've got a bench on your patio or in your garden, you've got yourself a perfect accent piece onto which you can pile on the decorations without it looking strange or overdone. Fall is the season of the harvest and celebrating nature's bounty, so feel free to go wild and pile on a bunch of colorful gourds and pumpkins, planters full of ornamental kale and cabbage, and any of your other favorite fall plants.
If you've got any more fall garlands or twinkly lights, you can try wrapping them or securing them to the frame of the bench. Fall-inspired cushions also add a nice touch, and if you're feeling extra festive, you can prop up a cute plush scarecrow on the bench to greet visitors! Try to keep the decor concentrated to one side of the bench so that there's still some room to sit, and surround the base of the bench with assorted planters and pumpkins.
Got a vision in mind for your fall home decorations for outdoors? Visit a SummerWinds California location to see all the incredible plants, decorations, and other accessories available for the season! We have curbside pickup and home delivery available if needed.