Our Trend Forecast for California Gardens in 2021
Posted on: Wednesday, December 30, 2020
We've never been more excited to scream Happy New Year! While we've got a laundry list of reasons why we're looking forward to a fresh start, we're also curious to see how the high points of the past year will continue to evolve in the one ahead. Gardening saw a massive boom in 2020, and as more new gardeners enter the fold, this year promises to build on that momentum. Here are the California garden trends we foresee for 2021!
---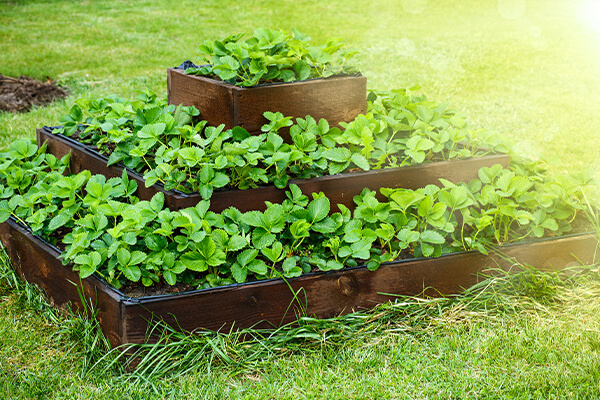 1. Custom Raised Beds
We're thrilled to see specialty raised beds in position to become the top gardening trend of 2021! While regular raised beds make it much easier to manage soil conditions (not to mention how much easier they are on our backs!), custom-designed beds will take their potential a few steps further. Spiral-shaped raised beds, for instance, are an easier way to grow plants with different soil and nutrient needs but similar light exposure requirements. Star-shaped raised beds allow you to segment your garden for easier companion planting while simplifying crop rotation. Plus, these creative beds add a whole new kind of focal point to your yard!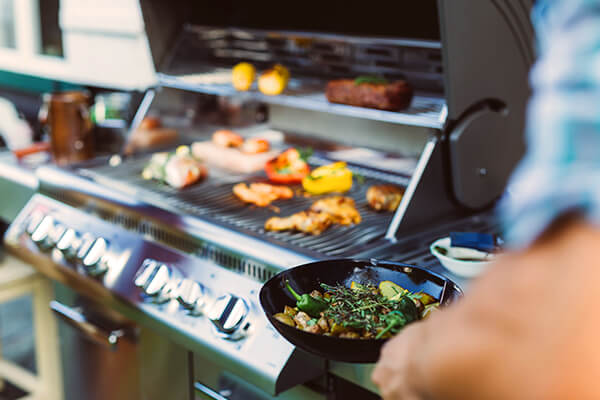 2. Outdoor Kitchens
Outdoor kitchens have graced high-end homes and design magazines for years now, but now that everyone is rediscovering the potential of their own living space, expect to see more of them! Attitudes toward restaurant dining are changing, and we'll see that reflected in a move toward other novel dining experiences. It will soon become commonplace to see spacious patios accompanied by outdoor pizza ovens, wine coolers, and food prep stations.
3. Smarter Gardening
Virtually every facet of our lives has been impacted by technological innovations, and gardening is no different! Smart gardening solutions like robotic weeders, automated watering systems, and digital moisture meters have been in production for some time now. However, as the demand for tech grows, and more people take up an interest in gardening, we expect many of these gadgets to hit the mainstream in 2021.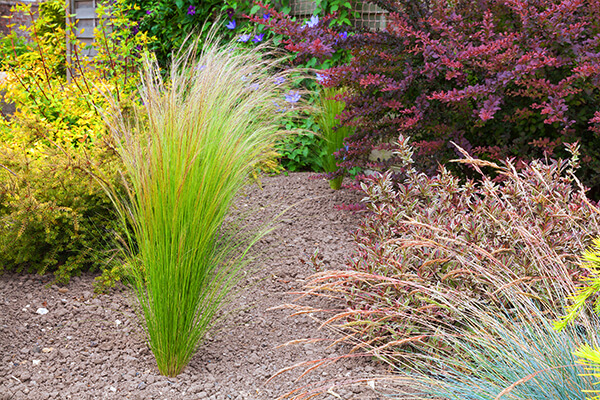 4. Eco-Conscious Gardening
The past year has really made it clear that the movement towards environmental cultivation is so much more than a trend—it's a cultural shift in motion. As people grow increasingly concerned about conservation, we'll see more and more interest in sustainable gardening tactics like growing native and pollinator-friendly plants, rainwater collection, and permaculture. We also predict that more households will start opting to replace their lawns with lower-maintenance landscapes that call for less water and fewer inputs.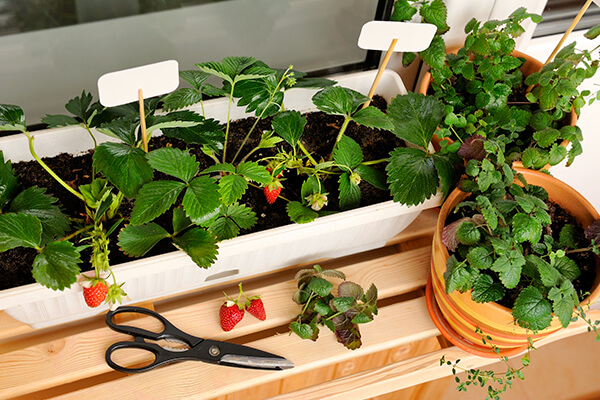 5. Fruits of Your Labor
If 2020 was the year thousands of people tried veggie gardening for the first time, 2021 will be the year these sophomore gardeners try their hand at fruit cultivation. We expect to see urban gardeners growing more compact fruits, like strawberries, in containers. For gardeners with a little more space, we expect a surge in home orchards, as well as more patio and landscape citrus trees. After all, who wouldn't want a steady supply of organic, healthy sweet treats?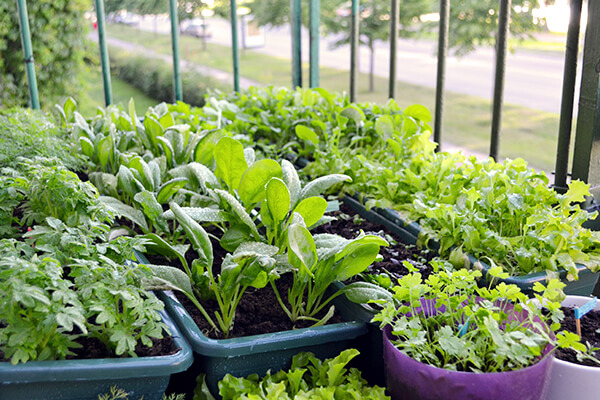 6. Small-Space Gardening
With so much of the urban population living in apartments and condos, there's no reason that gardening should only be accessible to people with yards. Container gardening was a big trend in 2020, and we expect the coming year to build on that with more creative ways to grow without a lot of room. Vertical gardening, green walls, balcony gardens, and even more inventive container gardening ideas will all remain hot throughout 2021.
We don't need to comment on the year we've all had, but we will say that the year to come is already looking brighter, with plenty to look forward to. Beyond these gardening trends for 2021, we hope that the renewed focus on outdoor living and sustainability continues to influence our lifestyles this year and for years to come. On behalf of your California SummerWinds Nursery locations, have a safe and happy New Year!
---