EarthBox - When You're Planting in Small Spaces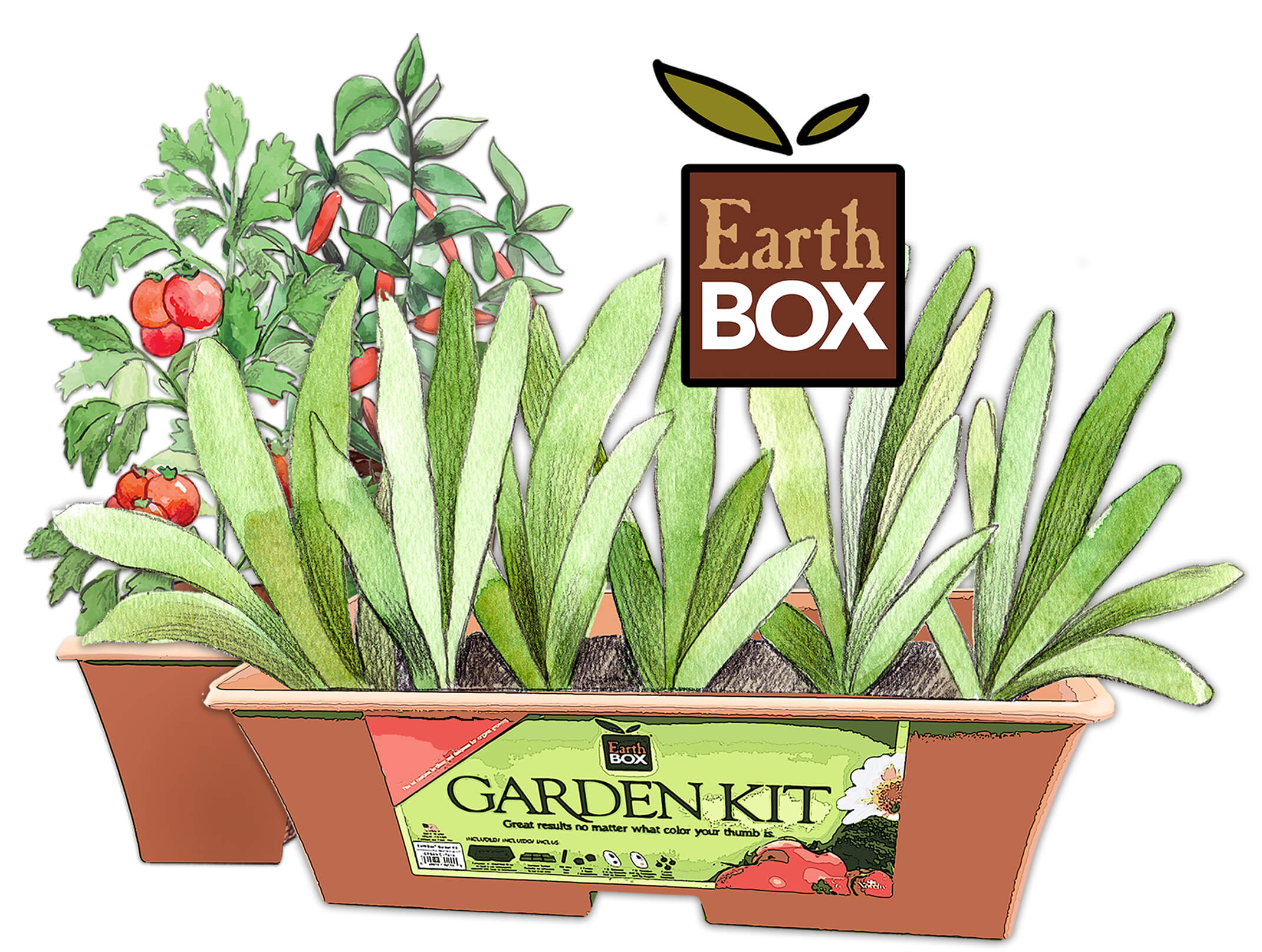 EarthBox® Garden Kits
Get better yields with less water, less fertilizer and less work with EarthBox®
Intelligently designed by agriculture engineers and tomato farmers, the EarthBox® Garden Kit is and all-inclusive, container gardening system that has what you need to successfully grow an abundance of vegetables, fruits and herbs. Award-winning and university-tested, this nearly maintenance-free system has been proven to increase yields - with minimal effort-while conserving water and using less fertilizer.
---
1.
Plant Food/Fertilizer: Give your plants the nutrients they need via a fertilizer strip that distributes food as it's needed.
2. Dolomite: Provides essential trace elements to support overall plant health and maintain pH. This will help prevent Blossom End Rod on tomatoes.
3. Growing Media: Eliminate poor soil conditions and disease with their high-quality peat-based growing medium.
4. Aeration Screen & Wicking Chambers: Prevents root rot and mold with EarthBox's aeration screen.
5. Water Reservoir: Holds nearly 3 gallons, allowing thirsty plants to draw water naturally.
6. Optional Staking System (Sold Separately): Eliminates the need for awkward cages or trellises, and is designed to provide stability.
7. Mulch Cover: Conserves water and prevents weeds.
8. Sustainable & Built to Last: Simply add casters for mobility to this Food-safe, BPA-free, recyclable resin system that is UV-stabilized to last for years in direct sun.
9. Water Fill Tube & Overfill Drain: Makes this system incredibly easy to water yet impossible to overwater your garden.