Climbing Roses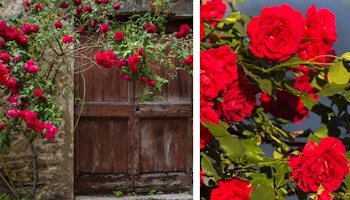 Lady in Red Climbing Rose
Lady in Red has long climbing arms. Don't worry, she won't invade your spaces she's not meant to as the plant is well contained and more compact than many Climbers. A true red with no hues of pink or blue all the way to the end of the flower's life. The large ruffled old-fashioned blossoms will take your breath away and falling in love with this lady is the only possible outcome.
Flower Size:

Large, ruffled, around 3½-4½ inch diameter, in small clusters

Intro Year: 2018
Flower Form:

Old-fashioned & very double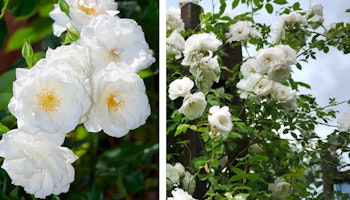 Iceberg Climbing Rose
World's best white landscape rose. It has all the great qualities of Iceberg in a vigorous Climber. Blooms on old wood only. Flowers more on established plants.
Flower Size: Medium
Intro Year: 1968
Height:

8' to 15'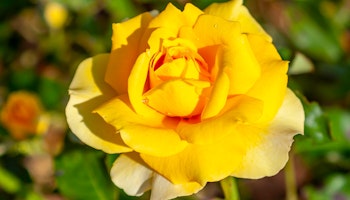 Royal Gold Climbing Rose
Rich golden HT-shaped buds and blooms with lasting deep yellow color. Cutting length stems. Blooms on new and old wood. Best color & size when cooler.
Flower Size:

Large

Intro Year: 1957
Height:

8' to 10'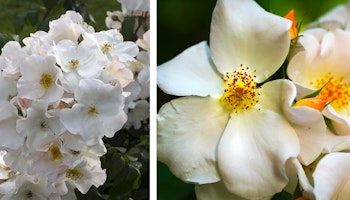 Sally Holmes Climbing Rose
Unlike any rose you've seen, Sally gives huge clusters that resemble Hydrangea heads—filled with buff-colored buds that open to white single flowers. Despite their frail appearance, the blooms last well even in heat. Vigorous, disease resistant and very free flowering. Blooms on new wood. Good in most temperatures. Deeper bud color when cool.
Flower Size: Large
Intro Year: 1976
Height:

3' to 5'
Source: Weeks Roses at weeksroses.com