Living Coral - Color Of The Year In Plants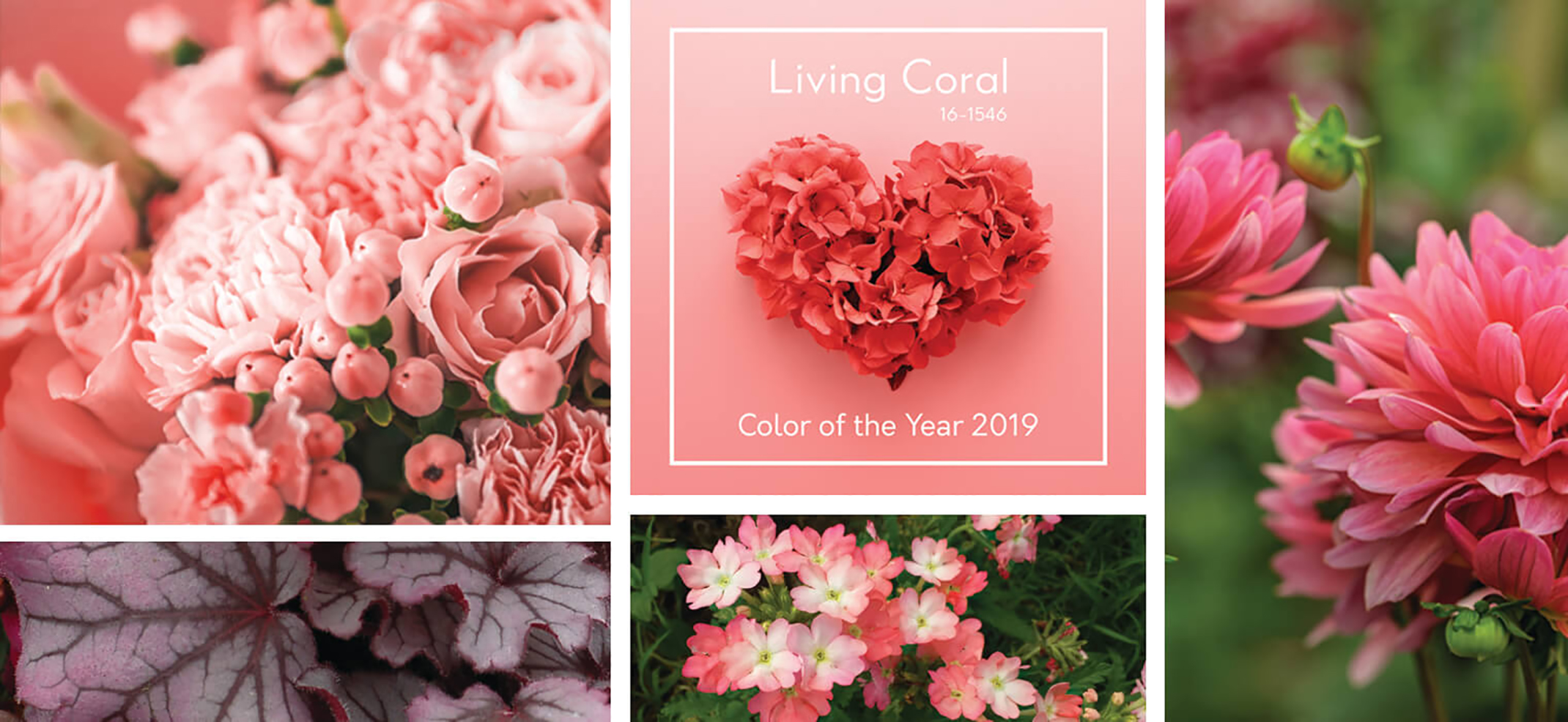 How to Create A Garden Inspired by Living Coral
Pantone describes Living Coral as "an animating and life-affirming coral hue with a golden undertone that energizes and enlivens with a softer edge."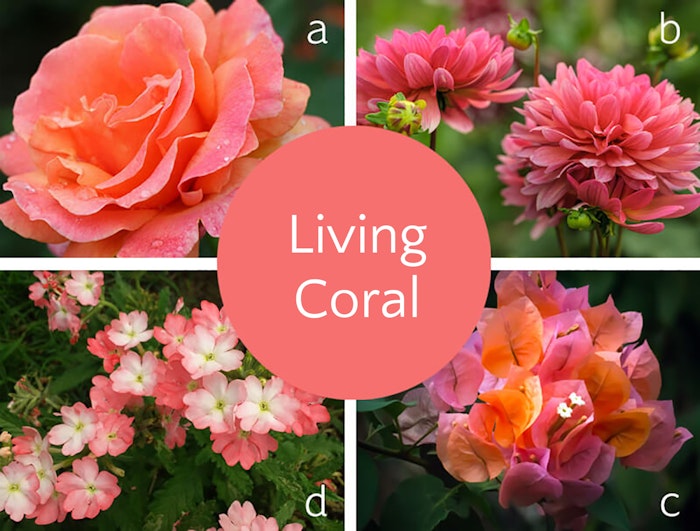 Emotive Qualities of Living Coral
Defined by Pantone, we found it only fitting to identify a flower that embodied those lovely qualities in looks and in reputation.
a. Comforting - Easy Does It Rose
- Delectable colors of mango orange, peach-pink & ripe apricot bounce off the mirrored glossy green leaves, providing a flamboyant fruit salad for the landscape. Her free-flowing swirling shades of sunset show up in fragrant large colorful clusters atop a rounded bushy plant. A disease resistant, vigorous, flowerful & fabulous seductress of the garden.
b. Engaging - Dahlia
- a beautiful showy bloom that ranges in many colors and styles.
c. Playful - Verbena
- as if a group of children all playing together, verbena is a bright cluster of small flowers that offer long lasting color to borders and trailing out of containers.
d. Optimistic - Bougainvillea
- A profusely blooming selection that boasts rich gold-colored flower-like bracts that age to a lovely pink. Features an exceptionally dwarf, mounding habit that is great for small spaces, containers or borders. Evergreen in frost-free regions; can be used in colder climates as a summer annual for patio containers and hanging baskets.
---
Even More Plants That Embody the Living Coral Spirit Plus the Companion Plants That Highlight Them...
Living Coral looks great with flowers that have a similar warmth, such as burgundy, red, pink, yellow, cream, gold and orange. For a vivid combination you can also pair coral flowers with purple, periwinkle or violet-blues.
Teal blue is coral's complementary color, so plants with blue-green foliage such as lavender, Artemisia and various grasses are great companions. This also goes for grey-blue and olive green foliage in plants like lamb's ears, sage and dusty miller.

~Ruby, SummerWinds Green Goods Coordinator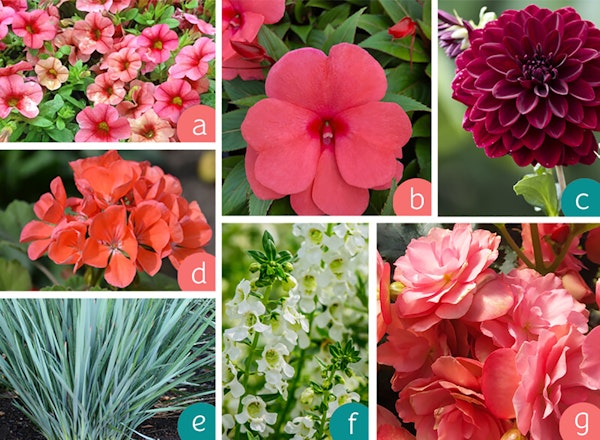 a. Million Bells (Calibrachoa)
b. New Guinea Impatiens
c. Dahlia (Deep Red or Burgundy as a Companion)
d. Geraniums
e. Dianella (Companion)
f. Angelonia (Companion)
g. Begonia
---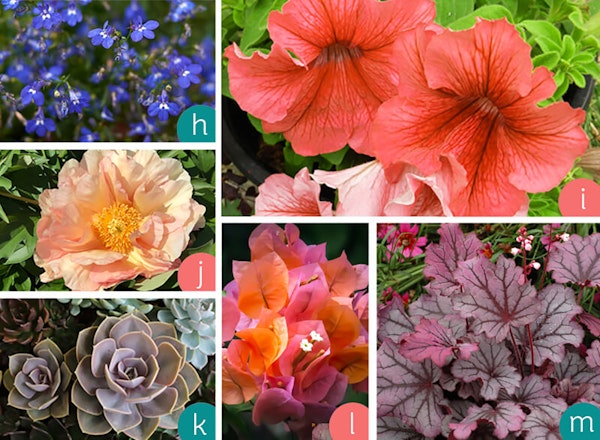 h. Lobelia (Companion>
i. Petunias
j. Peony
k. Succulents (Companions)
l. Bougainvillea
m. Heuchera (Companion)
These are just a few of the many wonderful plants we have in-store. Stop by your local SummerWinds Nursery and see what inspires you.
---
Source: pantone.com | PANTONE 16-1546 Living Coral