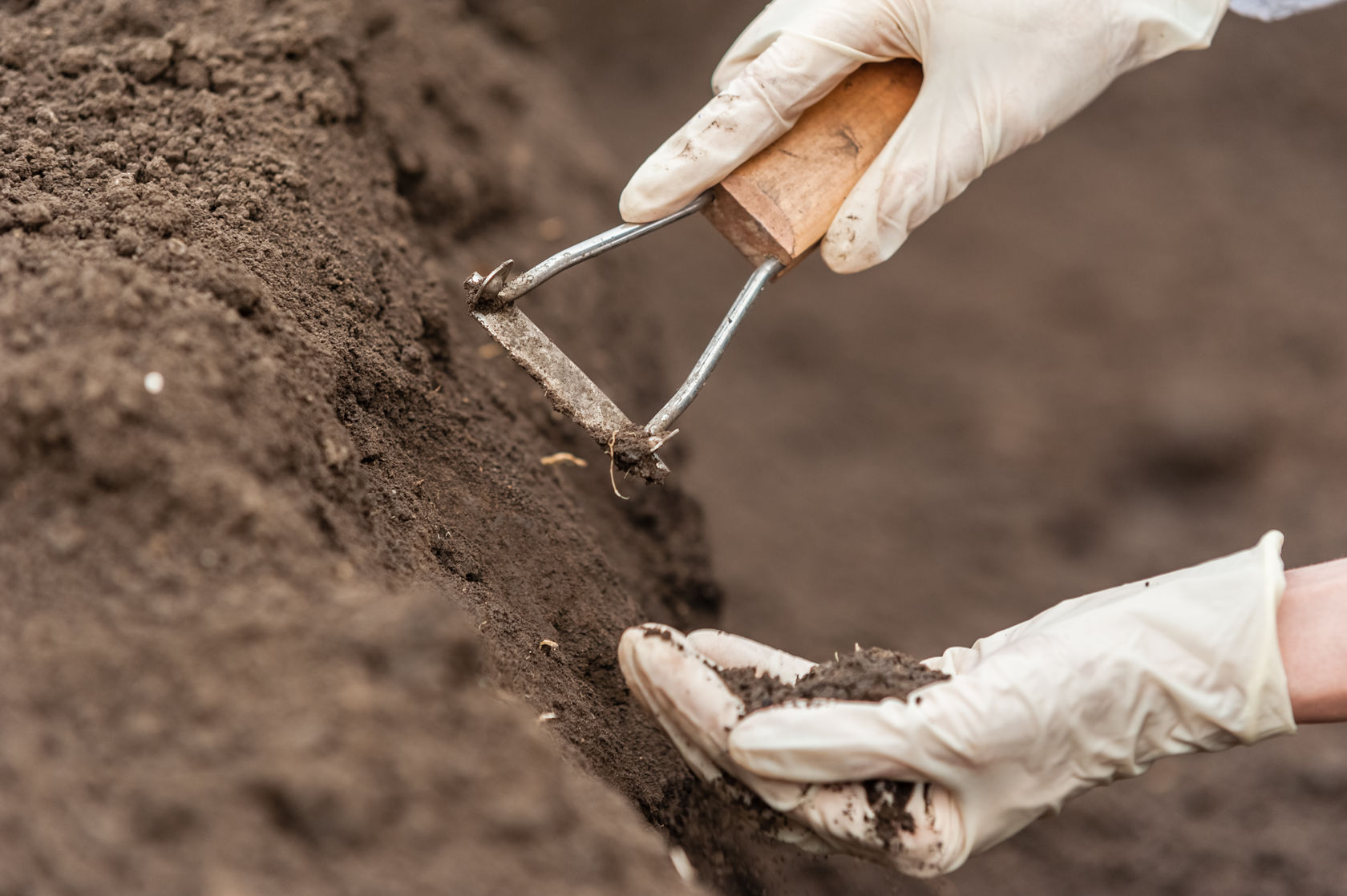 Surviving the Winter Months: How to Prepare for Spring Now
Posted on: Thursday, January 4, 2018
Alright winter, enough already. We're ready for spring days, dry dirt and the opportunity to garden again.
Now that the holidays are over, it may seem like it's just cold; we miss you sun!
If you feel like you need to do something with your hands, there are things you can do to prepare your garden for spring now and even help yourself at the same time. Keep reading for tips on soil prep, ways to protect your indoor plants and why garden prep can help your mental state.
Top Benefits of Preparing for Spring Now
Soil Preparation for Spring
There's no time like the present to prepare your garden for spring. At SummerWinds Nursery, we want to make sure you're ready for whatever gets your garden going! Even if you're still not sure what you want to plant yet, you can get your garden space ready. Tilling, or turning, the soil is a great activity to do now, in preparation for spring planting. You may want to add chicken manure, steer manure or your favorite compost. Turning and enriching the soil with nutrients is beneficial anywhere in your yard or plant beds; soil can compact over time which leaches the nutrients out of the soil, especially if amendments or composts haven't been added for a while.
Additional Perks to Prepping Your Soil:
Increased Vitamin D production – While you enjoy some rays tilling your soil, your body enjoys increased Vitamin D production, which boosts your metabolism and enhances your mood.
It's a family affair – This is a perfect opportunity to teach your family what it takes to grow a happy and healthy garden—from the beginning. Side effects? Dirty hands, in addition to a growing appreciation for all things green and time outdoors with your family!
A feeling of accomplishment – Show that soil who's boss and do something that makes you feel productive.
Out-do your neighbors – Be the first to get out there. Show that neighbor who always rakes up their leaves first, that spring is your time.
Fresh air – Enough said! Take a big breath and breathe deep.
Winter Sowing - Getting Seeds Ready for Spring
Have you heard of winter sowing? Here's a definition of winter sowing and tips from The Spruce.
Sowing seeds in winter is actually a very old technique; many seeds even sow themselves in winter. Starting them in enclosed containers simply gets them going a bit sooner in the spring. You can help things along with these winter sowing tips.
If you'd like to try winter sowing, here are some tips to get you started:
Choose seeds that are hardy. Seeds of tropical and tender plants will die in the cold. Some good choices for your first efforts at winter sowing include:

Flowers: Alyssum, Butterfly Weed, Calendula, Coreopsis, Cosmos, Foxgloves, Hollyhocks, Petunias
Vegetables: Beets, Broccoli, Cabbage, Chard, Carrots, Kale, Mache, Radishes, Spinach

You can either direct seed or start seed in containers, to be transplanted later. Direct sowing will not give you as much of a head start as sowing in containers because the soil in the ground will not warm up as quickly as the soil in the plastic container. However, it will save you the time and effort of transplanting later.
If using containers, be sure to use a container that can handle the freezing and thawing caused by winter weather.
Make sure you have drainage holes at the bottom of the container and air vents in the top covering. Keep the vents small to begin with, and widen them as the weather warms in spring.
Use at least 2–3 inches of potting mix, preferably 3–5 inches. This will help insulate the seeds and prevent them from being heaved to the surface.
Sow more seeds than you think you'll need. Germination rates will be lower than if grown in ideal conditions. However, don't sow too thickly or the seedlings will crowd each other out when they begin to grow.
Label your containers. You think you will remember, but chances are good you will not.
Many self-seeders can be sown in the fall for early spring germination or in very early spring for a later bloom. Starting your seeds at staggered times will give you a longer season growing season.
Expect to lose a few, but be warned that winter sowing is addictive.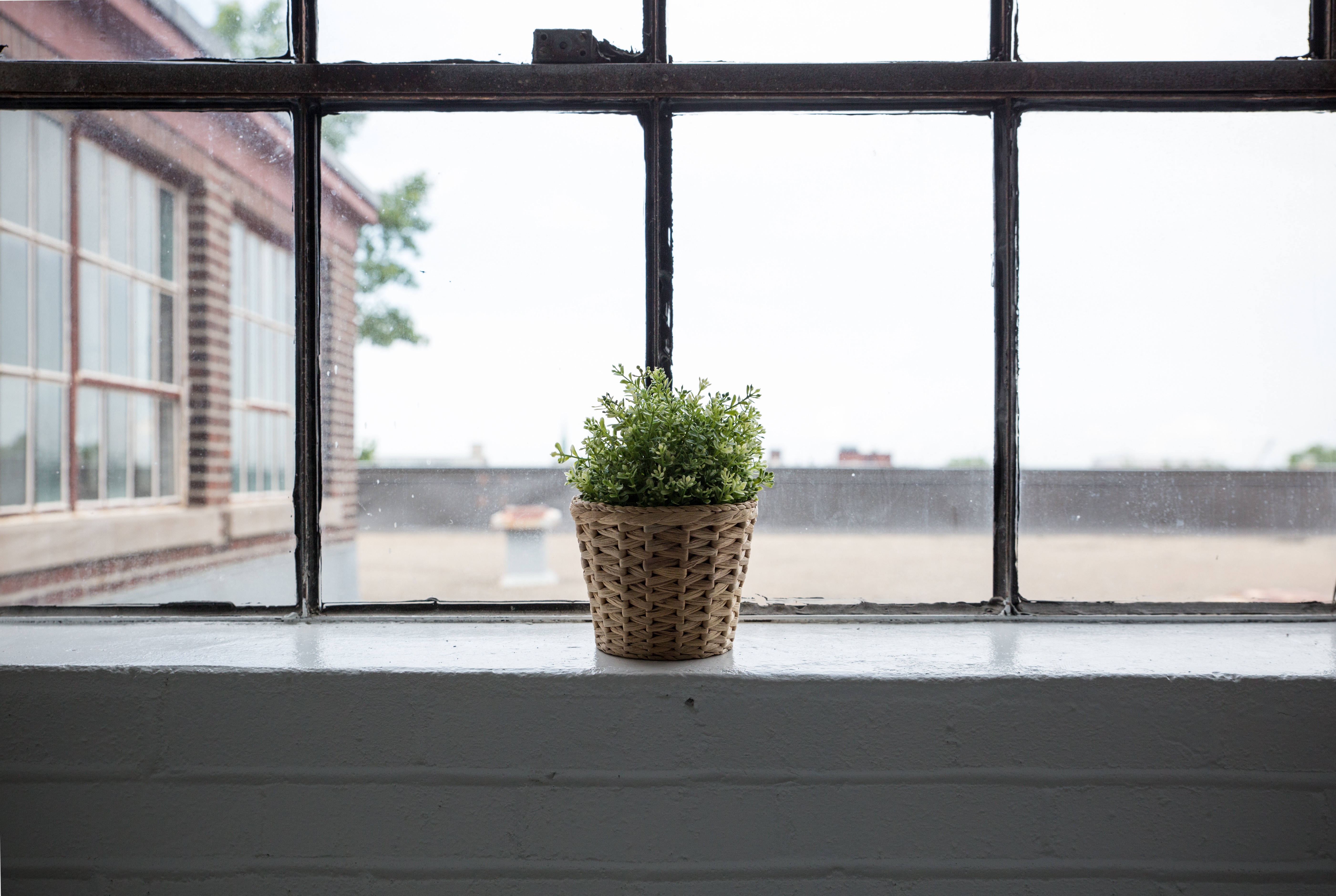 Keep Plants Comfortable as They Wait for Spring
It can be easy to take care of plants during the spring and summer months because the warmth and sun rays happen on their own and you just have to do some basic maintenance. Take a look at these tips to make sure your houseplants are taken care of as they wait for spring.
Keep Them at a Lovely 70º F
While your houseplants need and like the light, during the winter months, those that are placed too close to windows and doorways may get too chilly from those drafty locations. The opposite it true as well; most houseplants can't tolerate much of a temperature change and if they are sitting too close to a vent or heater, they may experience dryness or poor circulation. Like us, houseplants thrive at temperatures between 65º and 75º F.
Give Them a Nice Sponge Bath
Simply dusting, spraying or wiping down your houseplants will relieve that stress weighing them down. A healthy plant is less likely to attract bugs, too.
Dip Their Roots and Get Out
Houseplants that sit in water for more than 20 minutes or so can endure salt burn on their precious roots. It's best to water thoroughly and discard excess water at the basin.
Provide a Little Extra Sunshine
Because the days are shorter during the winter months, your plants may need a little more direct light (maintaining that reasonable distance from drafty windows and vents). Also, try turning them a quarter turn each week to make sure they grow evenly. Don't make them work too hard for it.
Give Them the Right Food
Fertilizing your houseplants during the winter months is still a great idea but make sure it's the right kind. Feed them with a time-release fertilizer like Osmocote Plus. After one application (based on the size of the container), each time you water, the fertilizer is released into the soil and will feed your houseplant for up to 6 months. Water soluble fertilizers aren't recommended during the winter season because you have to water and then water again. And if applied when plant is dry, it could burn the roots and/or plant.
Keep Yourself Healthy from Winter to Spring
If you're feeling blue or down from the winter months, here are a few reasons to start gardening in the cold to receive the incredible mind and body benefits from planting and tending to your garden.
The Body Getting your hands dirty in the garden is fun, rewarding and a healthy form of physical fitness. Gardening works out your entire body as you dig, water, weed and pull. Physical exercise has so many amazing benefits and choosing an activity that you enjoy makes it much more likely that you will get out and get active. By getting out into the garden and sweating a little in the labor of plant love you are:
Strengthening, bones, muscles and joints
Improving mental health and outlook
Decreasing lifestyle diseases such as obesity, high blood pressure, diabetes, osteoporosis, heart disease, stroke and some cancers
A fun time in the garden might leave you dirt tired, but the rewards are abundant and edible, and you get to reap the benefits of an enjoyable hard day's work.
Mind and Mood What is good for the body is also good for the mind. It has been found that getting a little dirty has many positive effects on the brain. Soil contains 'friendly' bacteria that can alter your mind frame and lift your mood in the same way as an antidepressant. Gardeners are exposed to friendly bacteria through skin contact and inhalation as they work the soil.
Gardening is also a big stress reliever. With all the worries life, stress can negatively impact our mental and physical well-being.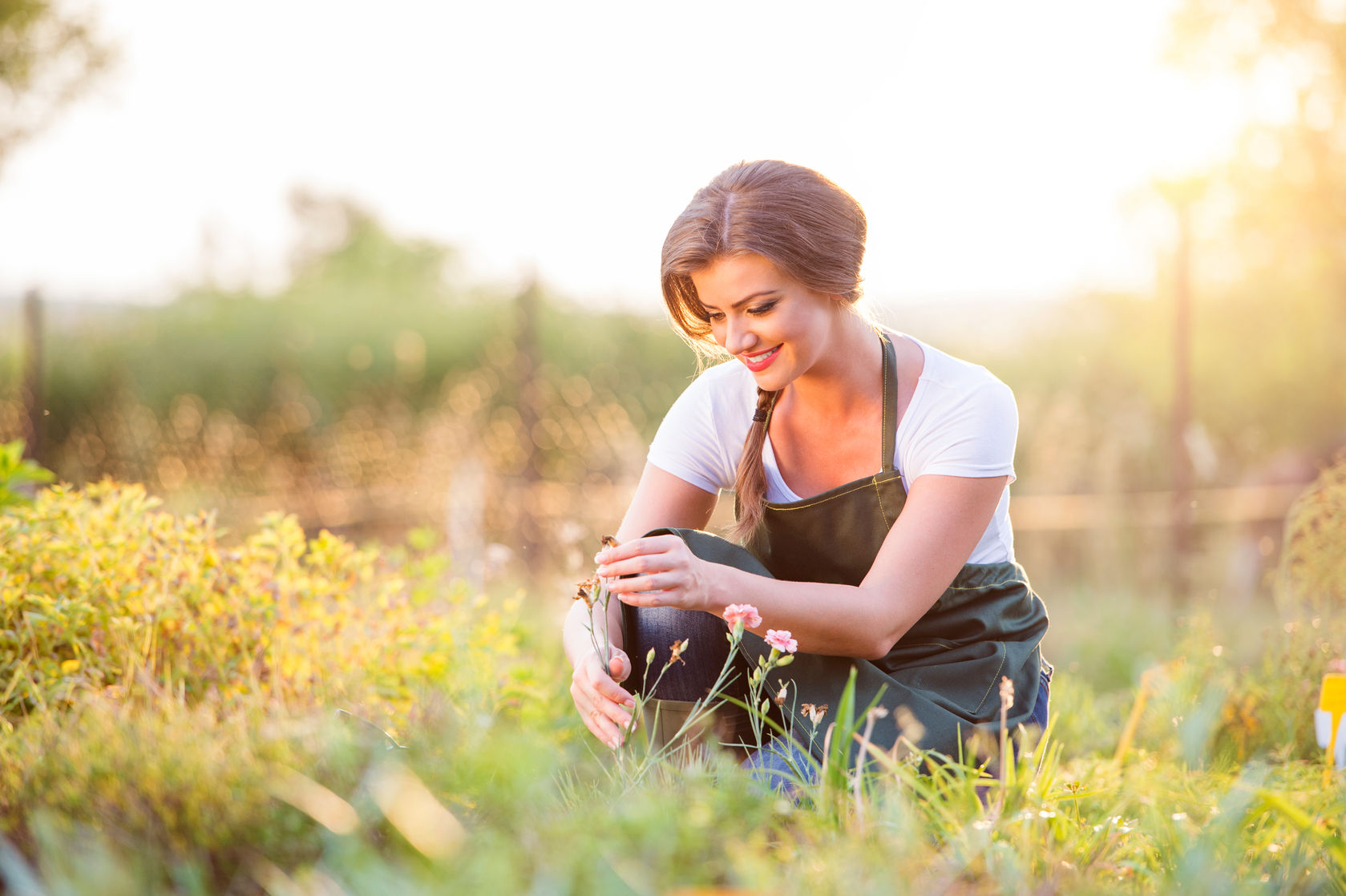 Nutritional Benefits from Gardening
Growing your own food means you control what is added to the soil or sprayed on the plant. When you grow your own food, you ensure your plants are grown in the best and healthiest environment possible. This in turn means the crops grown will have the greatest nutritional benefits for your body. Home gardens are filled with fruits and vegetables that are some of the healthiest foods you can eat. When you put the effort into choosing, growing and harvesting your own fruits and vegetables, you are likely to eat more of them. Studies have shown that gardeners eat more fruits and vegetables than their peers. Remember, you are what you eat.
Making it to Spring
Spring is just around the corner, though it may seem too far away. If you're eager to start gardening again, there are things you can do now. You can prepare your soil for spring, begin winter sowing, take care of your house plants and heal your body and mind through gardening. Visit your local SummerWinds Nursery to begin preparing for spring today!
About SummerWinds Nursery: SummerWinds Garden Centers is a leading high-end retailer of garden and nursery products. Headquartered in Boise, Idaho, SummerWinds operates retail nurseries in the greater Phoenix, Arizona area, and in Silicon Valley, California, making it one of the largest independent retail nursery companies in the west. SummerWinds appeals to both the serious and casual gardeners, with a broad selection of premium gardening products and a friendly and knowledgeable staff. www.summerwindsnursery.com