Garden Gift Wrap Toppers Your Family and Friends Will Love
Posted on: Friday, December 14, 2018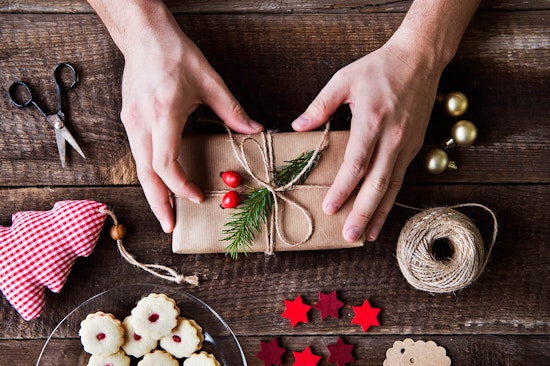 It's the holiday season and thoughts of gifts and wrapping paper are in the air. Most people simply buy wrapping paper and ribbons to decorate presents, but have you ever considered trying a garden DIY gift wrapping approach? Make your holiday presents stand out by personalizing special gifts with a playful botanical twist!
It's easy to make your own gorgeous foliage gift decor by using a few staples from your tool box and garden.
Shop Terrain suggests using Nutscene twine to partner with fresh botanicals. Nutscene was patented after the first type of, "Pull from the center of the spool," garden twine. The name is derived from the fact that when tied around greenery, it cannot be seen, or "not seen" – 'Nutscene.' There are a variety of colors to choose from to complement wrapping different botanicals.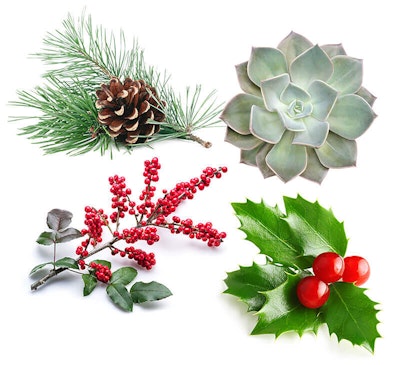 To create beautiful homemade décor to top your gifts, you'll need the following materials:
Foraged evergreens
holly and berries or succulents
Nutscene twine and/or floral wire
Wire cutters
Ribbon or a bow in the color of your choice
Craft paper, newspaper, holiday gift wrap or felt Small ornaments or holiday toys (optional)
How to Create Custom Garden Gift Décor
Holiday DIY Evergreen Gift Topper Ideas
are the perfect way to showcase your love of plants and DIY crafts! You can use her easy instructions to create gorgeous garden toppers for your packages.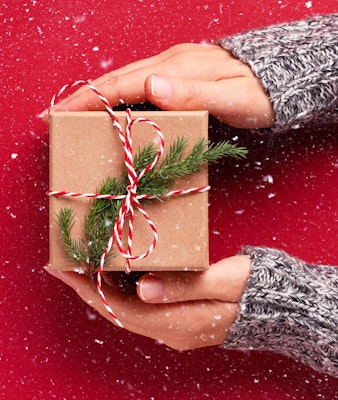 Start by wrapping your gifts with paper of your choice. Go rustic with newspaper, crafty with construction paper or felt, or fun and festive with holiday gift wrap!
Trim off several 2- to 3-inch symmetrical pieces from your evergreen plant or tree with wire cutters or garden trimmers. Start with two similarly sized pieces.
Gently layer your evergreen pieces together, slightly overlapping one on top of each other.
Cut a 1-foot piece of floral wire. Measure to about 1-inch from the end of the wire and start from there.
Twist your wire around the two sprigs of your evergreen and leave the rest of the wire free. Be careful to not crush the foliage. Leave one small branch free from the wire.
Twist both ends of the wires together to keep the sprigs fastened together.
Place another evergreen sprig on top of your first two pieces and wind your wire around it. Twist your wire around the plant stem to gently connect the sprig to the previous ones. Do your best to keep everything connected until you've developed a 6-inch-long garland. For a more festive look, add holly and berries to your evergreen wreath as well as holiday ornaments using Nutscene or floral wire.
Using floral wire, add a bow to the top, side or bottom of your garden wreath.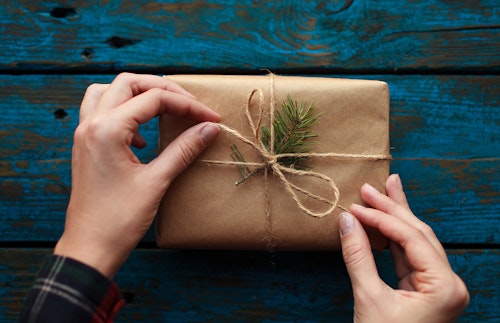 Another creative take on a garden wreath can be made using succulents. When working with succulents, threading the floral wire through the base will allow you to attach other embellishments around them. Complete your wrapped gift's design by adding the stunning evergreen or succulent wreath to your package. Now that you have the garden topper decorating basics down, you can expand your materials list, let your creativity flow and become a gift decorating master! The best part about these garden gift toppers are that you can use different materials to decorate for any occasion.