Grow a Trendy Garden with the Color of the Year
Posted on: Monday, June 4, 2018
We often offer helpful tips to grow a successful and thriving garden, but today we're going trendy! This year's Pantone Color of the Year is Ultra Violet, a shade we absolutely love! This bright, beautiful and vibrant hue adds incredible color and personality to any garden.
As Pantone describes the color de jour, "Complex and contemplative, Ultra Violet suggests the mysteries of the cosmos, the intrigue of what lies ahead, and the discoveries beyond where we are now. The vast and limitless night sky is symbolic of what is possible and continues to inspire the desire to pursue a world beyond our own."
Even some of your favorite artists have been drawn to the color. "Enigmatic purples have also long been symbolic of counterculture, unconventionality, and artistic brilliance. Musical icons Prince, David Bowie, and Jimi Hendrix brought shades of Ultra Violet to the forefront of western pop culture as personal expressions of individuality," noted Pantone.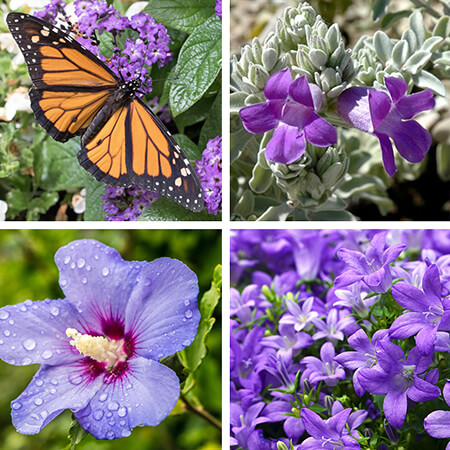 Pop some ultra violet color into your garden with these flowers:
Bellflowers - Campanula
Pentas
Blue Emu Bush Sages
Blue Hibisucus
Vinca
Ipomoea batatas "Blackie"
---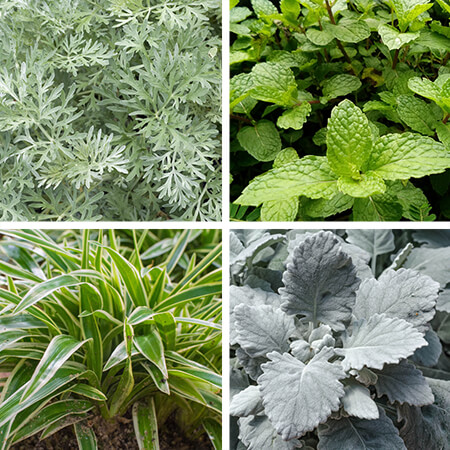 Pair these stunning plants with them to accentuate ultra violet color:
Artemisia
Mint
Creeping Mother of Thyme
Penstemon
Foxglove
Silver Dusty Miller Plant
Green Tasman Flax-Lily
---
If you want to add this picture perfect ultra violet color and their perfect pairings to your garden, visit your local SummerWinds Nursery! Our expert garden coaches are here to help you select the ideal flowers for your space and offer any planting tips you need. What do you think 2019 will bring to your garden?
About SummerWinds Nursery: SummerWinds Garden Centers is a leading high-end retailer of garden and nursery products. Headquartered in Boise, Idaho, SummerWinds operates retail nurseries in the greater Phoenix, Arizona area, and in Silicon Valley, California, making it one of the largest independent retail nursery companies in the nation. SummerWinds appeals to both the serious and casual gardeners, with a broad selection of premium gardening products and a friendly and knowledgeable staff.