Celebrate Cinco de Mayo With Flowers and Vegetables
Posted on: Thursday, May 3, 2018
It's almost Cinco de Mayo, a day where many drink margaritas and enjoy classic Mexican food. Plus it provides the perfect excuse to plant a few native Mexican plants in your yard, like your very own cactus or avocado tree!
While these are a few fun aspects of the holiday, do you know the history behind it? According to History.com, "Cinco de Mayo, or the fifth of May, is a holiday that celebrates the date of the Mexican army's 1862 victory over France at the Battle of Puebla during the Franco-Mexican War."
As Punch Bowl explains, in the town of Puebla, where the battle took place, there are "Large parades that feature people dressed up as Mexican and French soldiers. Vendors sell traditional Mexican foods as well as patriotic clothing and accessories for people to wear during the celebration. There is also sometimes a reenactment of the Mexican's victory over the French troops that takes place in Puebla for visitors and residents to attend."
Native Mexican Plants for Cinco de Mayo
Are you ready to add a few Mexican plants to your yard in honor of Cinco de Mayo? Here are some of our favorite plants native to our southern neighbor's region. Please Note: These plants may not be available at your local SummerWinds Nursery. Feel free to contact your local store to find out if the species you're interested in is in stock.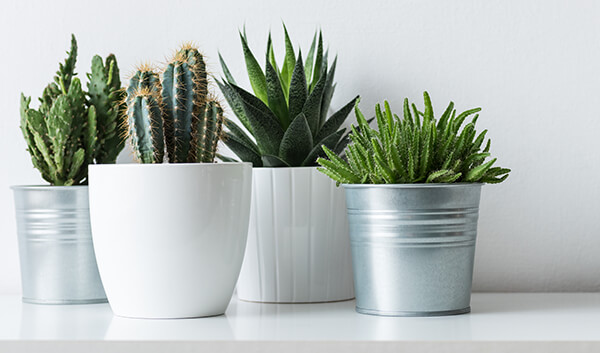 Cactus
This might be the most closely associated plant to Mexico. There are just about 150 varieties of these pokey plants and they require little water; they're perfect as house plants.
Maguey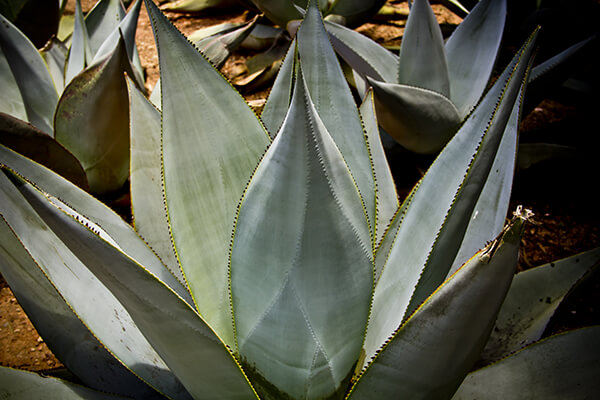 This plant is a favorite because it's where tequila comes from. As The Culture Trip notes, "While all tequila is technically mezcal, not all mezcal is tequila! Find the blue agave in the popular town of Tequila, Jalisco or the maguey plants used for henequen and sisal are found on the Yucatán Peninsula."
Ahuehuete
This is the national tree of Mexico and is a famous one at that. The ahuehuete tree in Oaxaca is the widest tree in the world with a diameter of nearly 40 feet!
Dahlia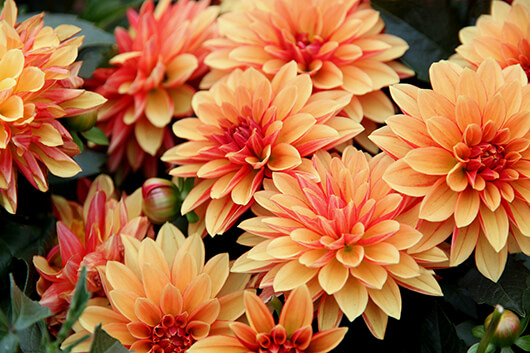 The dahlia plant is the national flower of Mexico and blooms in autumn. You can also enjoy this flower in a salad!
Cempasuchil
This orange bloom is famously associated with Day of the Dead celebrations and is commonly used as decorations in October and November. Along with being orange, the flowers can also be yellow and purple. They can add a lot of festive color to your garden!
---
Grow Your Own Cinco de Mayo Vegetables
One of the best parts about Mexican food is that the culinary creations use fresh, healthy delicious vegetables you can grow in your garden. Then you can literally enjoy the fruits of your labor on Cinco de Mayo – or any other day of the year!
If you want to incorporate some recipes into your diet (which are included below), here are some tips to growing classic Mexican ingredients.
Peppers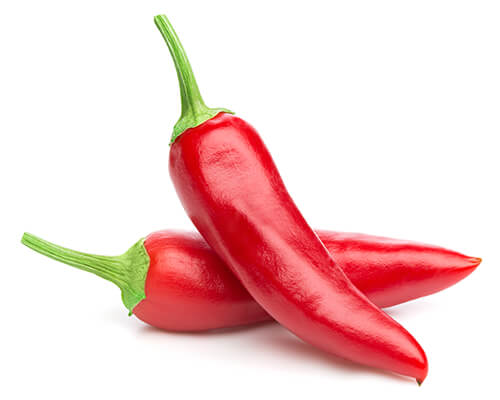 Do you love a little extra heat in your food? Follow these tips from Bonnie Plants to grow peppers yourself.
Get pepper plant seedlings out after the last spring frost. They grow well in raised beds and containers.
Place them 18 to 24 inches apart in a sunny, well-drained location. These plants need at least 6-8 hours of sunlight per day.
Add compost or other organic matter into the soil when planting.
Water right after planting, then regularly throughout the season. Shoot for a total of 1-2 inches per week, but water more when the temperatures rise.
Give the peppers continuous-release fertilizer or a liquid plant food.
To help keep the soil cool and moist, spread mulch around.
Use a small stake to support the pepper plant.
To harvest peppers, use shears or a knife; then place in the fridge. Pick all the peppers before the first fall frost comes.
Safety Tips: Be sure to use gloves when handling peppers and avoid getting any in your eyes. As Bonnie Plants notes, "Capsaicin, the oily compound that produces the heat in a hot pepper, is primarily concentrated in the veins, ribs, and seeds." Be sure to wash your hands and surface area that has contact with the hot peppers.
Avocados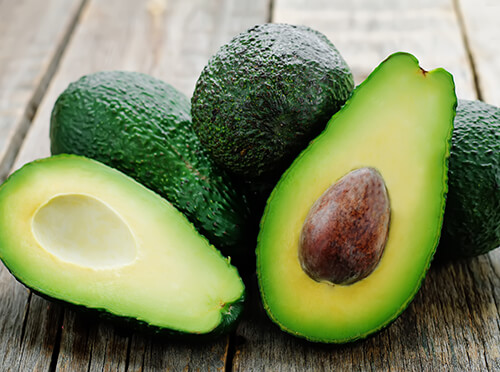 1. Are you an avocado fan? Garden Guides offers these tips to grow an avocado tree in your own back yard.
Pick a planting location for the avocado tree that is fast-draining and has a high nutrient value. Choose an area that is not part of a lawn and is protected from wind.
2. Dig a hole 2 to 3 times the width of the container the tree came in and the same depth. Loosen the soil in the hole and fill it with water. It is best to plant the avocado in a 15-gallon container.
3. Combine equal parts of organic compost and sand with the removed soil. Gently pack the soil around the root ball.
4. Build a 4-inch-high berm around the base of the plant with the remaining soil and fill it with water. The berm creates a water basin to thoroughly moisten the root ball.
5. Add a 4-inch-high layer of compost around the tree at a distance of 12 inches from the trunk.
6. Deeply soak the plant every 2 to 4 weeks in the summer. Irrigate the tree for several hours to soak the soil and push salt away from the root ball.
7. Fertilize the avocado tree with a fish emulsion 1 or 2 times during the growing season. The avocado tree does not tolerate increased salt levels and should not be fertilized with chemicals.
8. Provide a sun shade June through August to prevent the tree from being burned. Plant the tree where it is shielded from the hot afternoon sun or you can use a shade cloth for coverage.
---
5 Popular Cinco de Mayo Recipes
One of the best aspects of Cinco de Mayo is the delicious food! Here are some delicious recipes to make your day a tasty one. Feel free to use ingredients from your vegetable garden when possible!
Guacamole Recipe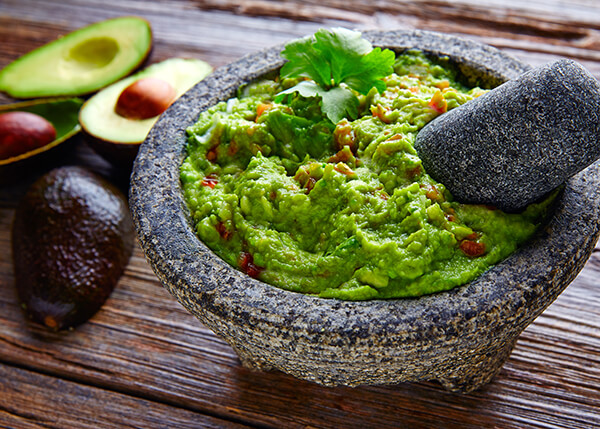 Don't you love guacamole? Here is a great and simple recipe from Genius Kitchen for a delicious Cinco de Mayo dip:
Ingredients:
5 large Hass avocadoes (black in color, slightly soft to the press)
Juice of 2 large limes
1 medium white onion (diced)
3⁄4 cup loosely packed fresh cilantro (chopped finely)
1 large tomato (diced-make sure it isn't overly ripe)
Salt
Finely chopped fresh jalapeno (optional)
Instructions:
1.Slice the avocados in half and discard the seeds. Scoop the avocado out of the shells with a spoon and place it in bowl.
2.Add the juice of one fresh lime immediately to prevent browning. Use a fork and mash it to desired consistency.
3.Add chopped onions, tomato and cilantro. Stir gently to mix the ingredients.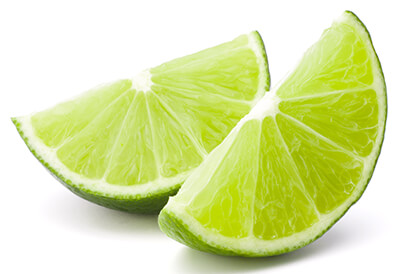 4.Add the juice of the second lime and then salt to taste. Stir just slightly, until everything is incorporated.
5.Add jalapeño to taste.
Salsa Recipe
If you're going to have guacamole, chances are you're also going to have salsa! The wonderful thing about salsa is that you can gather many of the ingredients from your own garden! Here's a fresh recipe from Alton Brown to enjoy for Cinco de Mayo.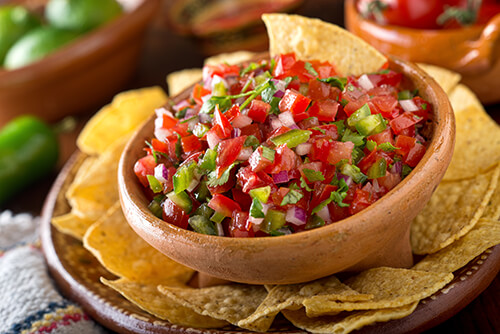 Ingredients:
6 Roma tomatoes, chopped
4 garlic cloves, minced
2 seeded and minced jalapenos, plus 2 roasted, skinned and chopped jalapenos
1 red bell pepper, finely diced
1/2 red onion, finely chopped
2 dry ancho chilies, seeded, cut into short strips and snipped into pieces
1 Tablespoon olive oil
1 lime, juiced
Chili powder, salt and pepper, to taste
Fresh scallions, cilantro or parsley, to taste
Instructions:
1.In a bowl, combine all the ingredients. Place in refrigerator for up to 12 hours for flavor infusion.
2.Serve with tortilla chips.
Paloma Recipe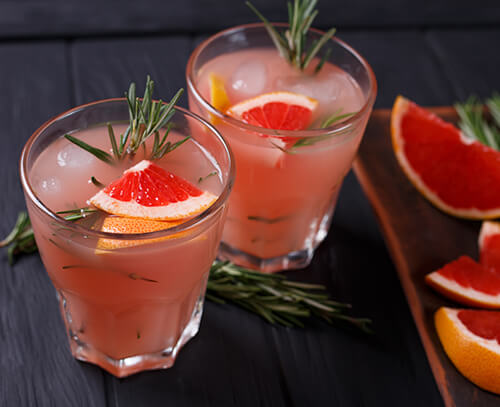 If you want to top your day off with a delicious Mexican cocktail, switch things up and check out this Paloma recipe.
Ingredients:
Kosher salt
1 grapefruit wedge
¼ cup fresh grapefruit juice
1 Tablespoon fresh lime juice
1 teaspoon sugar
¼ cup mescal or tequila
¼ cup club soda
Instructions:
1.Pour some kosher salt on a plate. Rub half of rim of a highball glass with grapefruit wedge; dip rim of glass in salt.
2.Combine the grapefruit juice, lime juice and sugar in a glass; stir until sugar is dissolved.
3.Stir in mescal, add ice and top off with club soda.
4.Garnish with a grapefruit wedge.
Lemon Basil Margarita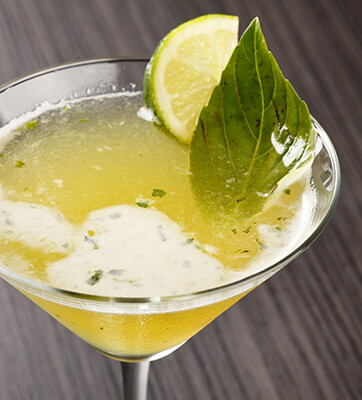 Combine fresh herbs from your garden with this classic drink from Creative Culinary.
Ingredients:
1 1/2 oz Blanco Tequila
1 oz Cointreau
1/2 oz Fresh Lemon Juice
1/2 oz Fresh Lime Juice
1/2 oz simple syrup
3 Basil Leaves
For Garnish
Sugar/salt combination for the rim
Lemon slice
Basil leaf
Directions:
1.Rim the glass with a combination of sugar and salt or, if using the Fresh Origins botanicals, a combination of half sugar/salt mixture and half botanicals.
2.Tear the basil and combine it in a shaker with the rest of the ingredients. Add ice; shake well and then pour into an ice filled rocks glass over a strainer. Garnish with basil and a lemon wheel.
Horchata Recipe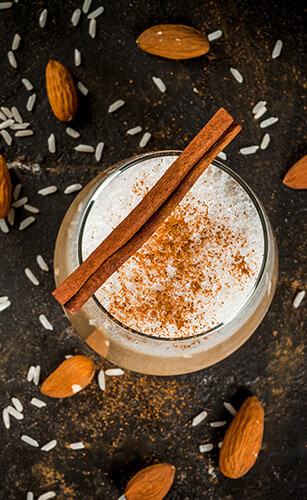 If you've have kids around or don't want alcohol for Cinco de Mayo, Horchata is another favorite drink from Mexico. Here's how to make it with ingredients and instructions from The Spruce Eats.
Ingredients:
1 cup long-grain white rice (uncooked)
1 cinnamon stick (approximately 5 inches, broken into several pieces)
1 teaspoon
Lime zest
5 cups drinking water
1/2 cup sugar (white)
Instructions:
1.Pulverize the rice in a blender until it reaches a floury consistency. Toss it with the cinnamon stick and lime zest, and let it rest in an airtight container at room temperature overnight.
2.Put the rice mixture back in the blender and blend it until the cinnamon stick pieces are fully broken down. Add 2 cups of water to the mixture, stir it and put it in the refrigerator to soak for 2 hours.
3.Strain the liquid into a pitcher or bowl through a fine sieve or a few layers of cheesecloth, squeezing frequently to remove as much of the milky rice water as possible.
4.Add the remaining 3 cups of water and the sugar; stir until the sugar dissolves.
5.Refrigerate the horchata until completely chilled. Serve it over ice, if desired.
---
Celebrate Cinco de Mayo with SummerWinds
Cinco de Mayo is a wonderful holiday to celebrate with friends and family, and the perfect occasion to incorporate fun Mexican plants to your yard, and fresh vegetables from your garden onto your plate.
Stop by your local SummerWinds Nursery to learn how we can help you get garden supplies for your own celebration; we look forward to seeing you!
About SummerWinds Nursery: SummerWinds Garden Centers is a leading high-end retailer of garden and nursery products. Headquartered in Boise, Idaho, SummerWinds operates retail nurseries in the greater Phoenix, Arizona area, and in Silicon Valley, California, making it one of the largest independent retail nursery companies in the nation. SummerWinds appeals to both the serious and casual gardeners, with a broad selection of premium gardening products and a friendly and knowledgeable staff.