Capture the Mediterranean Vibe With These Colorful Coastal Plants
Posted on: Tuesday, July 20, 2021
There's something so serene about the Mediterranean lifestyle and scenery, and their beautiful plants and delicious herbs play a big role. Not only are they lovely to look at, but they have profound health benefits. There are five regions across the Meditteranean that all boast the highest numbers of centenarians per capita—that means people who live past 100! Take a page from their playbook by adding these plants to your landscape—and reap the incredible benefits of Mediterranean living, right here in California!
---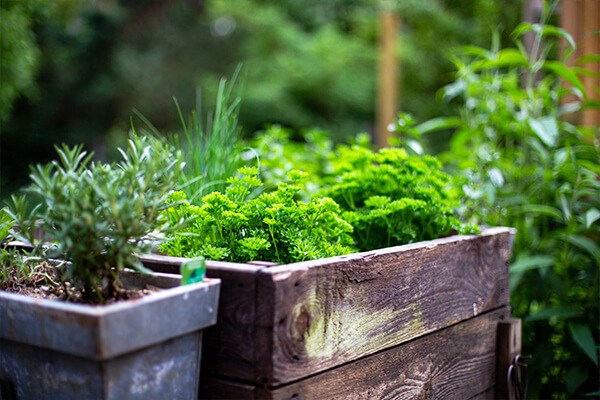 Mediterranean Herbs To Grow At Home
There are so many delicious, fragrant herbs you can easily grow in containers on the porch, or even on your windowsill inside. Not only do they add incredible flavor and aroma to your cooking, but they're packed with vitamins, antioxidants, and antimicrobial properties that help boost immunity. Add these herb plants to your garden to give your cooking that Mediterranean zest:
Rosemary: Amazing in poultry and beef dishes.
Oregano: An essential for pasta, and a powerful health supplement.
Lavender: Smells incredible, and it's lovely in cocktails. Luckily, the Mediterranean lifestyle permits 1–2 drinks per day!
Thyme: A match made in heaven when paired with lemon and honey.
Basil: Caprese salads and Margherita pizzas forever.
Mint: The perfect herb for grilled lamb.
Parsley: Chop up a big handful and mix it with couscous, lemon, pepper, and oil. It's the freshest salad ever!
Garlic: In our humble opinion, you can never have too much garlic. Especially when it has such amazing anti-inflammatory powers and anti-bacterial compounds.
With just a drizzle of olive oil, a handful of fresh chopped herbs, a sprinkle of sea salt, and a squeeze of lemon juice, you've got a perfect marinade for your favorite garden veggies and grilling meats. Try them alone or mix them together to create complex, flavorful dishes.
The Mediterranean diet emphasizes eating lots of fresh vegetables, while keeping dairy and grilled meats to a minimum. Plant delicious edibles like tomatoes, eggplants, beans, peppers, and lemon trees so you can source as much of your produce from the garden as possible!
Mediterranean Garden Plants To Set The Vibe
The yearning for a vacation in Sicily is made all the more tolerable if you bring the scenery to your own backyard! These Mediterranean plants are absolutely gorgeous, and they're water-wise too. That means less time in the garden soaking them with the hose, and less money spent on utilities! Plus, more time to kick back, relax, and breathe in that coastal air. Spending time outdoors and walking around in nature is a key part of the Mediterannean lifestyle, and sprucing up your garden with new plants is a perfect opportunity to do just that!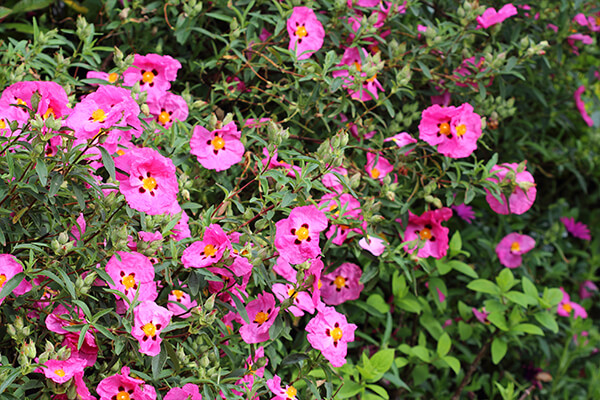 Orchid Rockrose
This hardy flowering shrub is one of the most beautiful rockroses around. Native to the Meditteranean, this orchid rockrose plant can reach up to 5 feet tall, 8 feet wide. It boasts beautiful pink blooms with a crimson star and golden center.
Mediterranean Spurge
We've never seen anything quite like this show- stopping Meditteranean shrub. Its teal blue foliage is beautiful on its own, but when the electric lemon-lime puffballs of flower bracts appear in spring and summer, the visual impact is incomparable.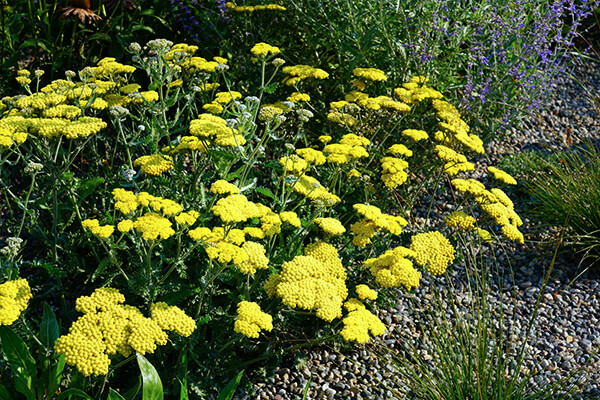 Moonshine Yarrow
Yarrow is also known as "Achillea," and was named after the Greek God Achilles! Legend has it, he used the herb to heal the wounds and stop the bleeding of soldiers in battle. We adore its sunny golden blooms, and so do the local butterflies!
Ground Morning Glory
For a water-wise alternative to grass, why not plant a beautiful Mediterranean plant like the ground morning glory? It grows low to the ground, spreads quickly, and grows well in rocky soils. It also makes a lovely filler plant for gaps in the garden, helping to prevent weeds and keep the soil cool.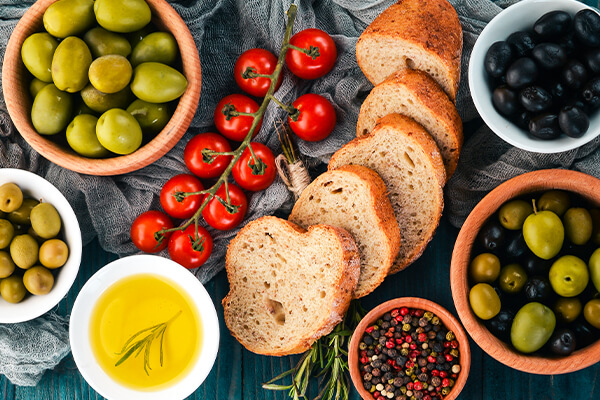 It Wouldn't Be Mediterranean Without Some Olives!
Olives are one of the great treasures of the Mediterranean, and you can easily grow them here in California! We have several different varieties of olive tree that you can plant at home. Remember to water them very generously after planting! That way, the roots will spread out nicely, and they're less likely to get shocked from the warm soil all heated up from the summer sun.
If you don't have room for a full-sized tree, you can still have olives! Our dwarf olive "Little Ollie" shrub grows to around 6 feet tall and wide, but can be pruned to stay smaller. It has a cute, green, round shape (kind of like a giant olive!) and looks fabulous in border plantings.
Want to see more amazing Mediterranean plants for sale? We've got everything you need to capture the essence of Mediterranean living in your garden and landscape design. Visit us soon to see what's ready to plant!