7 Beautiful Plants That Are Surprisingly Water-Wise
Posted on: Tuesday, July 13, 2021
If you opt for water-wise flowers and plants for your garden, you won't regret it! Especially considering we're facing such a low annual rainfall projection. To keep your water bills manageable and conserve resources, it's a smart idea to stick to plants that can survive periods of drought.
---
These Water-Wise Botanical Beauties Are About To Become Your New Favorite Plants
You might not have known it, but these seven gorgeous garden plants are all super water-wise and easy to grow! Plant them this year to get spectacular color throughout the yard, without having to spend a fortune on irrigation.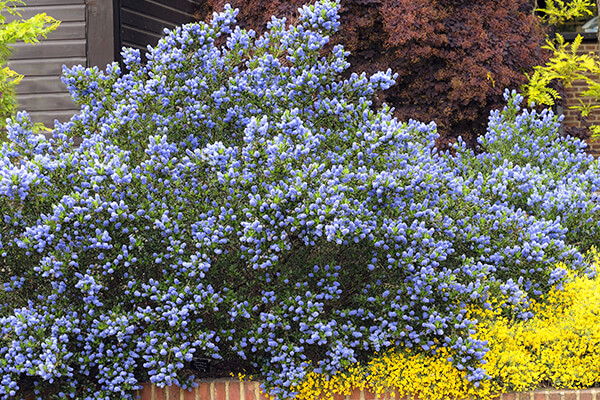 Ceanothus
Also known as the "California Lilac," it's native to California, so it's accustomed to growing in our climate and surviving off little rainfall. That being said, it's still a good idea to water this shrub deeply every so often, so you can get the biggest, brightest display of icy blue flowers.
Agapanthus
This vibrant flowering perennial thrives in full sun, yet is still pretty water-wise despite the dry heat. It's great for bringing some color into your garden later in the season, through late summer and autumn. They can reach up to six feet tall, and are topped with clusters of bell-shaped blossoms. Blossoms are usually light blue or purple, but there are some lovely white varieties as well.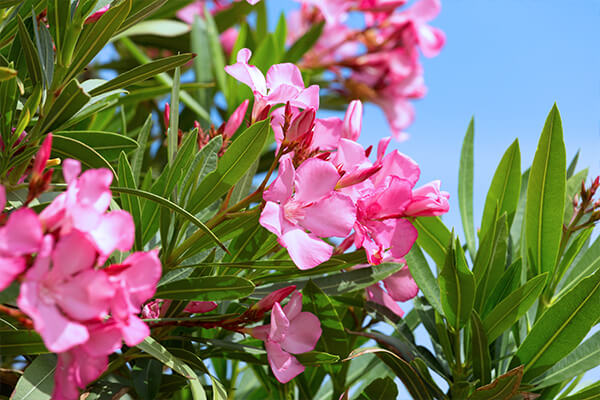 Oleander
We can't get enough of those adorable, five-petaled flowers that burst into bloom on this ever-popular shrub. What makes it so popular? Well, on top of being oh so beautiful and water-wise, it's tolerant of all sorts of environmental conditions. Salt spray, city pollution, poor soils, high heat—the oleander can handle it all! Just make sure it doesn't get exposed to temperatures below 20°F.
Phormium
If you're looking for foliage plants with high-impact color, you'll love phormium! Their swordlike leaves come in a dazzling array of shades like maroon, gold, teal with yellow stripes, and even jet black! They do produce some delicate flower panicles that sit atop tall stems, but it's the leaves that have really got us swooning. Plant phormium to add height and movement to the scenery!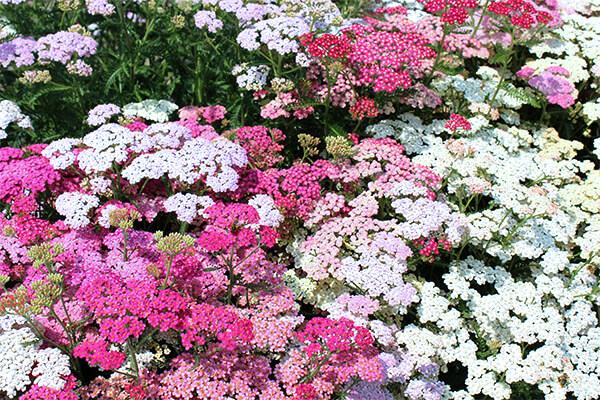 Yarrow
Whether we're not getting much rain, or if we're experiencing torrential downpours, yarrow will do just fine. This water-wise perennial has cute clustered flowers like fluffy clouds, in all sorts of candy-colored shades. If you need any more reason to love this low-maintenance plant, it's also been used in ancient medicines for thousands of years! You can brew the leaves into a wellness tea or chew them to relieve tummy upsets, toothaches, and several other maladies.
Daylilies
If you've got a garden in a busy part of the city with a lot of traffic, the daylily is a perfect perennial for you! It's one of the hardiest, most pollution-tolerant flowers around, and its cheerful blossoms never fail to perk us up! You wouldn't believe how many color varieties there are, and their emerald blades of lush foliage add plenty of texture to the landscape.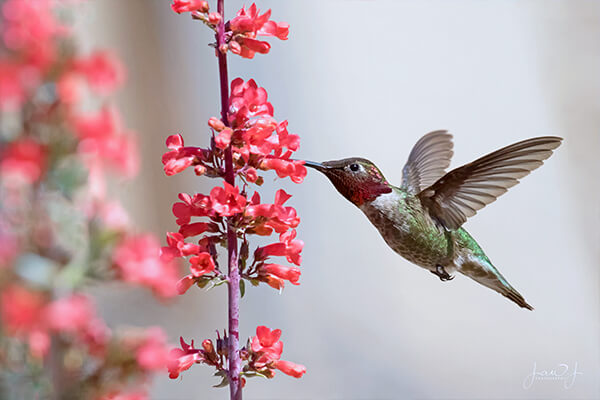 Salvia
We absolutely love this pollinator-friendly plant, because its tall flower spikes create the perfect focal point for container gardens. Plant them in the center, surround them with mounding plants, and plant trailing vines around the edges to create a perfectly balanced shape. Alternatively, you can plant salvia all along the back border of your garden to create a beautiful backdrop! PS: hummingbirds like red salvia the most!
We've got all these and plenty more water-wise plants at SummerWinds Nursery, so visit us soon to see our top picks of the season. You'll be glad you made the switch to these easy, low-maintenance plants that help make gardening simple and stress-free.